The 21 best albums and songs of 2021
Sometimes I Might Be Introvert, the powerful and cinematic fourth album by London-born rapper Little Simz, has been named the best record of 2021.
A journey through her family background and artistic struggles, it's been praised for its "razor-sharp lyricism" and "extravagant, orchestral" songs.
The album topped a BBC News "poll of polls" that combined the results of 30 critics' end-of-year lists.
"I've always wanted to make classic albums," she told the BBC this year.
"I've always wanted to make music that stands the test of time, and hopefully I keep doing that."
The victory comes days after Simz, whose real name is Simbiatu Ajikawo, was nominated for four Brit Awards, including best artist and album of the year.
Other artists on the list included Adele, Olivia Rodrigo and Lil Nas X – who all share Little Simz' confessional instincts, drawing on experiences of divorce, self-doubt, racism and homophobia, to create some of the year's most compelling music.
Rodrigo also topped our chart of the year's best singles with Good 4U – a pop-punk putdown worthy of Debbie Harry at her most sneery.
Lil Nas X's coming out anthem Montero (Call Me By Your Name) took second place, while Taylor Swift's expanded and re-recorded version of her 2012 break-up anthem All Too Well came third.
But some of the year's biggest-selling songs failed to meet with the critics' approval.
Ed Sheeran's Bad Habits, which spent 11 weeks at number one, didn't receive a single vote; while BTS's summer dance anthem Butter narrowly missed the top 20 (they are both superbly-written pop songs).
Similarly, major new albums by Coldplay, Drake and Abba picked up next-to-no votes when it came to ranking the year's releases.
Instead, the charts highlighted lesser-known acts like Tyler, The Creator, and Self Esteem, whose huge creative gambles paid off in 2021, while recognising the songcraft of pop classicists like Bruno Mars and Taylor Swift.
I discovered a few new favourites while compiling the (frankly unwieldy) spreadsheet of results. One in particular – Sharon Van Etten and Angel Olsen's emotionally-devastating Like I Used To – immediately took up residence in my most-played list, having passed me by when it came out in May.
Hopefully you'll discover something to love too. I've put a playlist of the best songs on Spotify, Apple Music, Amazon Music and YouTube so you can check them out for yourself (parental caution is advised).
And here's the full rundown of the top 21 singles and albums in full.
The 21 Best Albums of 2021
1) Little Simz – Sometimes I Might Be Introvert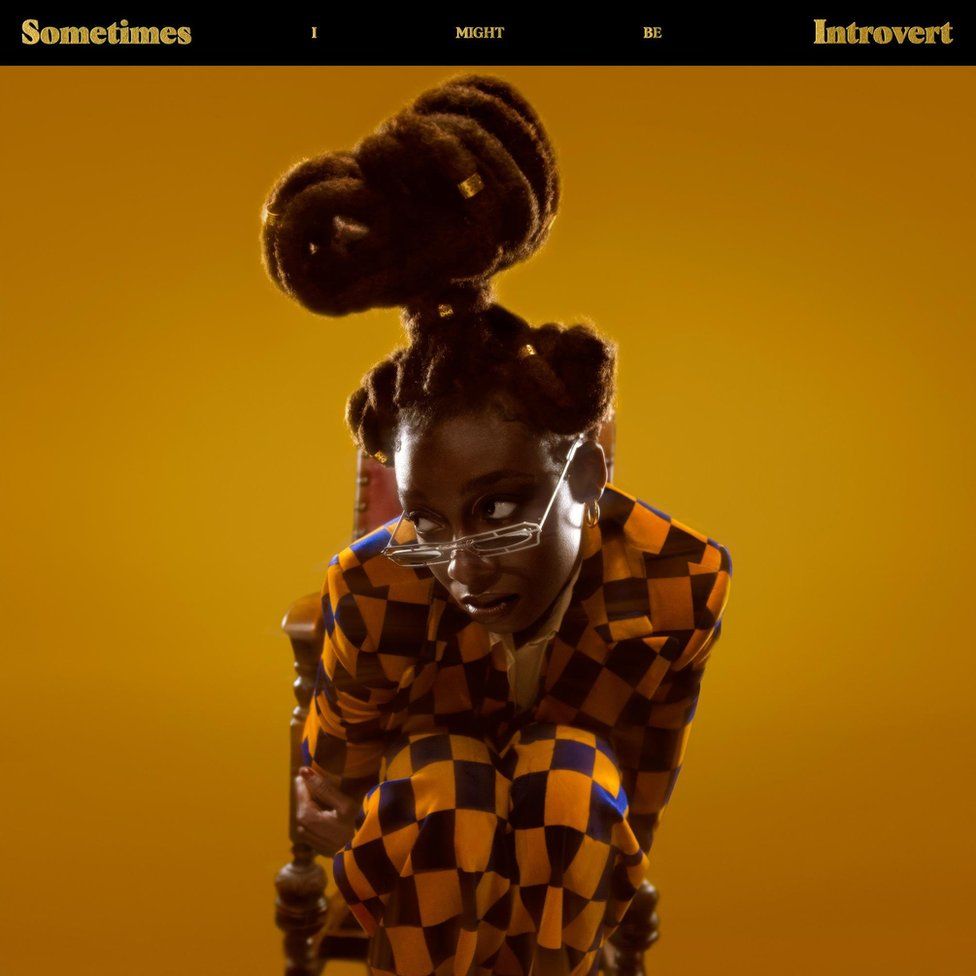 "One day, I'm wordless, next day, I'm a wordsmith," raps Little Simz, who wrestled with writer's block during the lockdowns of 2020.
When her muse returned, she delivered the album of her career. Dazzling, cinematic, bold and vulnerable, it seamlessly blends funky, orchestrated jams (Introvert) with laid-back soul (Woman), hard-hitting grime (Rollin' Stone) and supple Afro-pop (Point And Kill).
The album title is an acrostic for her family nickname, Simbi – and her lyrics often delve into the darkest corners of her backstory.
On Little Q, she raps from the perspective of her cousin, who was stabbed in the chest in South London. The moving I Love You / I Hate You, meanwhile, is addressed to the father who abandoned her when she was 11: "Never thought my parent would give me my first heartbreak."
But her laid-back, conversational delivery balances the sadness with empathy and understanding, and the music pulses with an unstoppable life force.
The critics said: "It's the kind of album rappers should be dying to make: smart and sensitive, beautiful and brutal, uncompromising in doing exactly the things it sets out to do." [Sputnik Music]
2) Floating Points, Pharoah Sanders & The London Symphony Orchestra – Promises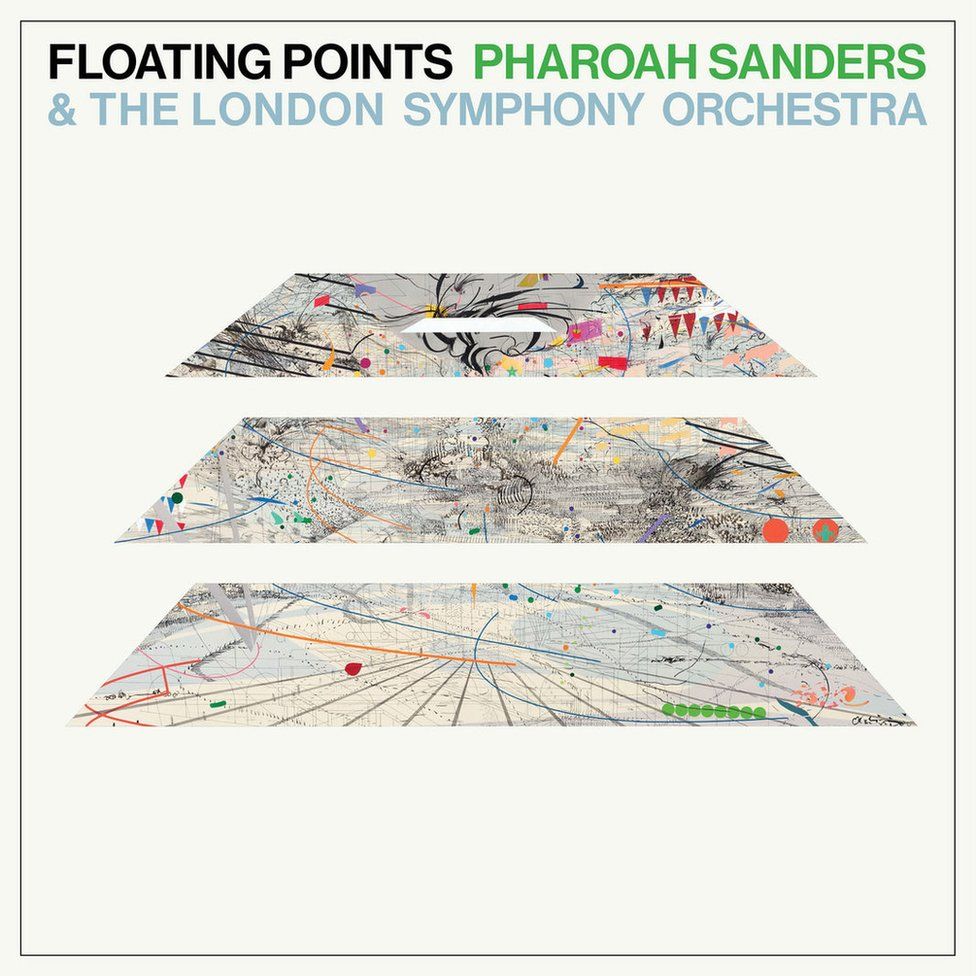 Jazz legend Pharoah Sanders was sitting in a car when he first heard Elaenia, the alluring debut album by British electronic musician Sam Shepherd, aka Floating Points. At that point, the saxophonist hadn't made an album in almost two decades, but he said he'd like to work with Shepherd.
The result – recorded over five years – is utterly beguiling. A nine-track, one-movement album, that unfolds over 46 minutes like a slow-motion video of a flower in bloom.
Sanders' playing is almost spiritual, hovering over Shepherd's contemplative piano lines with a tender intimacy. Best experienced on headphones, without distractions, it's an album of delicate beauty.
The critics said: "An album of incredible emotional charge and incandescent, ruminative beauty." [Albumism]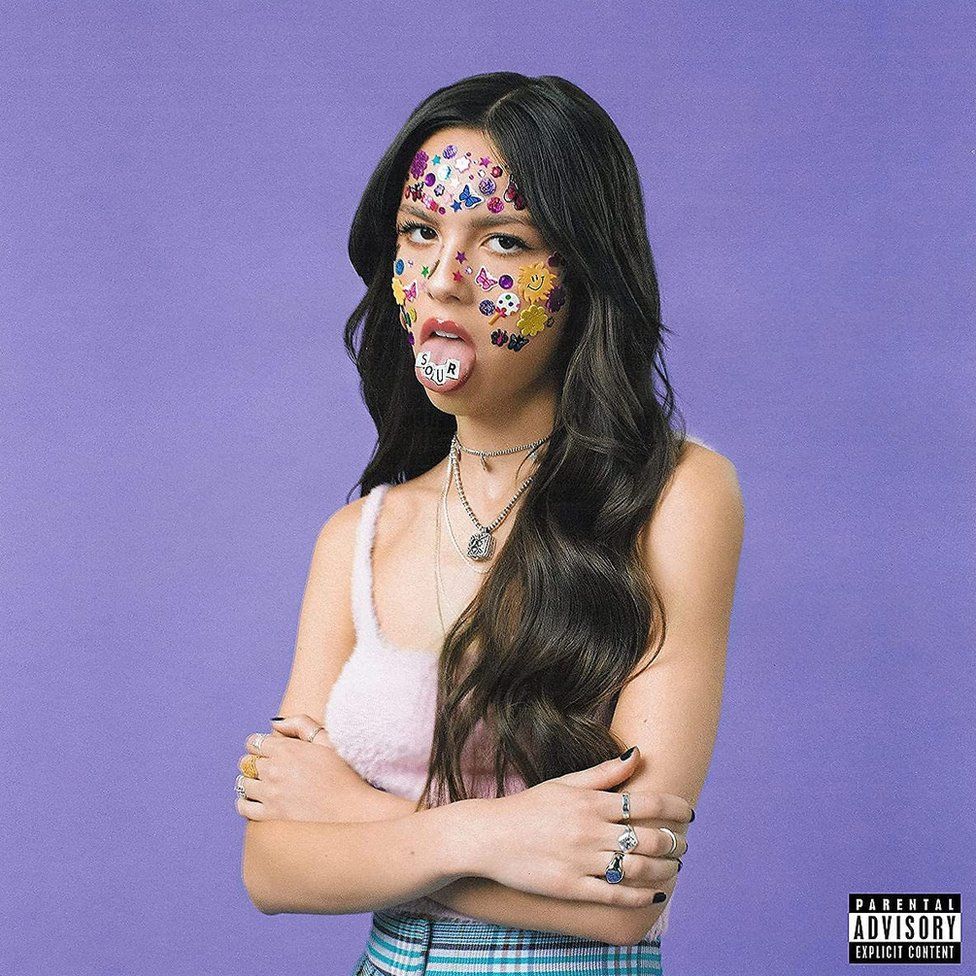 Olivia Rodrigo seemingly appeared from nowhere in the first week of January with an all-time classic pop ballad, Drivers License. Within four days, it broke Spotify records, then lodged itself at the top of the UK charts for nine weeks.
Unexpectedly, Rodrigo's debut album matched the quality of that song – even surpassing it on the pop-punk anthem Good 4U and the taut, syncopated Jealousy, Jealousy.
It's mostly inspired by a single break-up, with the teenager processing all her feelings of hurt, abandonment, anxiety, anger and resolve through the lens of her record collection, referencing Taylor Swift, Alanis Morissette, Fiona Apple and the White Stripes.
Most impressive of all – in the age of songs-by-committee, she wrote the whole thing with the help of just one person, her producer Dan Nigro.
The critics said: "An almost-masterpiece that's equal parts confident, cool and exhilaratingly real." [NME]
4) Japanese Breakfast – Jubilee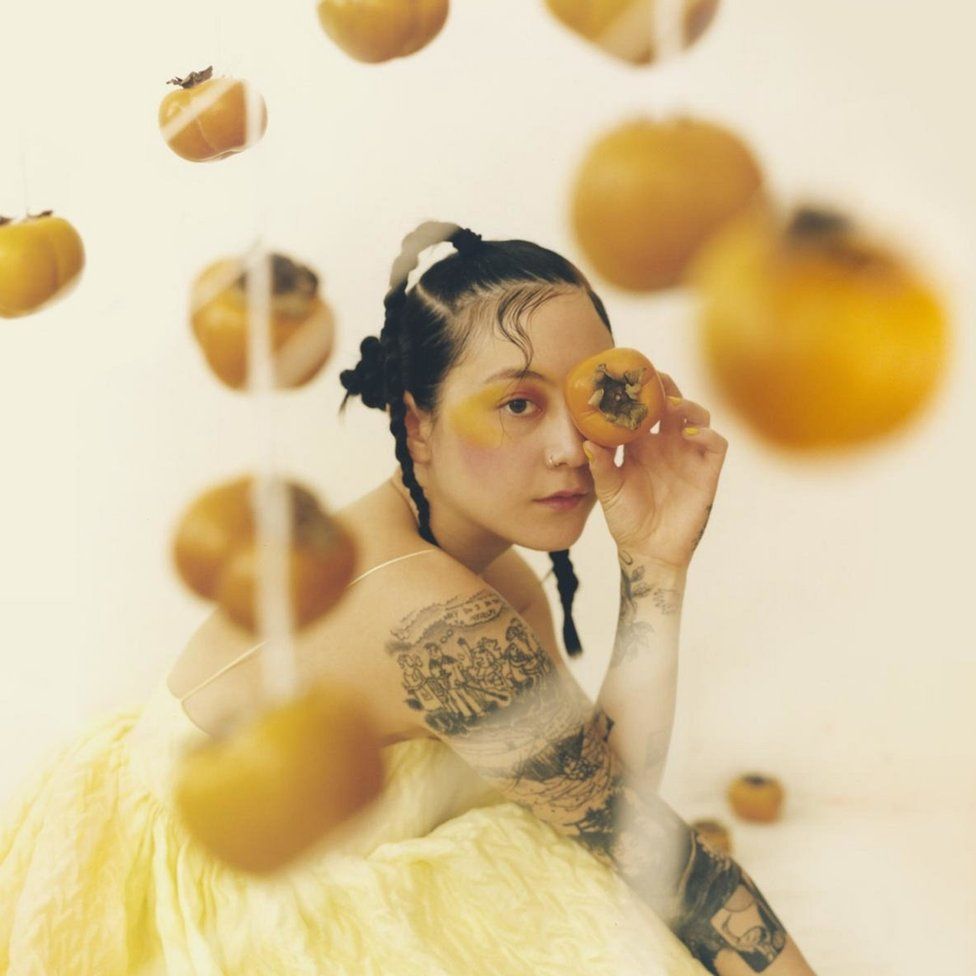 The first two albums by Michelle Zauner – the Brooklyn-based singer-songwriter known as Japanese Breakfast – focused largely on the death of her mother. On her third, she was ready for a change.
Jubilee is the sound of catharsis, full of sunlit synths and soaring melodies. "I awoke from dreams of untying a great knot," sings Zauner on the opening track, Paprika. "Oh, it's a rush."
It's principally an album about joy – but she's not afraid to peer into the shadows. Savage Good Boy looks at how bunker-dwelling billionaires rationalise their wealth; while standout track Posing In Bondage discusses what she calls "the bondage of monogamy – but in a good way".
The critics said: "Zauner's palette boasts more colours than ever and her new masterpiece is abundantly vivid as a result." [Paste]
5) Jazmine Sullivan – Heaux Tales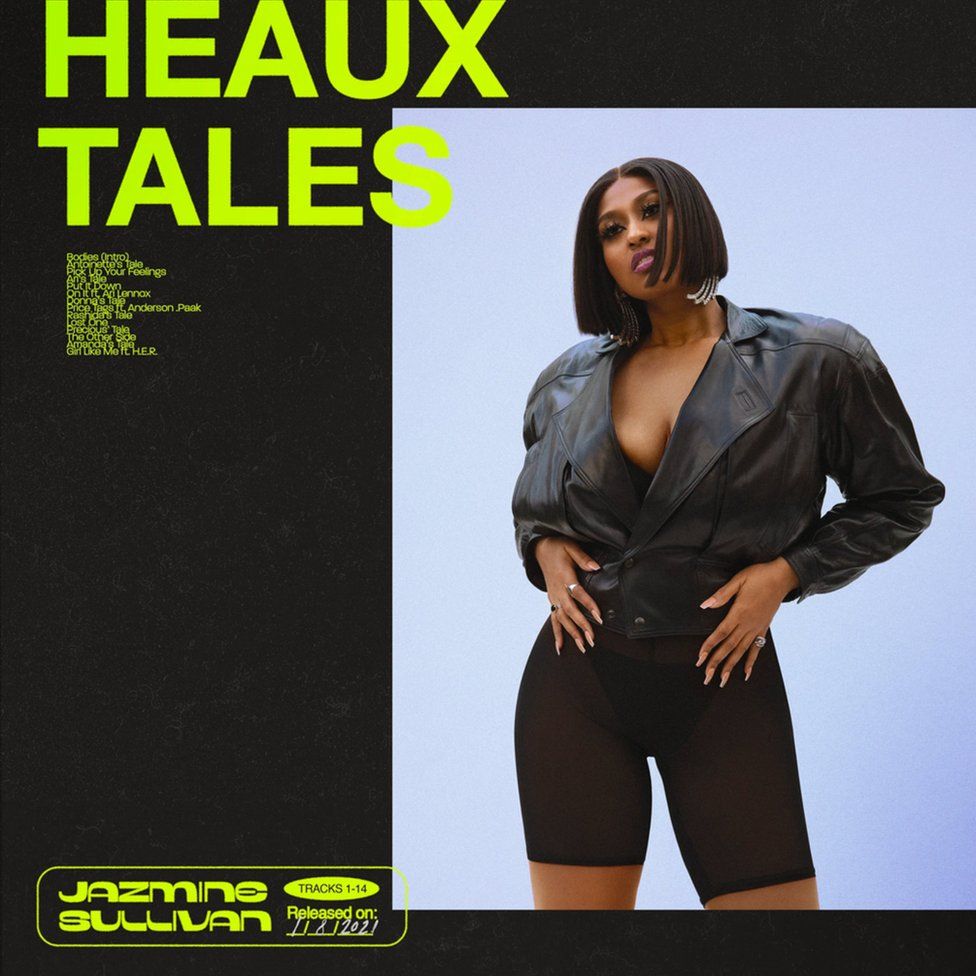 An exploration of love and relationships, the eight songs on Jazmine Sullivan's Heaux Tales are connected by spoken interludes from women sharing real, personal anecdotes about desire, sex, infidelity, regret and fantasy.
The Philadelphia songwriter spins those narratives into bold, unapologetic R&B songs – presenting a more nuanced portrait of womanhood than the genre's usual tropes of strong/scorned women.
"I believe that the project made a lot of women, black women, feel seen," Sullivan told Rolling Stone. "There's this community now, especially with how we interact on Instagram, where we're able to share our stories and not feel like we're being judged."
The critics said: "An ode to female desire, driven by Sullivan's sultry, powerhouse vocals." [Time]
6) Tyler, The Creator – Call Me If You Get Lost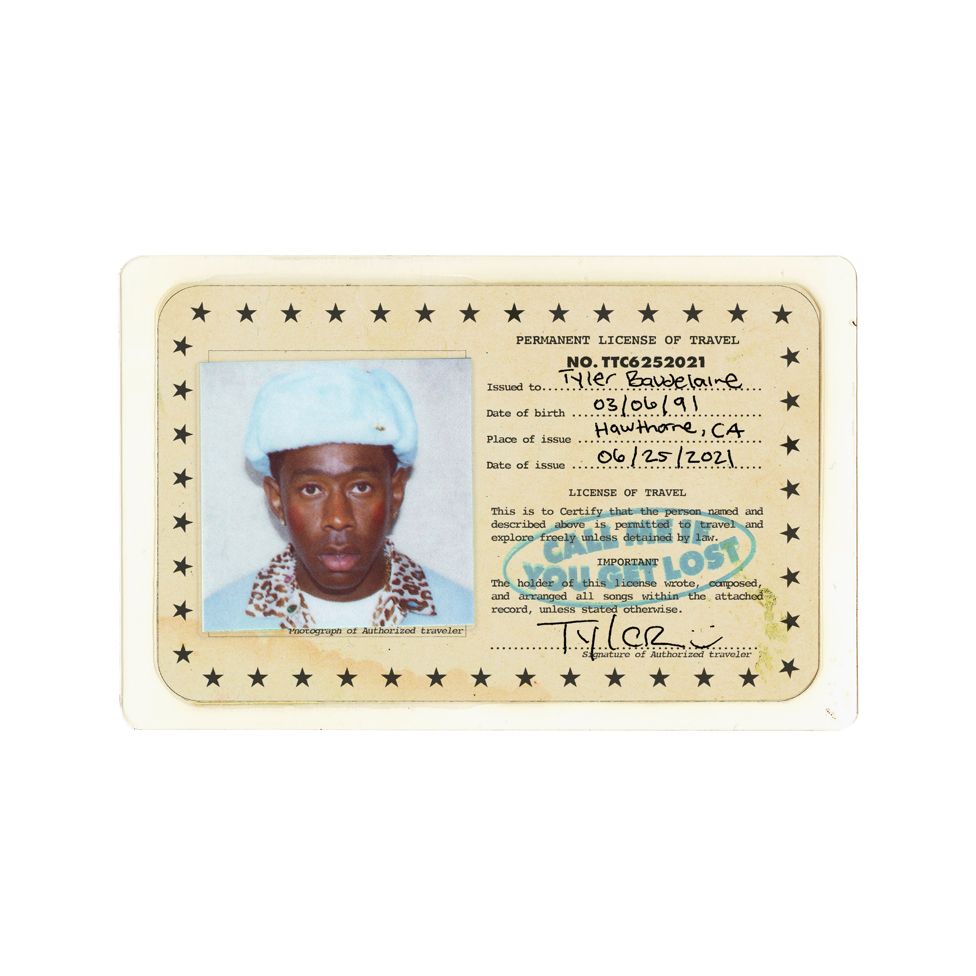 If music has a central switchboard, then Tyler, The Creator has run in, unplugged all the connections and shoved the cables back in random order.
The rapper's sixth album is both self-produced (a rarity in rap) and stunning in its stylistic scope. Songs frequently bleed into one another and switch lanes mid-flow. In one six-minute sequence, he pivots from the blue-eyed soul of Wusyaname to the abrasive beats of Lumberjack, before pairing up with Lil Wayne and a jazz flute on Hot Wind Blows.
A victory lap after 2019's Grammy-winning Igor, it's sometimes bogged down by tedious boastfulness (how many times do we need to hear about his Rolls Royce?) but when he gets personal, as on the eight-minute relationship drama Wilshire, his lyricism is startling.
The critics said: "Social media and digital streaming, have shifted power away from the record labels… Now Tyler enjoys the type of industry prestige and commercial clout that earlier charismatic weirdos could only dream of." [LA Times]
7) Self Esteem – Prioritise Pleasure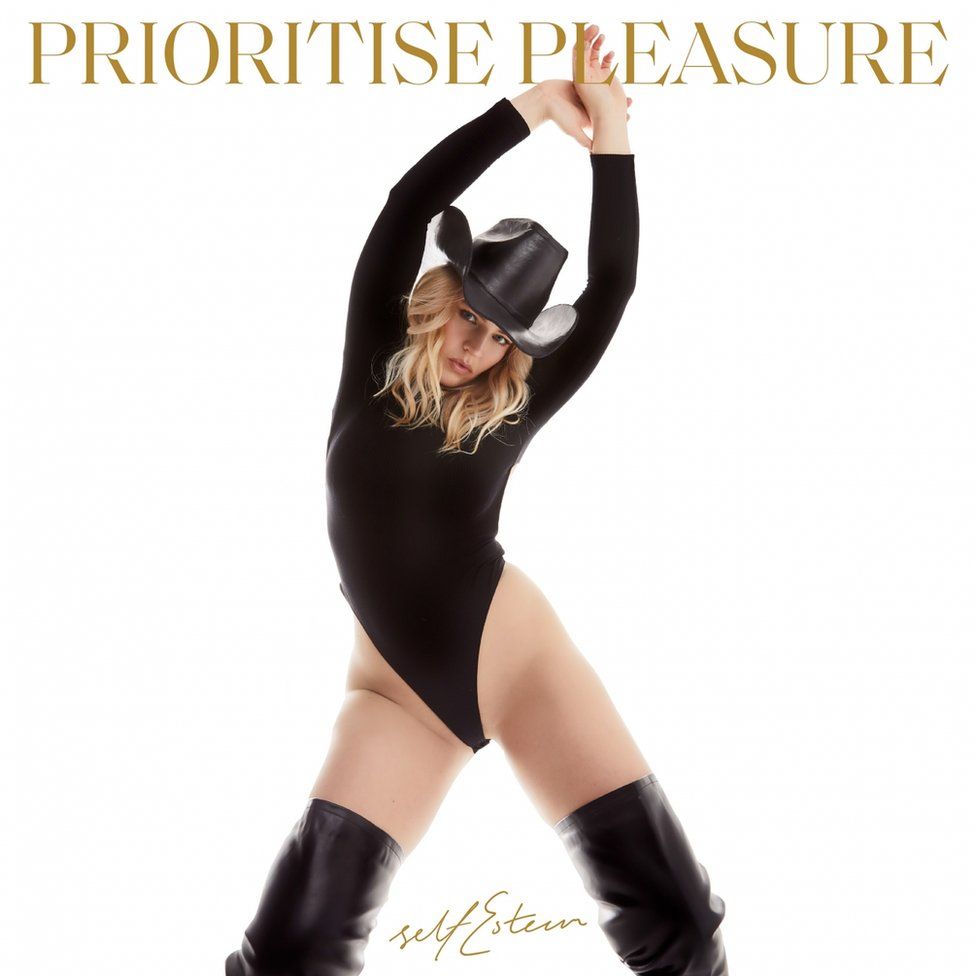 Rebecca Taylor's second album as Self Esteem finds her braver, angrier and unapologetically direct, as she criticises a world that puts women down, while celebrating their strength and resilience.
Brimming with pop hooks and big, inventive choruses, it's also suffused with dark humour. "When I'm buried in the ground I won't be able to make your birthday drinks but I will still feel guilty," she deadpans on the self-help anthem I Do This All The Time.
Marked by her refusal to people-please or succumb to expectations, it's the album the Spice Girls would have made if they'd really, really, really told the truth about Girl Power.
The critics said: "With its witty authenticity and propulsive rhythms, Prioritise Pleasure is a glorious stirring manifesto on female self-worth." [The Forty-Five]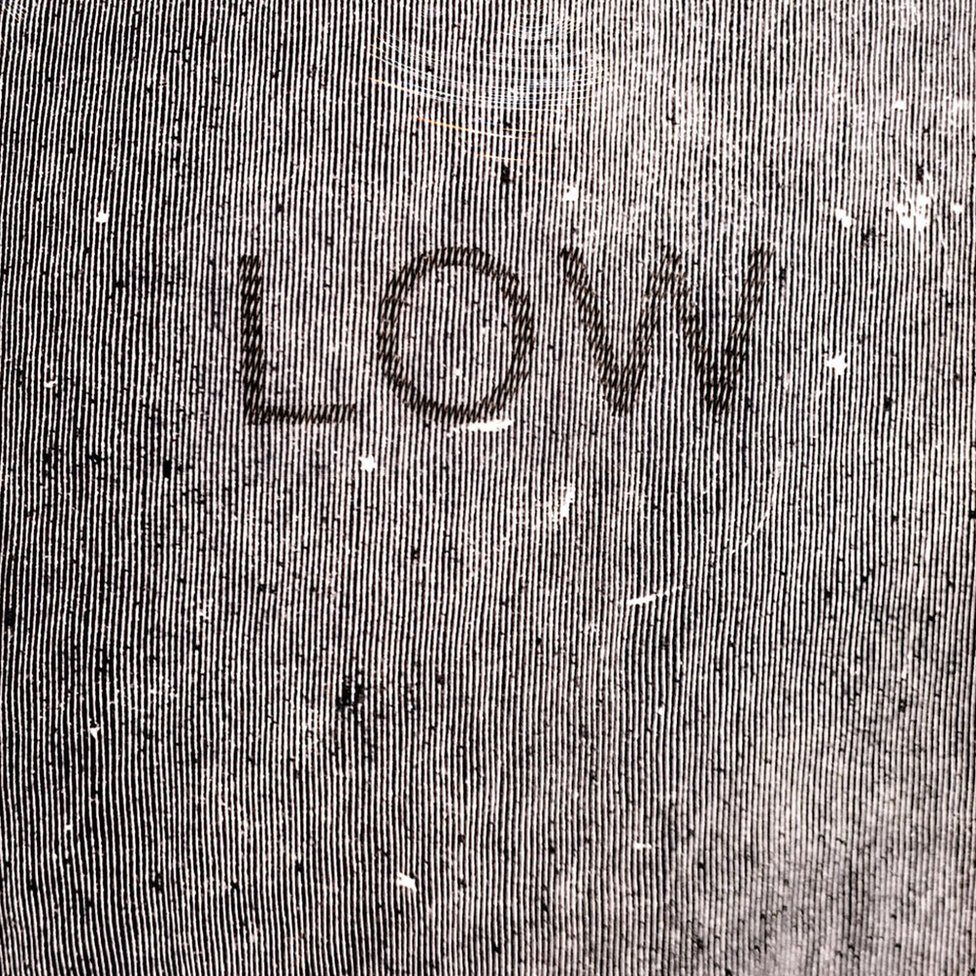 "Confrontational", "devastating", "visceral", "frazzled", "guttural, volcanic crescendos of industrial gnarl". Those are just a few of the phrases critics chose to describe Low's 13th album, Hey What.
The Minnesota duo – a married, practising Mormon couple – started off in the 90s, making quiet, if intense, guitar music. They took a left-hand turn on 2018's Double Negative, a dark and industrial record whose dissonant urgency was informed by Donald Trump's divisive presidency.
The follow-up pushes many of the same buttons – Disappearing is a distortion-soaked distress signal about environmental catastrophe – but Alan Sparhawk and Mimi Parker's haunting melodies push through the noise, giving the songs ample space to breathe.
The critics said: "Even after 28 years Low can still surprise us. This is the mark of a classic band." [Clash]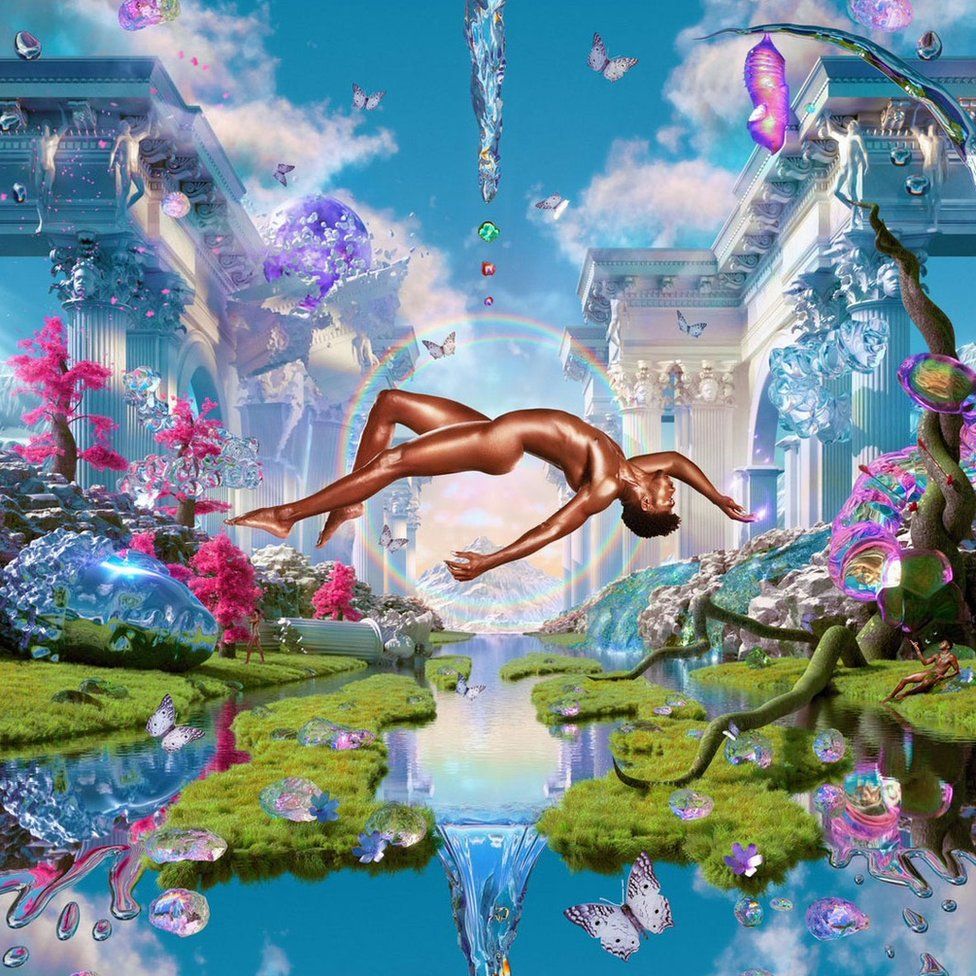 In 2019, Lil Nas X's breakthrough single, Old Town Road, took him from college dropout to the Grammys, and became the longest-running number one in US chart history.
He followed it up with an EP, 7, that did very little to dispel the idea he'd be a one-gimmick wonder. But in 2021 he proved everyone wrong, with a series of demonically catchy singles and a chart-topping album that showcased his ease in multiple genres.
Montero is the star's real name and the album is broadly autobiographical, with the reflective Sun Goes Down looking back on his lonely teenage years, suffering at the hands of bullies while wondering if his skin was too dark, and being "haunted" by "gay thoughts".
On the album's flamenco-tinged title track, he sheds those demons, with a frank and joyful exploration of his sexual desires. The music video, in which he lapdances Satan, was one of the year's most eye-catching, and controversial, pop star moves.
The critics said: "There are some sonic kinks that could've been ironed out. When it does hit, it's impossible not to be swept up." [DIY]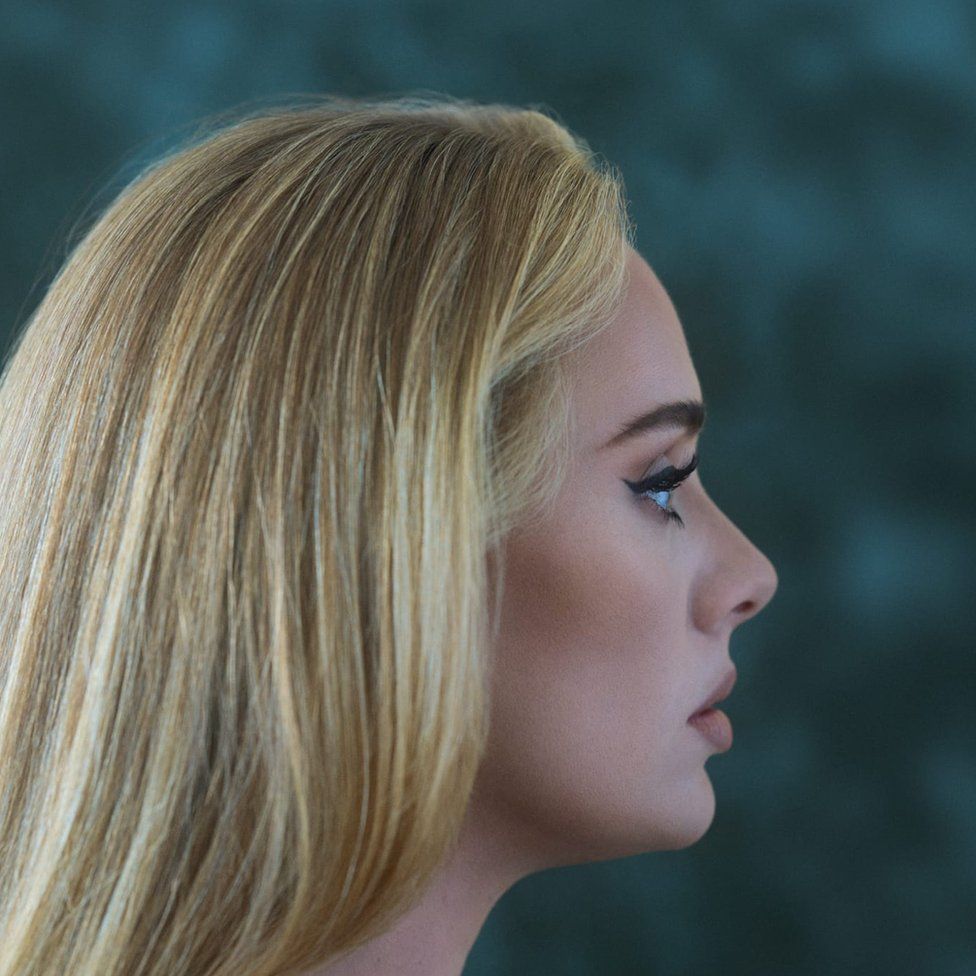 The star's first album in six years immediately became the biggest-seller of 2021, shifting 839,000 copies in the US and 261,000 in the UK.
But raw numbers don't tell the whole story… this is Adele's best work since her breakthrough album, 21, a decade ago. It finds the star picking through the debris of her divorce, her nerves raw as she examines what it means to inflict pain on the people you love.
The songs are grand in scale, but intimate in delivery, and Adele avoids the trap of wallowing in self-pity. Instead, on tracks like Hold On and I Drink Wine, she expresses faith that time (and alcohol) will heal all wounds.
It comes to a head on To Be Loved, a sparse, and devastating ballad, where the singer declares: "It's a sacrifice, but I can't live a lie / Let it be known, let it be known that I tried."
The critics said: "Previously accused of playing it safe, Adele enters a new decade by experimenting with bolder sounds. It gives intriguing but mixed results." [NME]

Some of the following videos contain explicit language.
1) Olivia Rodrigo – Good 4U
2) Lil Nas X – Montero (Call Me By Your Name)
3) Silk Sonic – Leave The Door Open
4) Taylor Swift – All Too Well (Taylor's Version)
5) Wizkid ft Tems – Essence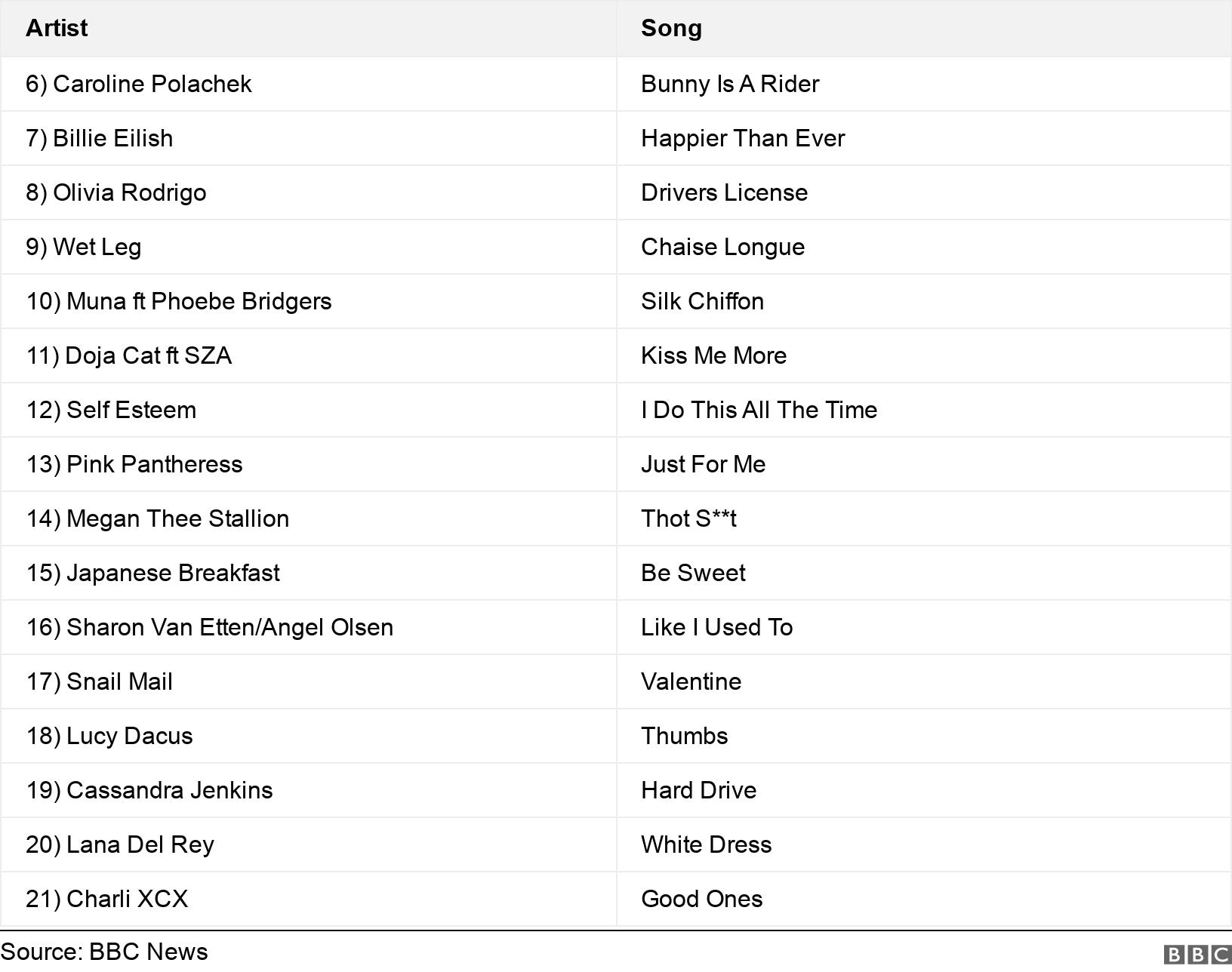 The BBC's charts were compiled from more than 30 end-of-year lists published by the most influential music magazines, blogs, newspapers and broadcasters from across the world.
Records were assigned points based on their position in each list, with the number one album/song getting 20 points, the number two album/song receiving 19 points and so on.
In total, critics named 190 albums among their favourites, from Paul Weller's 16th studio album, Fat Pop (Volume One), to Girl In Red's debut, If I Could Make It Go Quiet.
Little Simz became the first British artist to top the chart since its inception in 2015. She was nominated for four Brit Awards at the weekend.
More than 200 songs were in contention for the best single list; with Wizkid emerging as the first Nigerian artist to make the countdown. His flirtatious Afrobeat anthem, Essence, placed fifth.