Syria says its air defenses shot down Israeli missiles over Palmyra
Syria says its air defenses shot down Israeli missiles over Palmyra
Syrian air defenses downed Israeli missiles over the ancient city of Palmyra in Homs province on Monday, state media reported.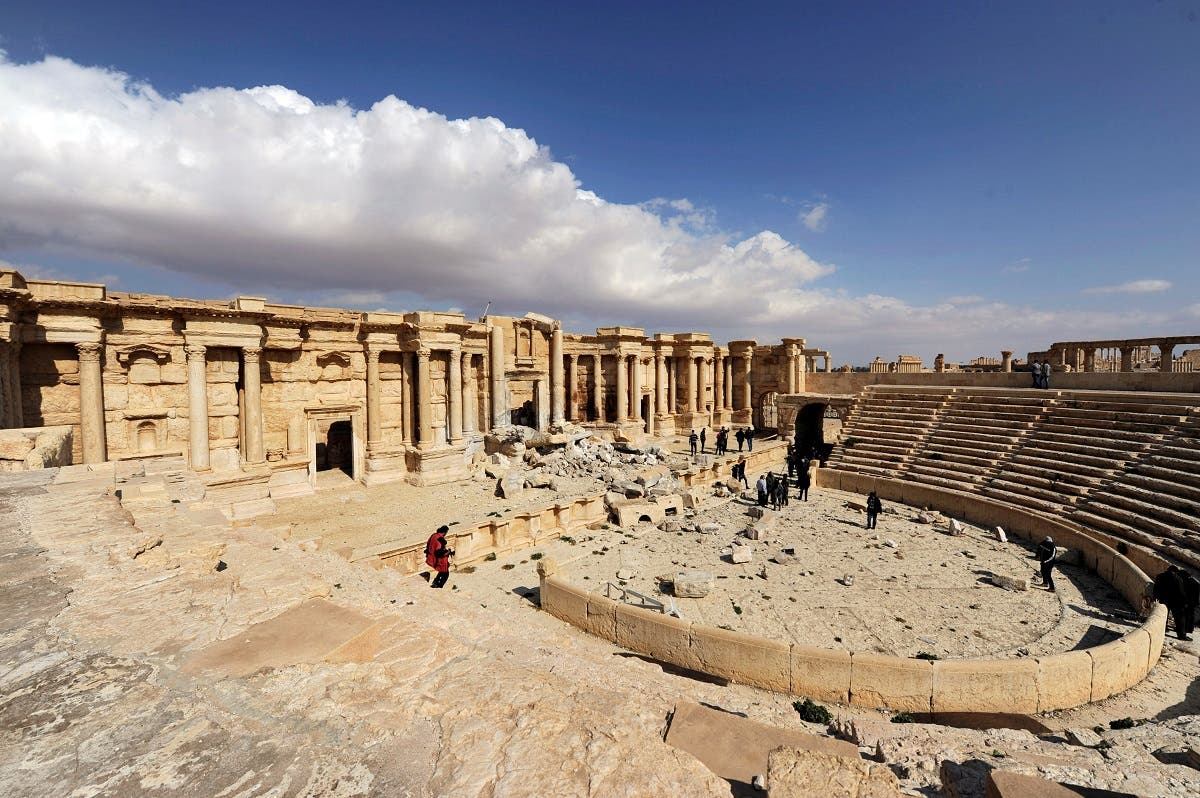 A general view shows damage in the amphitheater of the historic city of Palmyra, Syria March 4, 2017. (Reuters)
Late last month, Syrian air defenses intercepted an Israeli missile attack also targeting Homs province in the center of the war-torn country.