Super Bowl 2020 Commercials Preview: Watch Ads Starring Teresa Giudice, Lil Nas X and More
Super Bowl 2020 Commercials Preview: Watch Ads Starring Teresa Giudice, Lil Nas X and More
The 2020 Super Bowl is almost here and many of the ads that will air during the big game are already hitting the Internet.

We've compiled some sneak peeks of commercials that are scheduled to air during Super Bowl LIT on Sunday, February 2. The Kansas City Chiefs and the San Francisco 49ers will face off at Hard Rock Stadium in Miami, home of the Dolphins.

Teresa Giudice, Missy Elliott, Chris Evans, Winona Ryder, Martin Scorsese, Rainn Wilson, Lil Nas X, MC Hammer, Molly Ringwald and Jennifer Lopez, who is co-headlining the Super Bowl Halftime Show, are among the celebs who will grace the tens of millions of screens broadcasting the big game, in ads from brands such as Sabra Hummus, Squarespace, Pepsi, Hard Rock Hotels & Casinos, Coca-Cola Hyundai and Doritos.

In addition, a few teasers for upcoming movies will air during the 2020 Super Bowl, including Sonic the Hedgehog and A Quiet Place Part II, starring returning stars John Krasinski and wife Emily Blunt.
Watch Super Bowl LIV commercial teasers and full ads below: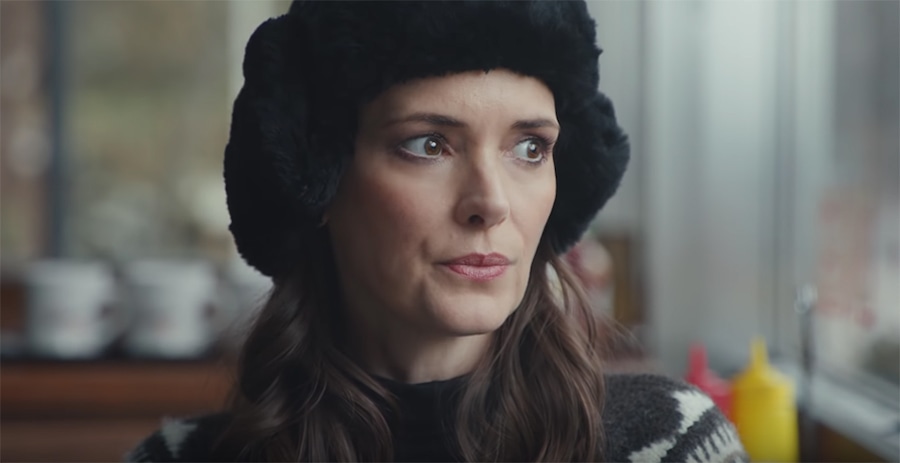 Squarespace In-House
SQUARESPACE AD STARRING WINONA RYDER
The Stranger Things star appears in a campaign for the website hosting company.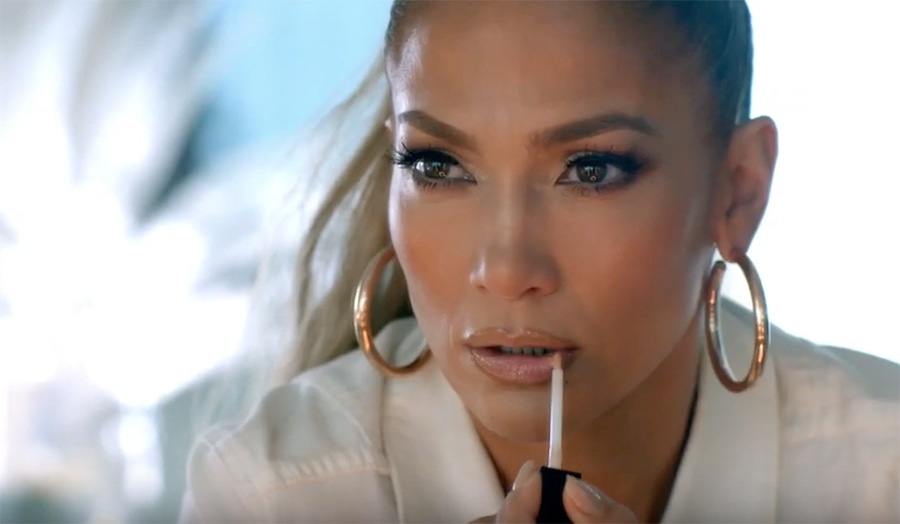 VaynerMedia
HARD ROCK HOTELS & CASINOS AD WITH JENNIFER LOPEZ
The pop star and co-headliner of the 2020 Super Bowl Halftime show stars in a commercial for the hotel company.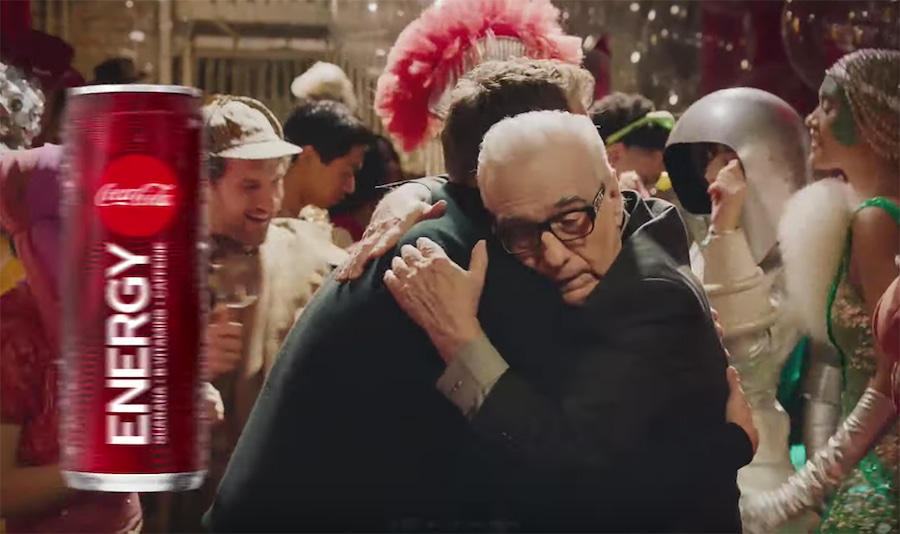 Wieden+Kennedy
COCA-COLA AD WITH MARTIN SCORSESE AND JONAH HILL
The famed director and actor share a tender moment in this ad for the soda maker's new energy drink.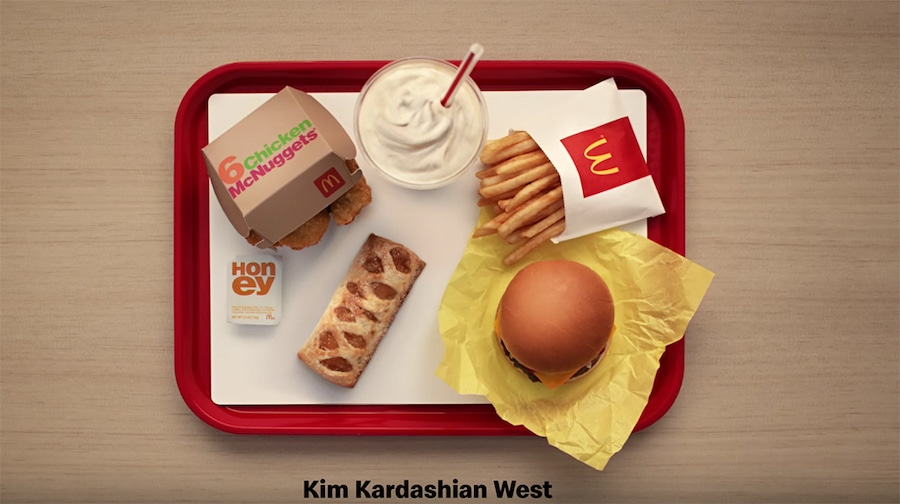 McDonald's
MCDONALD'S AD
In this commercial, the fast food giant features favorite orders of stars such as Kim Kardashian, Keith Urban, Whoopi Goldberg and Millie Bobby Brown.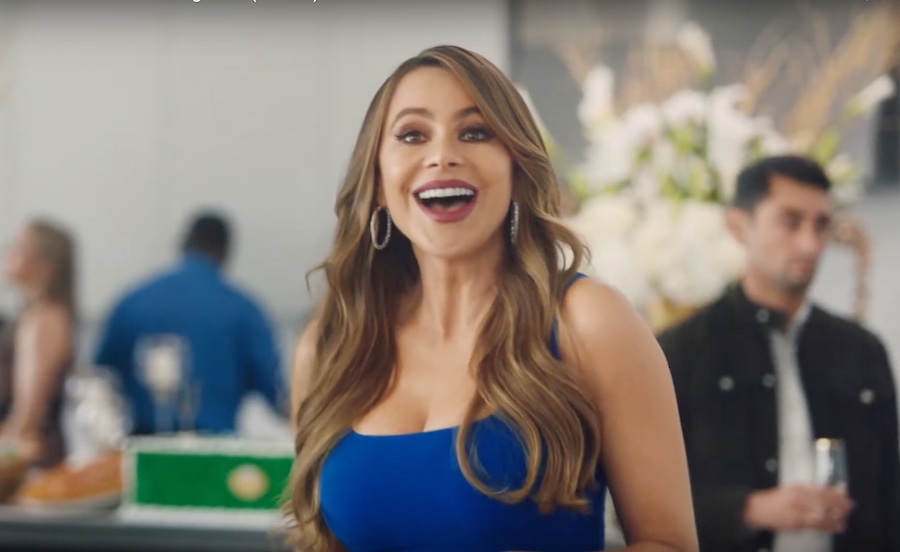 Grey Midwest, Cincinnati
PROCTER & GAMBLE AD STARRING SOFIA VERGARA, MANOLO GONZALEZ VERGARA AND ROB RIGGLE
The Modern Family star and her son join the actor in an ad for the consumer goods company.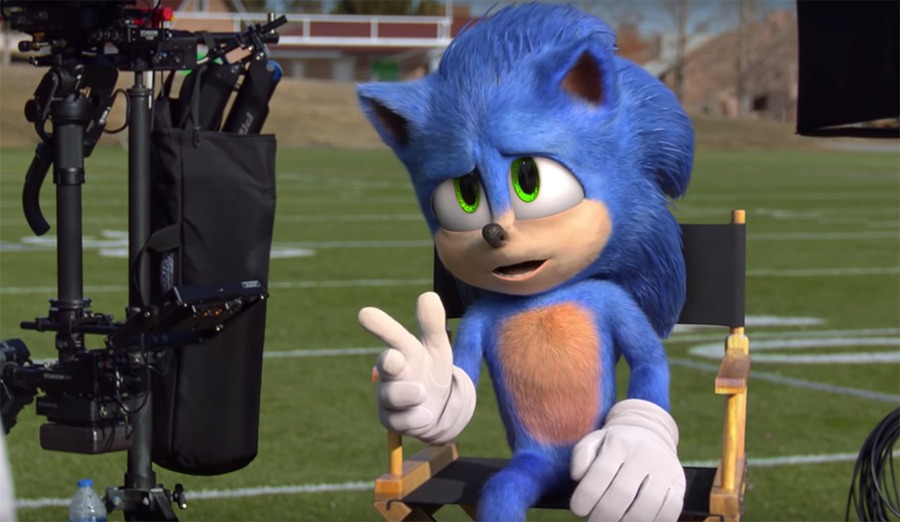 Paramount Pictures
SONIC THE HEDGEHOG TEASER STARRING ALLYSON FELIX, KYLE BUSCH, MICHAEL THOMAS AND CHRISTIAN MCCAFFREY
The Olympic track and field sprinter, champion race car driver, New Orleans Sai
nts wide receiver and Carolina Panthers running back join Sonic in this teaser for the upcoming film.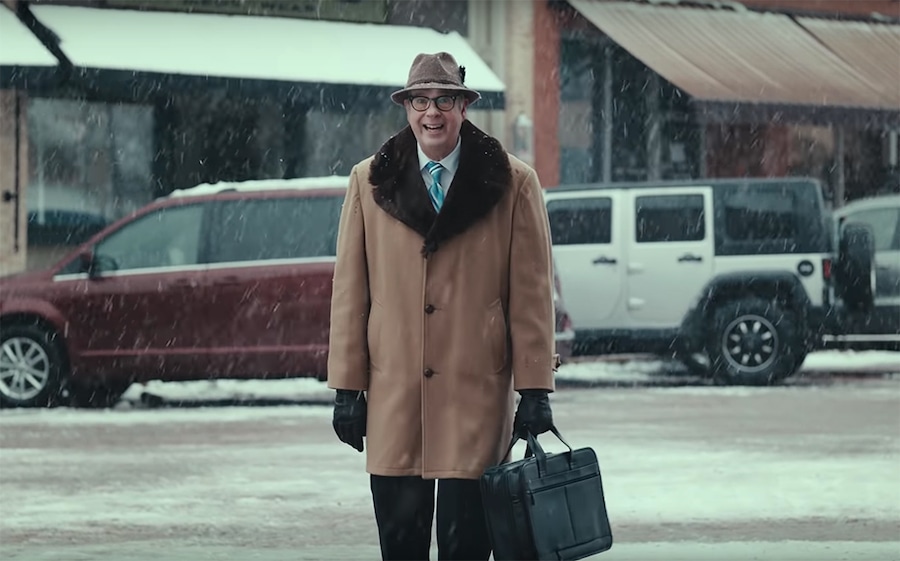 DDB Chicago / SapientNitro
JEEP AD WITH GROUNDHOG DAY'S "NED"
Stephen Tobolowsky reprises his role of the most annoying man ever for the vehicle manufacturer's Super Bowl 2020 ad campaign. By the way, Super Bowl Sunday is also Groundhog Day!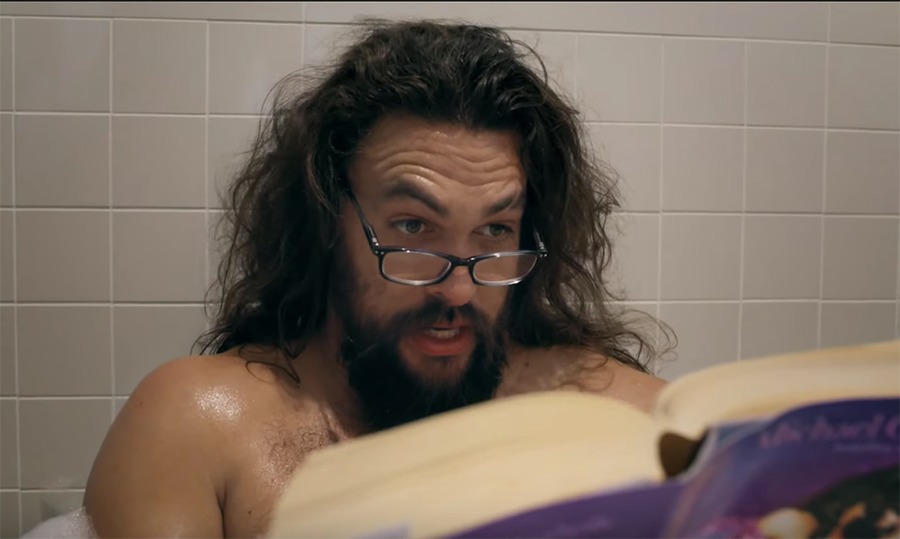 Highdive Advertising
ROCKET MORTGAGE AD STARRING JASON MOMOA
You've never seen the actor like this; The Game of Thrones and Aquaman star stars in an ad for the company and in one teaser, showcases his studious side—and love for reading steamy romance novels in the bath.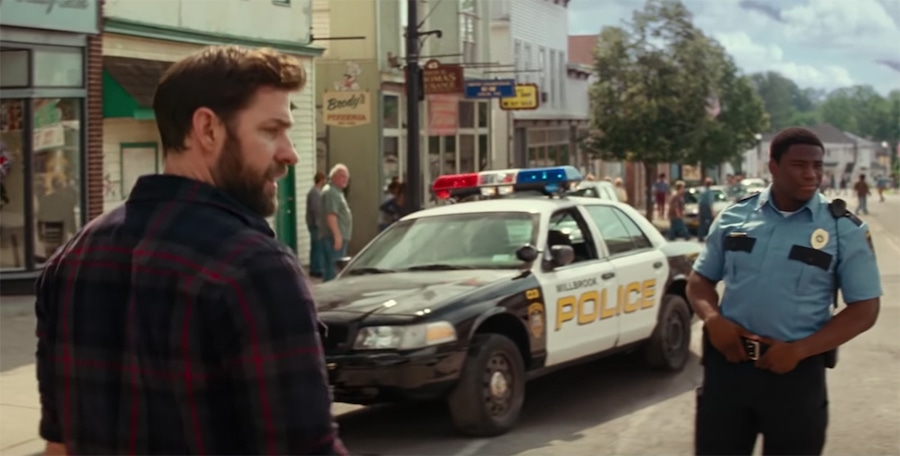 Paramount Pictures
A QUIET PLACE PART II TEASER WITH JOHN KRASINSKI AND EMILY BLUNT
A teaser for the sequel to the actors' hit 2018 thriller was released for the Super Bowl.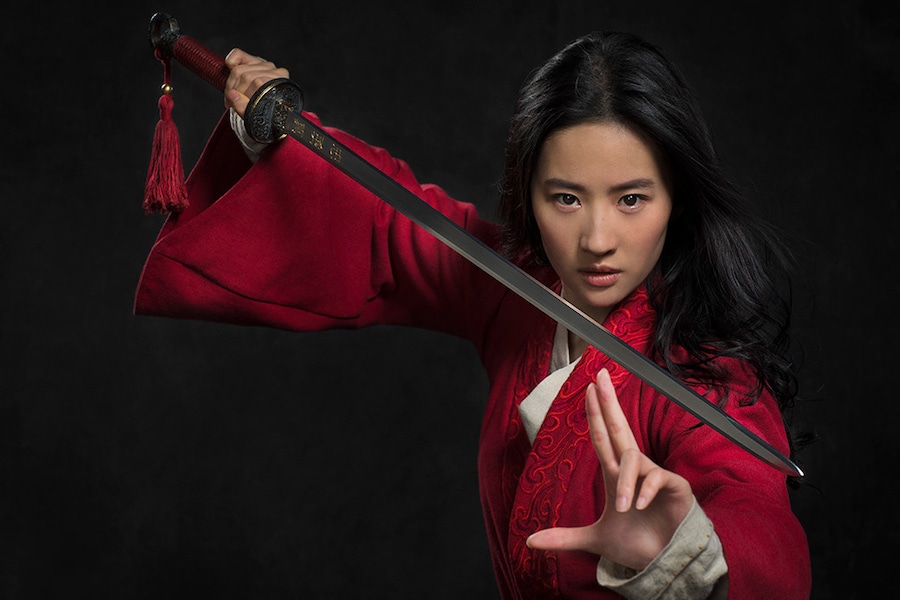 Stephen Tilley/Disney Enterprises, Inc.
MULAN TEASER
Disney is airing a new teaser for its upcoming live-action adaptation of the hit 1998 animated film.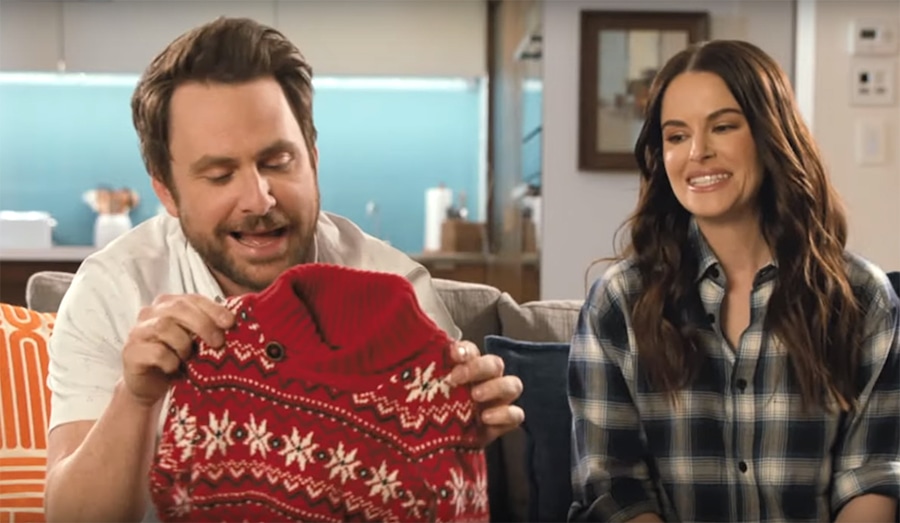 Woven, New York
TIDE AD STARRING CHARLIE DAY AND EMILY HAMPSHIRE
The actors appear in an ad for the laundry detergent.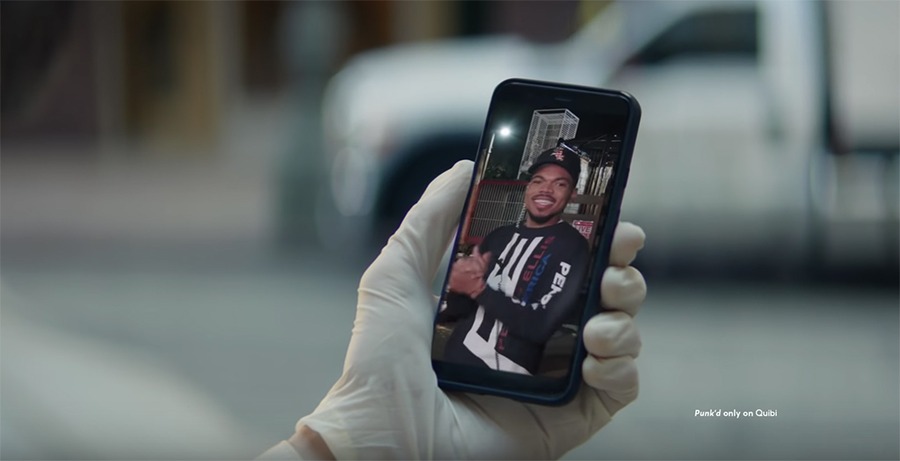 BBH
QUIBI AD STARRING CHANCE THE RAPPER AND KING BACH
The mobile-only entertainment platform, whose name is short for "Quick Bites," is releasing its first national commercial.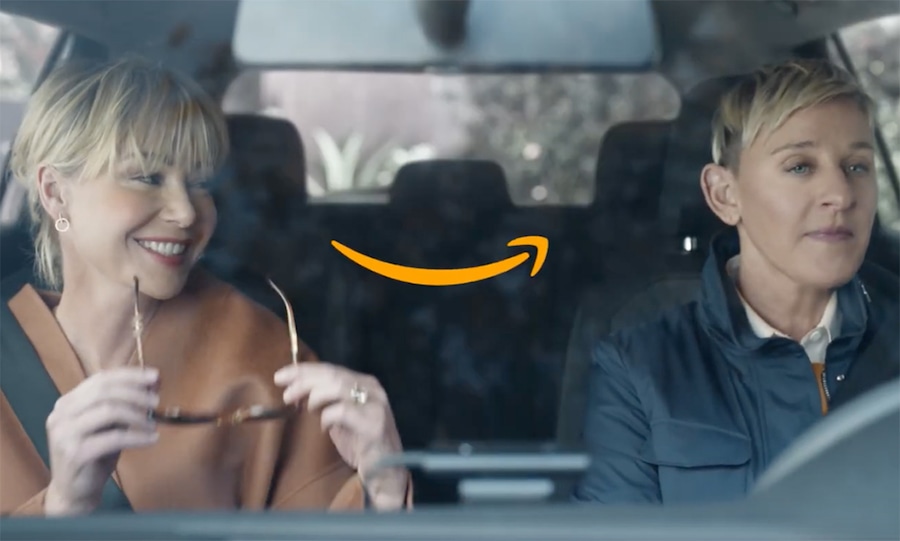 Amazon
AMAZON ALEXA AD STARRING ELLEN DEGENERES AND PORTIA DE ROSSI
The married couple stars in this adorable commercial.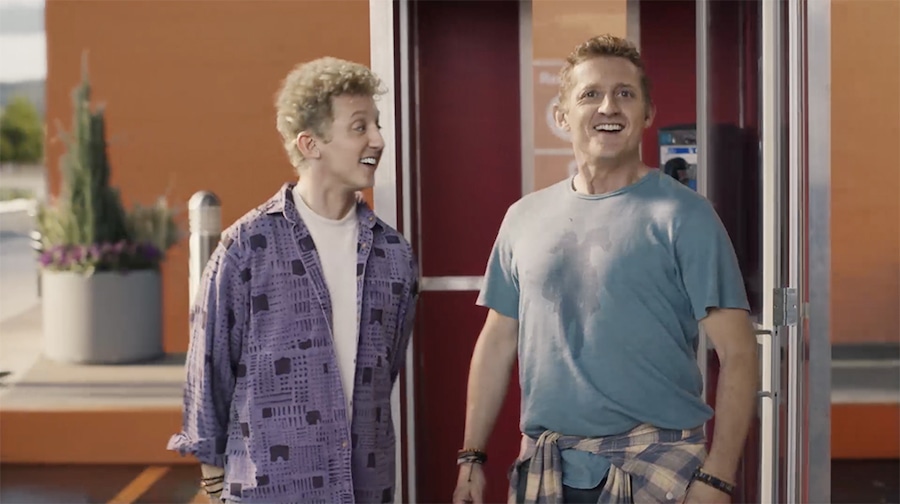 Publicis Groupe//Dept W
WALMERT AD WITH ALEX WINTER
Younger Bill, meet Older Bill: The actor reprises his famous movie role in this ad that features other beloved big screen characters that are out of this world. Winter plays Bill again in the upcoming sequel Bill & Ted Face the Music.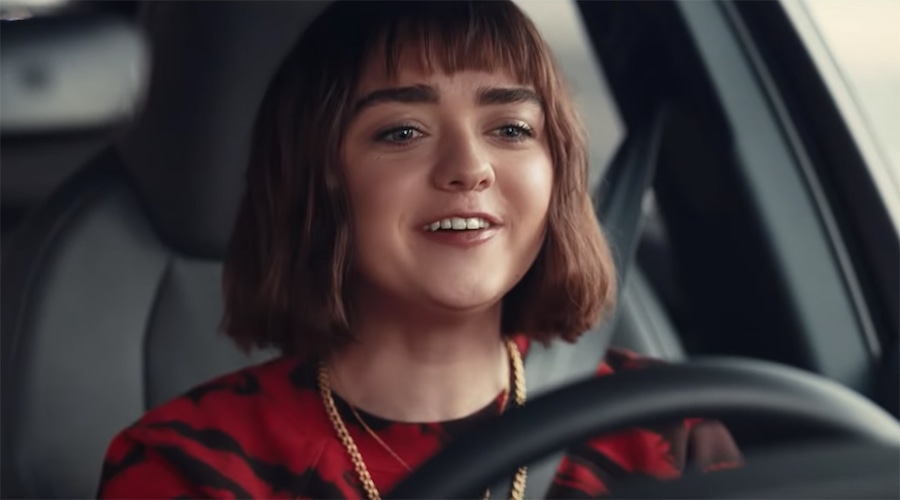 72andSunny Amsterdam
AUDI AD STARRING MAISIE WILLIAMS
Game of Thrones' Arya Stark showcases her singing chops and belts out "Let It Go" from Disney's Frozen in this commercial.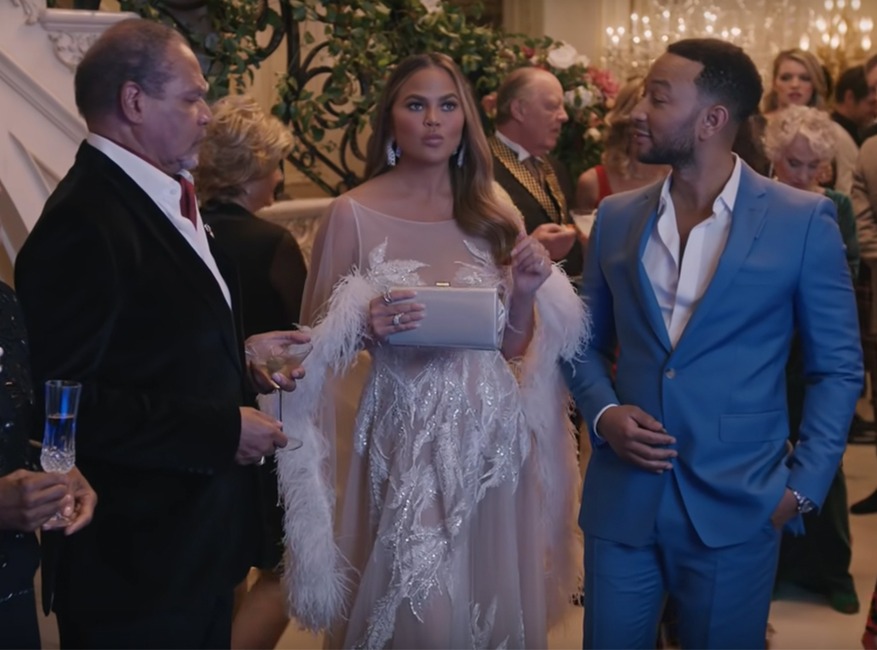 YouTube
GENESIS AD STARRING CHRISSY TEIGEN & JOHN LEGEND
The celebrity couple pokes fun at symbols of "old luxury" in this ad for Hyundai's luxury vehicle.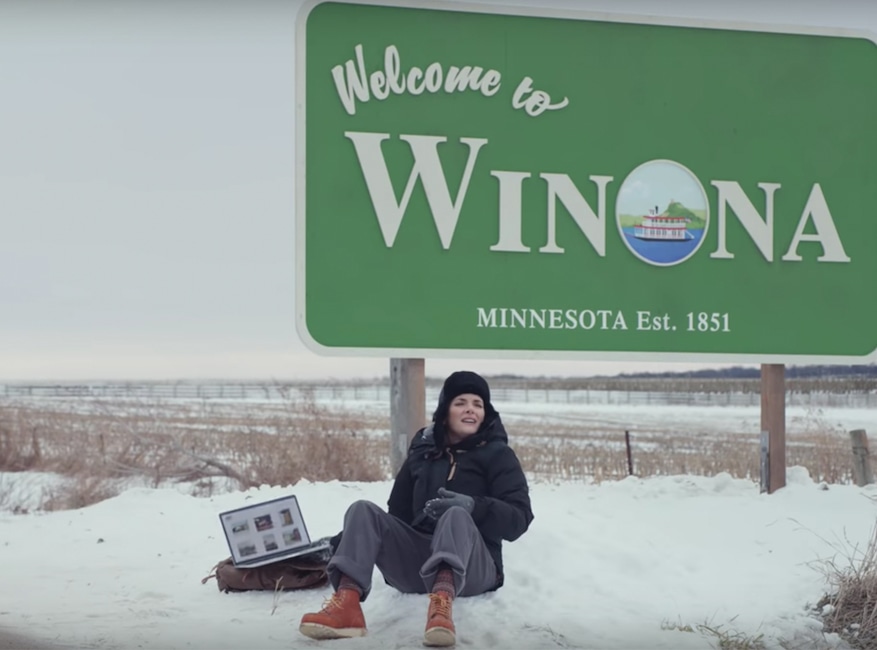 YouTube
SQUARESPACE AD STARRING WINONA RYDER
The 48-year-old actress and Stranger Things star makes a website for Winona, Minnesota in this ad.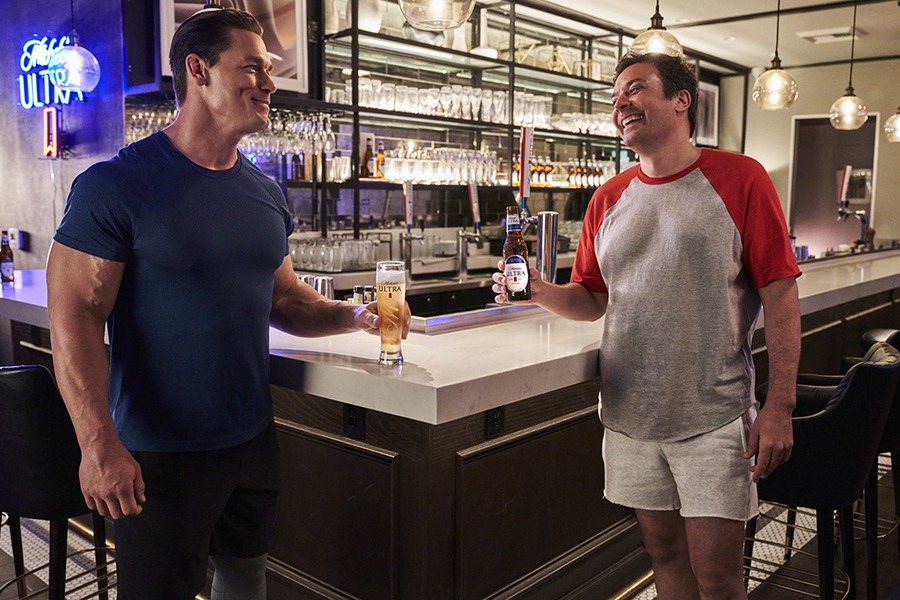 (PRNewsfoto/Michelob ULTRA)
MICHELOB ULTRA AD STARRING JIMMY FALLON, JOHN CENA & MORE
In a new spot called "Jimmy Works Out," Fallon learns that fitness can be fun with a little help from Cena, Usain Bolt, Brooks Koepka, and Kerri Walsh Jennings.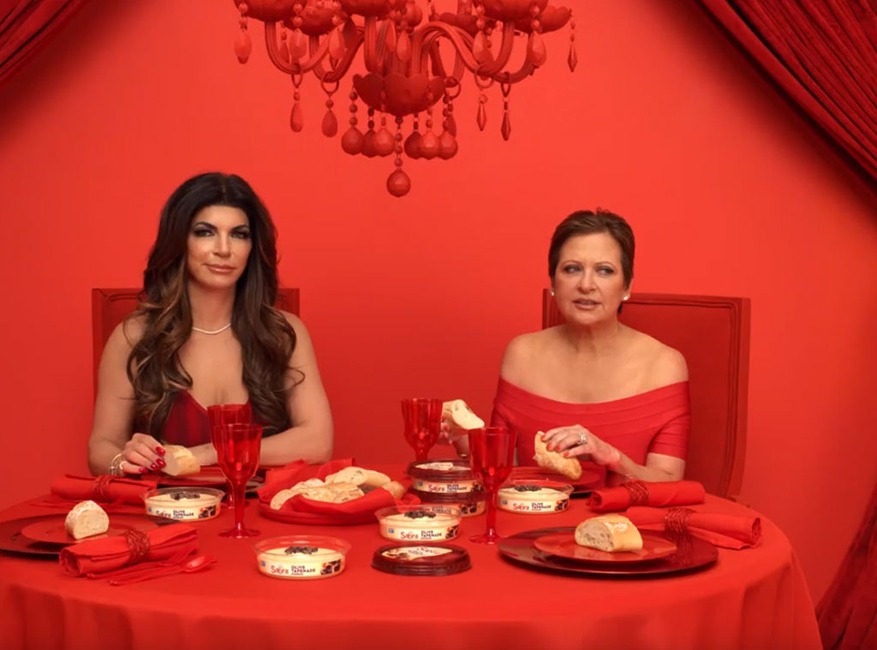 YouTube
SABRA HUMMUS AD STARRING TERESA GIUDICE AND CAROLINE MANZO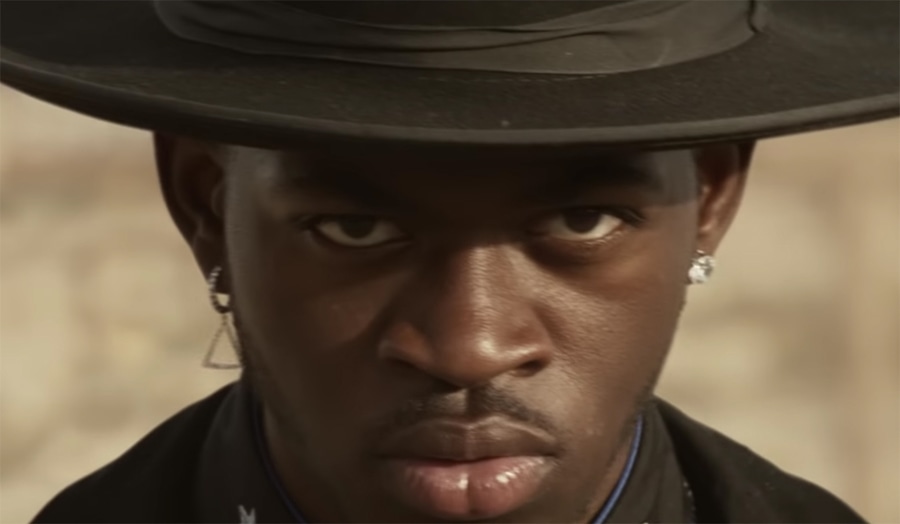 Frito-Lay
DORITOS AD STARRING LIL NAS X AND SAM ELLIOTT
The rapper and actor star in a Western-themed ad for Cool ranch Doritos with Nas' "Old Town Road" collaborator Billy Ray Cyrus also stars in the campaign.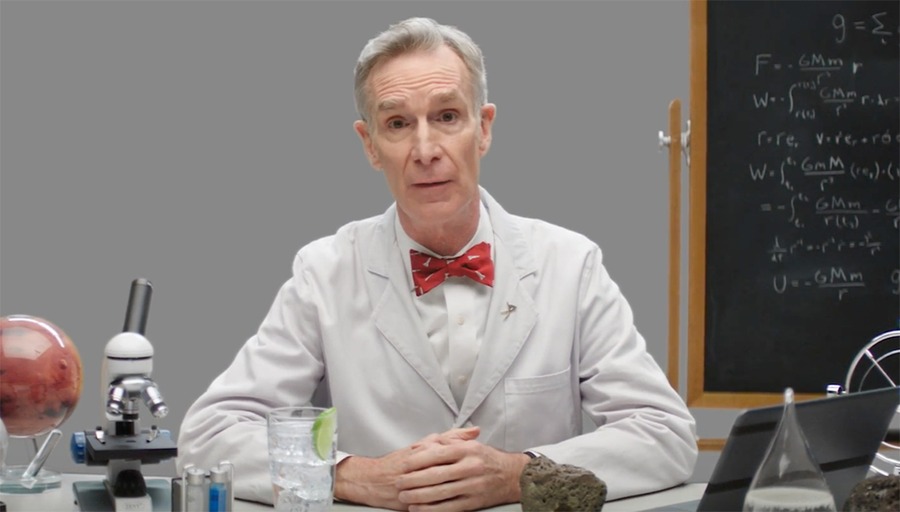 Goodby Silverstein & Partners
SODESTREAM AD STARRING BILL NYE AND ALYSSA CARSON
Bill Nye the Science Guy and the world's youngest astronaut training to go to Mars promote the popular sparkling water maker.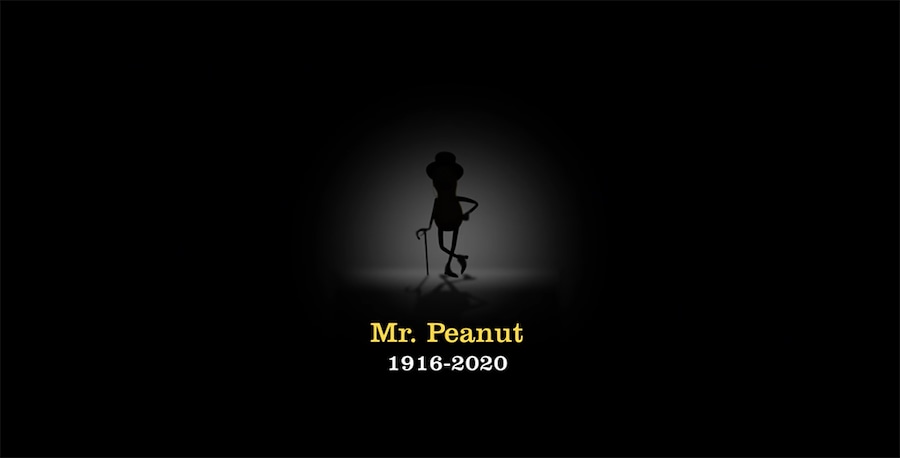 VaynerMedia / Planters
PLANTERS: THE DEATH OF MR. PEANUT
The beloved mascot was killed off at age 104 in this Super Bowl 2020 ad, starring Matt Walsh and Wesley Snipes.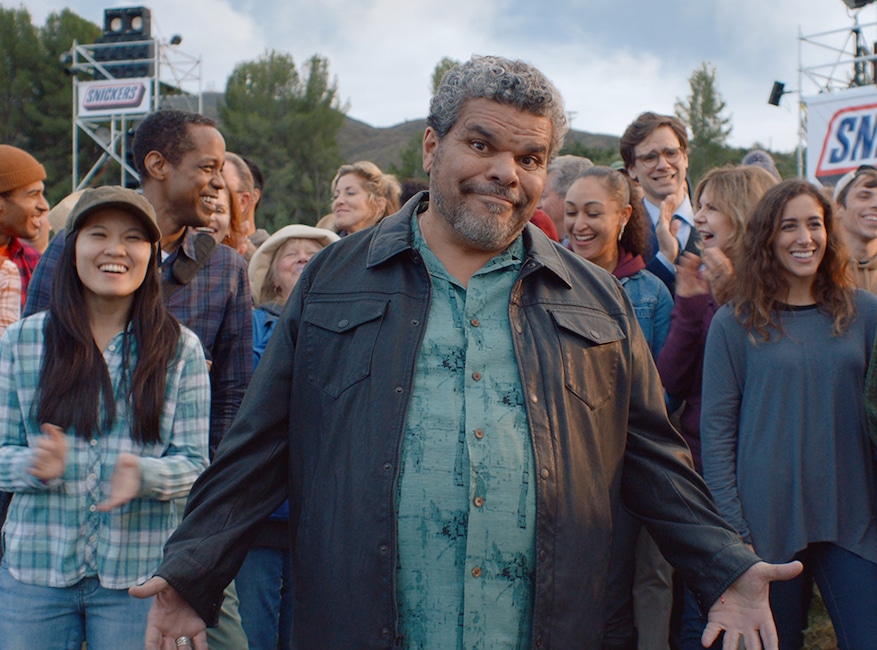 Snickers
SNICKERS AD STARRING LUIS GUZMÁN
The actor makes an appearance in this year's Super Bowl ad where he helps celebrate SNICKERS for fixing the world.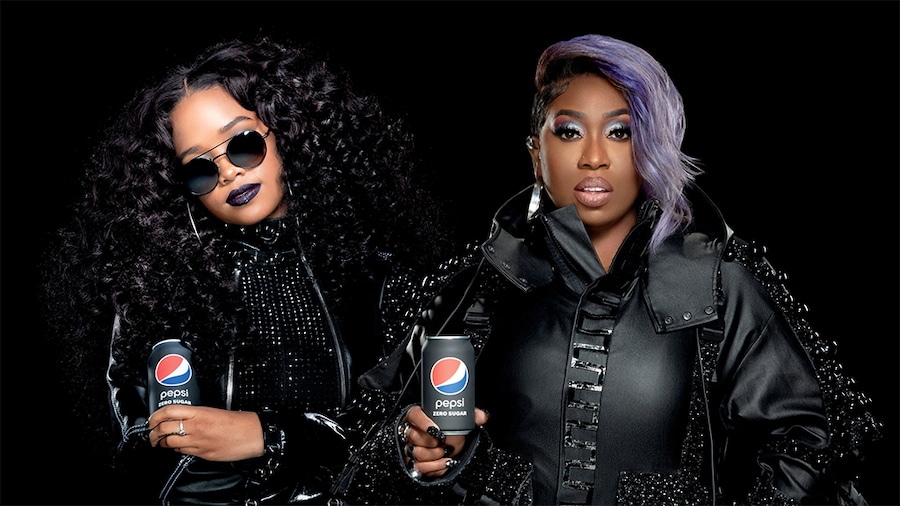 PepsiCo
PEPSI AD STARRING MISSY ELLIOTT AND H.E.R.
The rapper and singer appear in an ad for Pepsi Zero Sugar.
Energy BBDO
AVOCADOS FROM MEXICO AD STARRING MOLLY RINGWALD
The Brat Pack queen stars in a humorous campaign for the brand.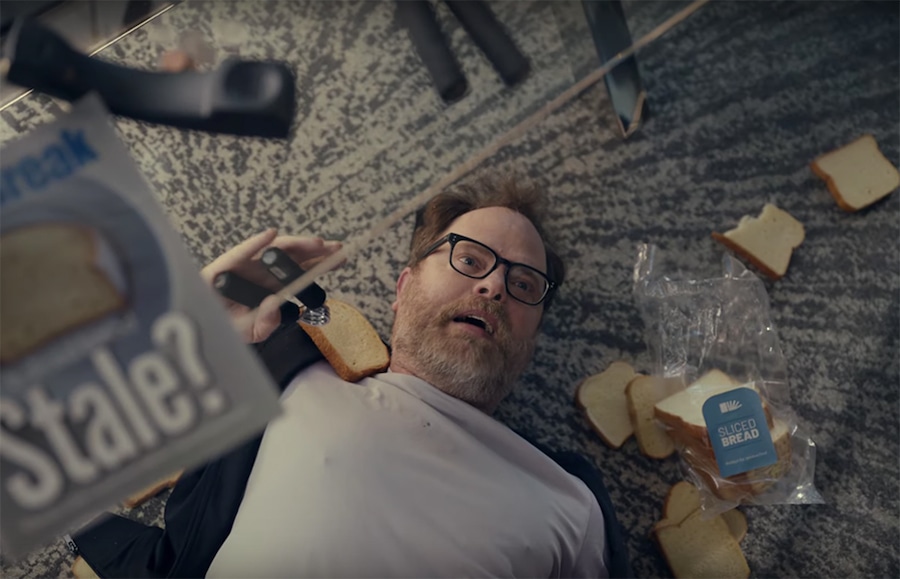 McKinney
LITTLE CAESARS AD STARRING RAINN WILSON
The Office alum appears in an ad from the pizza chain.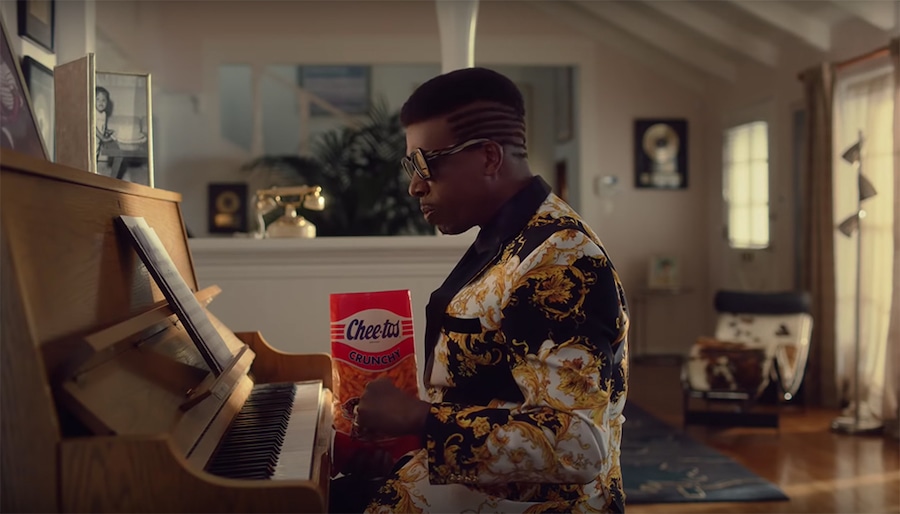 Goodby Silverstein & Partners
CHEETOS AD STARRING MC HAMMER
Cheetos will advertise during the Super Bowl for the first time in 11 years, with an ad featuring the rapper and his song "Can't Touch This."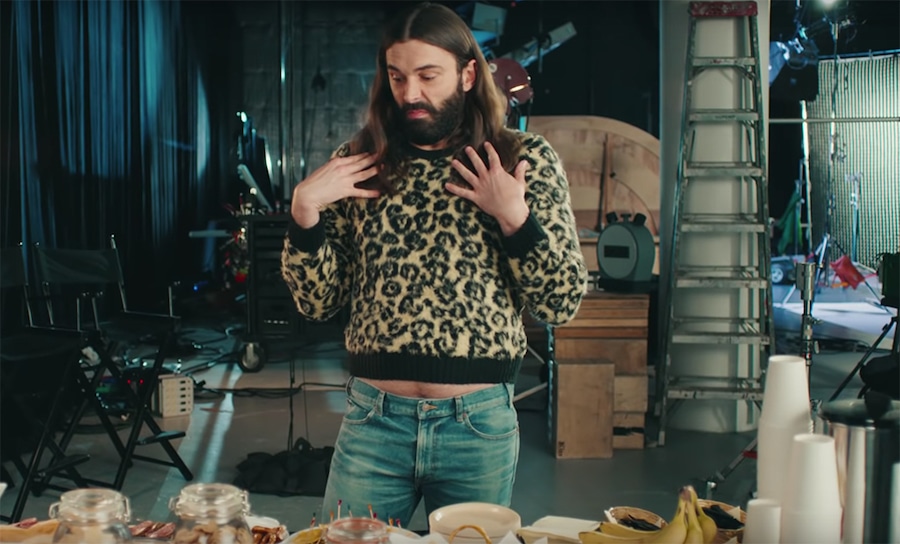 MRY
POP-TARTS AD STARRING JONATHAN VAN NESS
The Queer Eye star appears in this teaser for the Kellogg Company brand.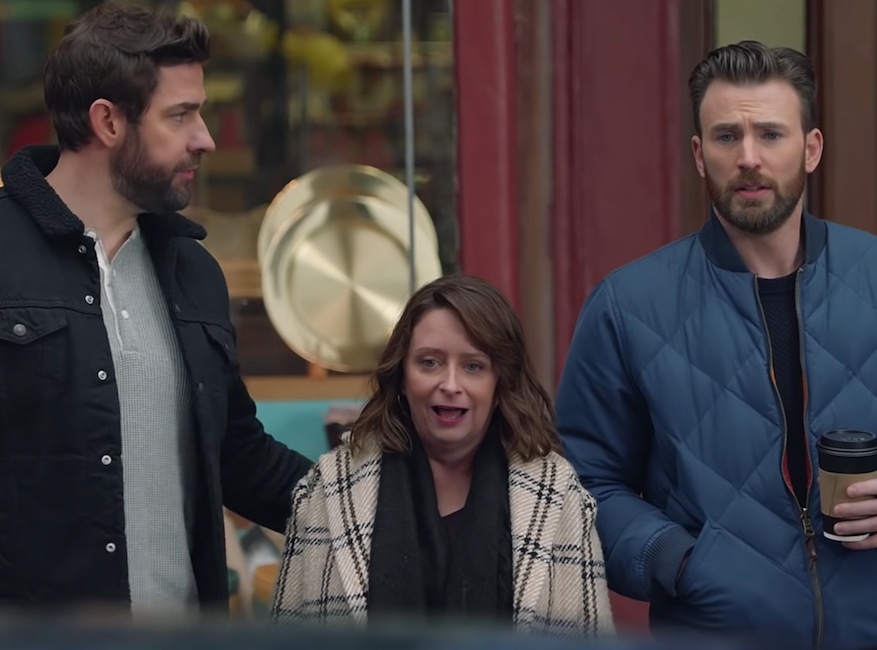 YouTube
HYUNDAI AD WITH JOHN KRASINSKI, RACHEL DRATCH, CHRIS EVANS & DAVID ORTIZ
This spot pokes fun at the Boston accent by having Krasinski, Evans and Dratch—who all grew up in Massachusetts—talk about the new remote "smaht pahk" assist. Boston Red Sox star "Big Papi" also makes a cameo.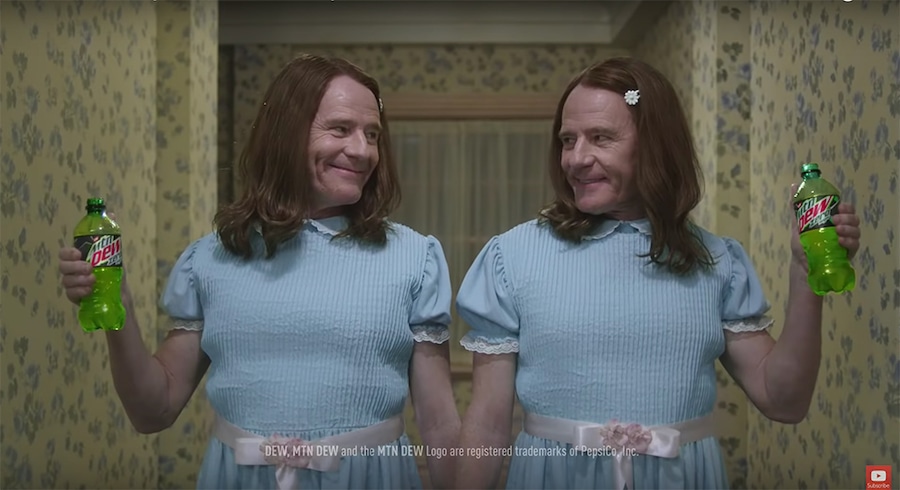 YouTube
MOUNTAIN DEW'S AD STARRING BRYAN CRANSTON & TRACEE ELLIS ROSS
An ad teaser for new Mountain Dew Zero Sugar parodies The Shining. There's even a moment where the Breaking Bad actor recreates the "Here's Johnny" moment and hands a soda to the Black-ish star.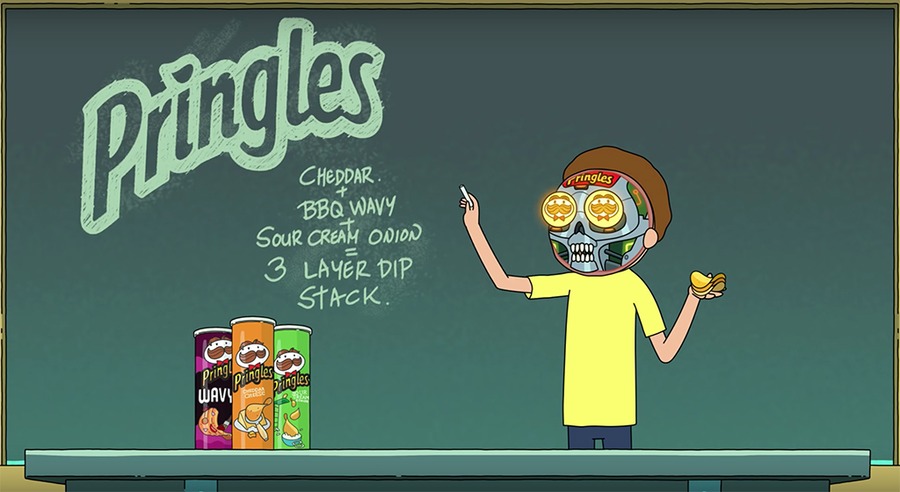 Adult Swim / Grey
PRINGLES AD STARRING RICK AND MORTY
Adult Swim co-produced this ad, and a Pickle Rick flavor of Pringles will soon be made available to purchase.
The 2020 Super Bowl LIV airs live on FOX on Sunday, February 2 at 6:30 p.m. ET / 3:30 p.m. PT.