Stranger Things spin-offs to include play made by British theatre duo
A Stranger Things stage play is in the works from two leading British theatre figures, while Netflix has also confirmed a spin-off TV series.
The play will be "set within the world and mythology of Stranger Things" and be made by director Stephen Daldry and producer Sonia Friedman, Netflix said.
It will be one of a number of new projects to be overseen by Stranger Things creators the Duffer brothers.
The screen spin-off will be "based on an original idea" from the pair.
Netflix gave few details, but Ross Duffer recently told the Happy Sad Confused podcast that the series would "1,000% different" from the current show.
Matt Duffer added: "I've read these rumours that there's gonna be an Eleven spin-off, that there's gonna be a Steve and Dustin spin-off, or that it's another number.
"That's not interesting to me because I feel like we've done all that. We've spent I don't know how many hours exploring all of that. So it's very different."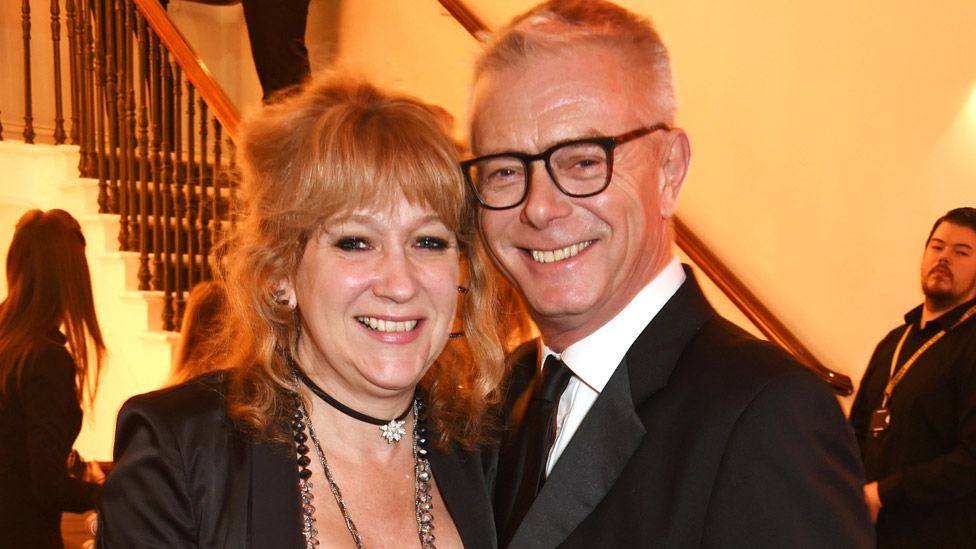 It is not known whether the stage play will also take a different direction or adapt the existing series. There are also no details about whether it is likely to launch in the UK given that it is being led by a British pair.
Friedman has staged a number of major shows in the West End and Broadway, including Harry Potter and the Cursed Child, Jerusalem and The Inheritance.
Daldry, who made his name directing Billy Elliott, won a string of theatre awards for The Inheritance, his last major play, which opened in London in 2018.
Wednesday's Netflix announcement came days after the release of the final part of the fourth and penultimate season of Stranger Things. It has become the first season of an English-language programme to be watched for more than one billion hours on the streaming giant.
That success has led the company to announce a string of new projects to be masterminded by the Duffers.
Netflix revealed the brothers had launched their own production firm called Upside Down Pictures – named after Stranger Things' nightmarish realm.
Their company will also make a new series based on Japanese manga and anime hit Death Note – which was already turned into a Netflix film in 2017 – and an adaptation of Stephen King and Peter Straub's 1984 fantasy novel The Talisman.
Netflix co-chief executive and chief content officer Ted Sarandos said: "Matt and Ross are an exceptionally unique talent with a vision so crisp and clear.
"They are all about the details – it's no accident that Stranger Things has pierced the zeitgeist to become the epic pop culture phenomenon it is today."