Scar House Reservoir: Sunken medieval village reappears
A medieval village submerged by a reservoir a century ago has reappeared as a result of falling water levels.
The village was abandoned when Scar House Reservoir in North Yorkshire's Nidd Valley was built in the 1920s.
The settlement is located near the medieval farming community of Lodge and was run by a nearby Cistercian abbey.
It was sold into private ownership after King Henry VIII dissolved the monasteries in the mid-16th Century.
Drought conditions in Yorkshire have seen water levels in parched reservoirs tumble to below 50% full, and in Scar House's case to expose building, dry stone walls and gateposts.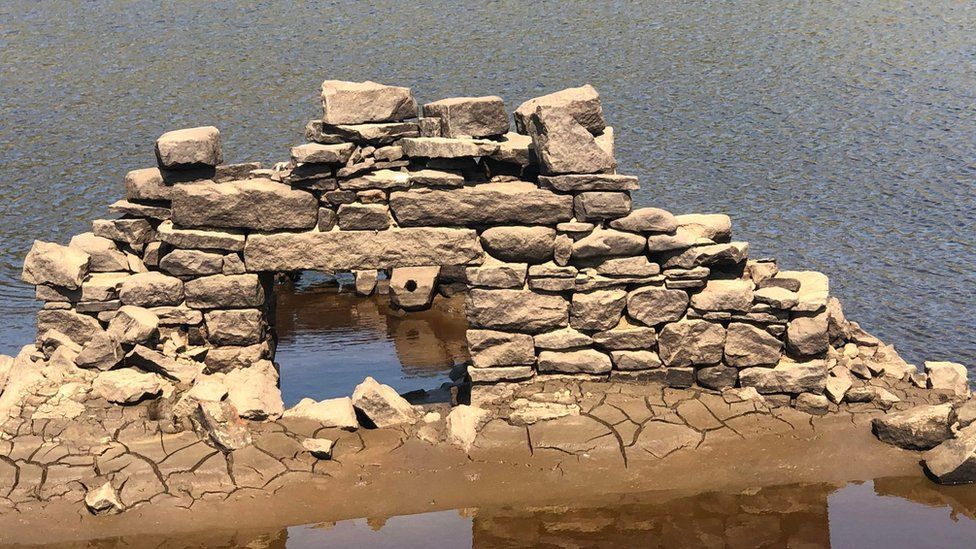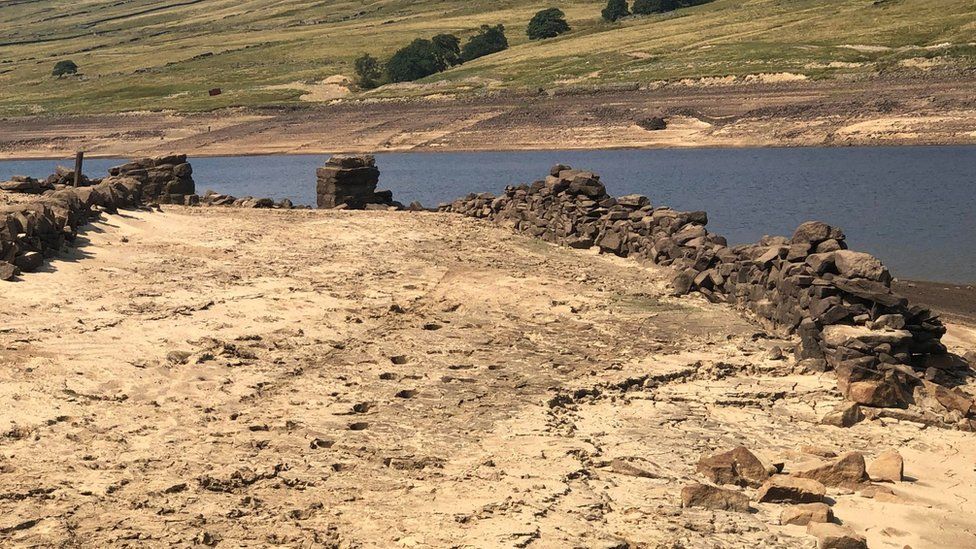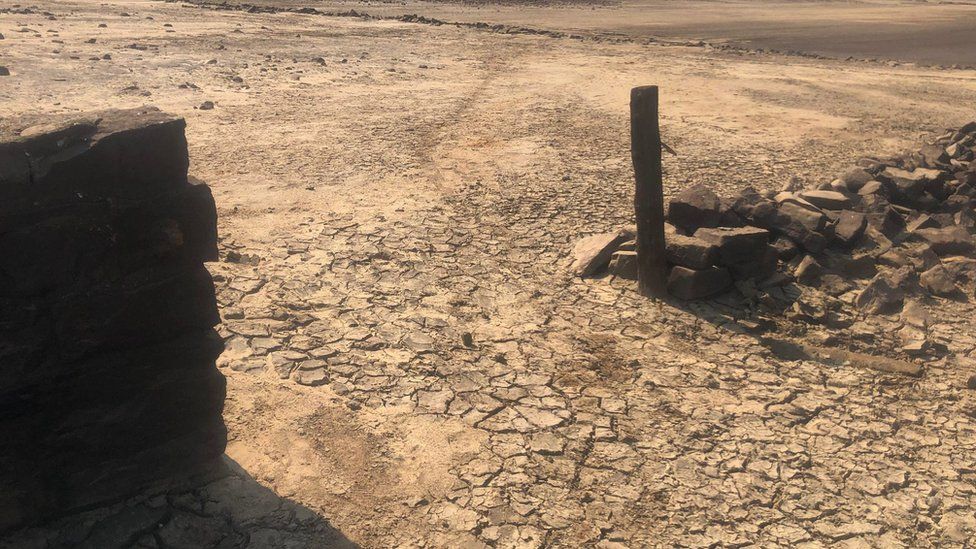 The settlement features on 16th Century maps as Lodge howses and was home to 1,250 people before the reservoir was created.
Situated in the Harrogate district, it now provides drinking water for parts of Yorkshire.
The dam wall installed to create the reservoir contains more than a million tonnes of masonry and stands 55m (180 ft) high, Yorkshire Water said.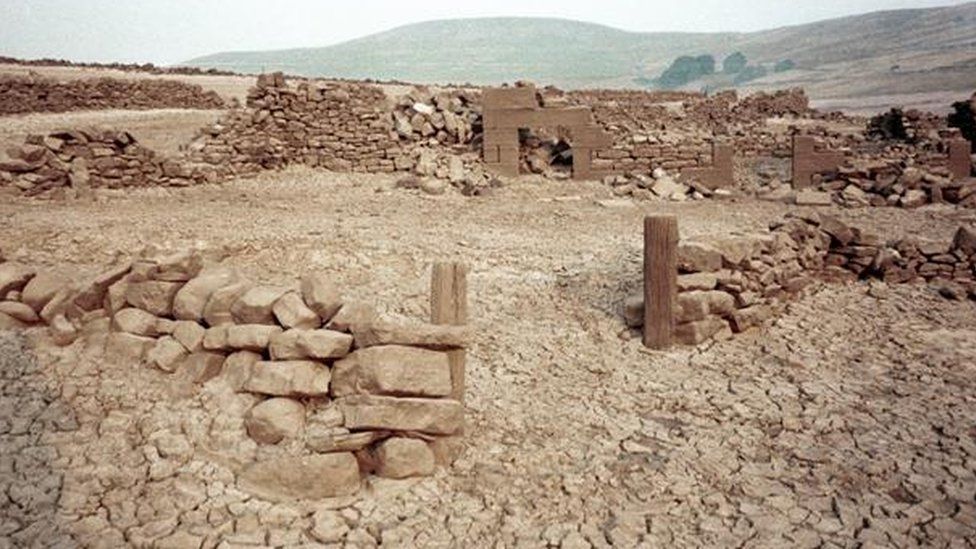 The new images were taken by Nichola Barningham.
The settlement was last seen in August 1995 during a long period of dry weather.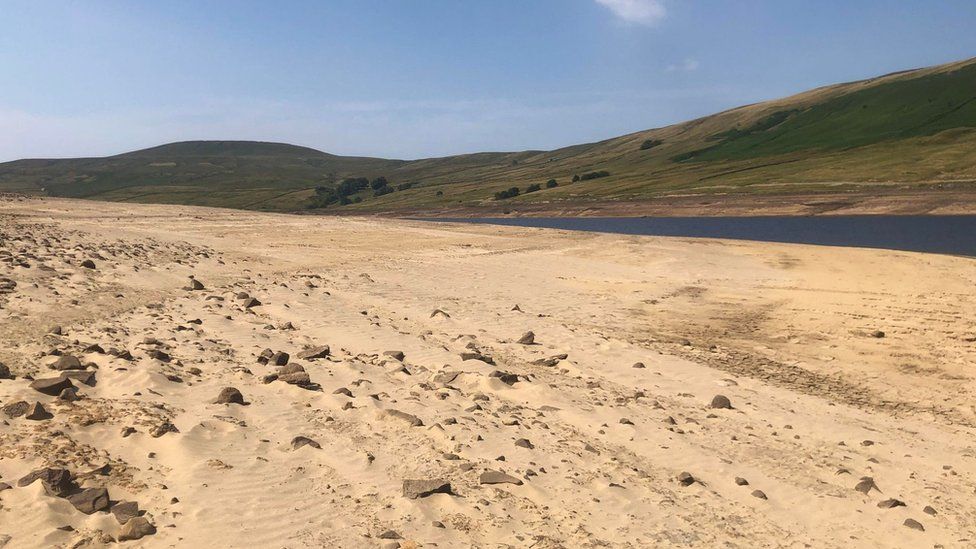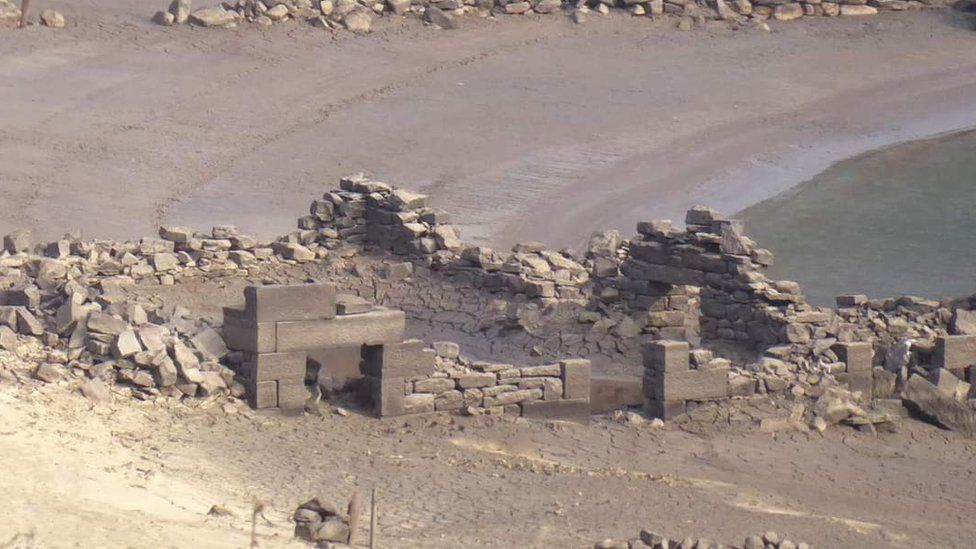 Yorkshire Water has previously warned that reservoirs posed a risk to life and people should still be careful around them.
"People should not be entering our reservoirs to swim, or onto parts that are usually submerged," a spokesperson said.
"They are functioning reservoirs and do pose a risk to people entering them, including cold water shock, undercurrents, unseen objects and machinery working under the water."