Over 1,700 environment activists killed in decade – report
An environmental activist has been killed every two days on average over the past decade, a new study shows.
The report from Global Witness says that more than 1,700 people have died while trying to prevent mining, oil drilling or logging on their lands.
Over the 10 years, Brazil and Colombia have recorded the highest numbers of deaths.
Researchers say the figures underestimate the true scale of violence.
Earlier this year, the murders of British journalist Dom Phillips and a local indigenous expert, Bruno Pereira, brought global attention to the lawless conditions prevailing in some parts of the Amazon.
In this latest report from Global Witness, Latin America is very much the frontline when it comes to deadly attacks on environmental campaigners and activists. The study finds that 68% of the murders took place across this continent, with Brazil, Colombia, Mexico and Honduras recording the highest totals.
Many of those who died were indigenous people, often involved in struggles to prevent the exploitation of their lands by mining, oil, logging or hydropower developers.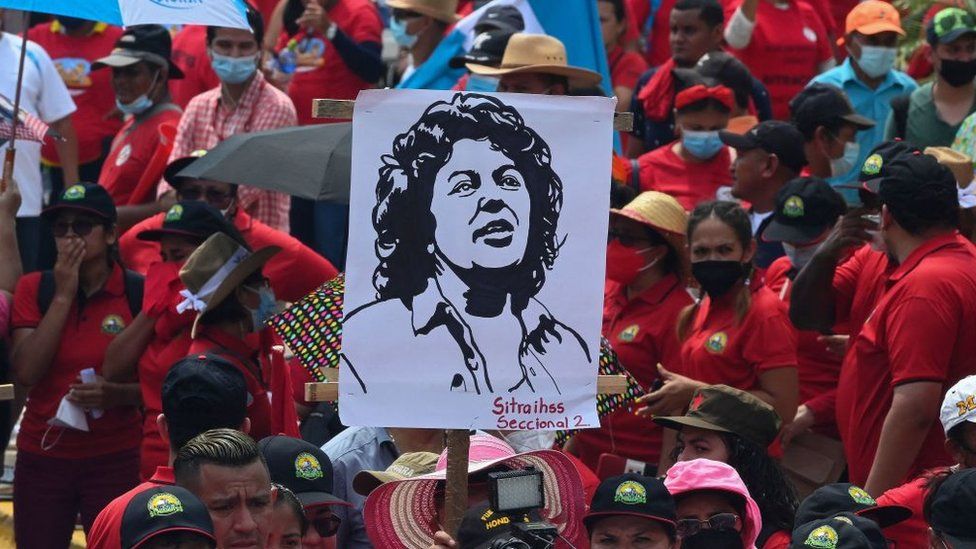 Researchers believe that as the world attempts to increase the exploitation of fossil fuels in the wake of the war in Ukraine, campaigners will come under greater threats. In 2021, the year with the most recent data available, some 200 people were killed at a rate of 4 per week.
"There is increasing stress on natural resources globally and this is playing out as a battle particularly in the Amazon in Brazil," said Shruti Suresh, from Global Witness, who says that 85% of the killings in Brazil have occurred in this region.
"This is about land inequality, in that defenders are fighting for their land, and in this increasing race to get more land to acquire and exploit resources, the victims are indigenous communities, local communities, whose voices are being suppressed."