Obesity and bullying: Teenagers' lives captured by photographer
Following years of being bullied about her weight, Shannon decided to send a clear message to her tormentors – she got a tattoo that read "kiss it!" on her bum.
Her tattoo and other intimate moments in her life have all been captured by photographer Abbie Trayler-Smith.
For the past 12 years, Shannon has allowed Abbie no holds barred access to her life as she navigated the challenges of being an obese teenager and young adult.
The photographs capture revealing moments, such as Shannon shopping for a plus-size prom dress and recovering from gastric balloon surgery.
Shannon said when she was growing up her mother always used to say she should tell the bullies to kiss her bum and that is what inspired the tattoo.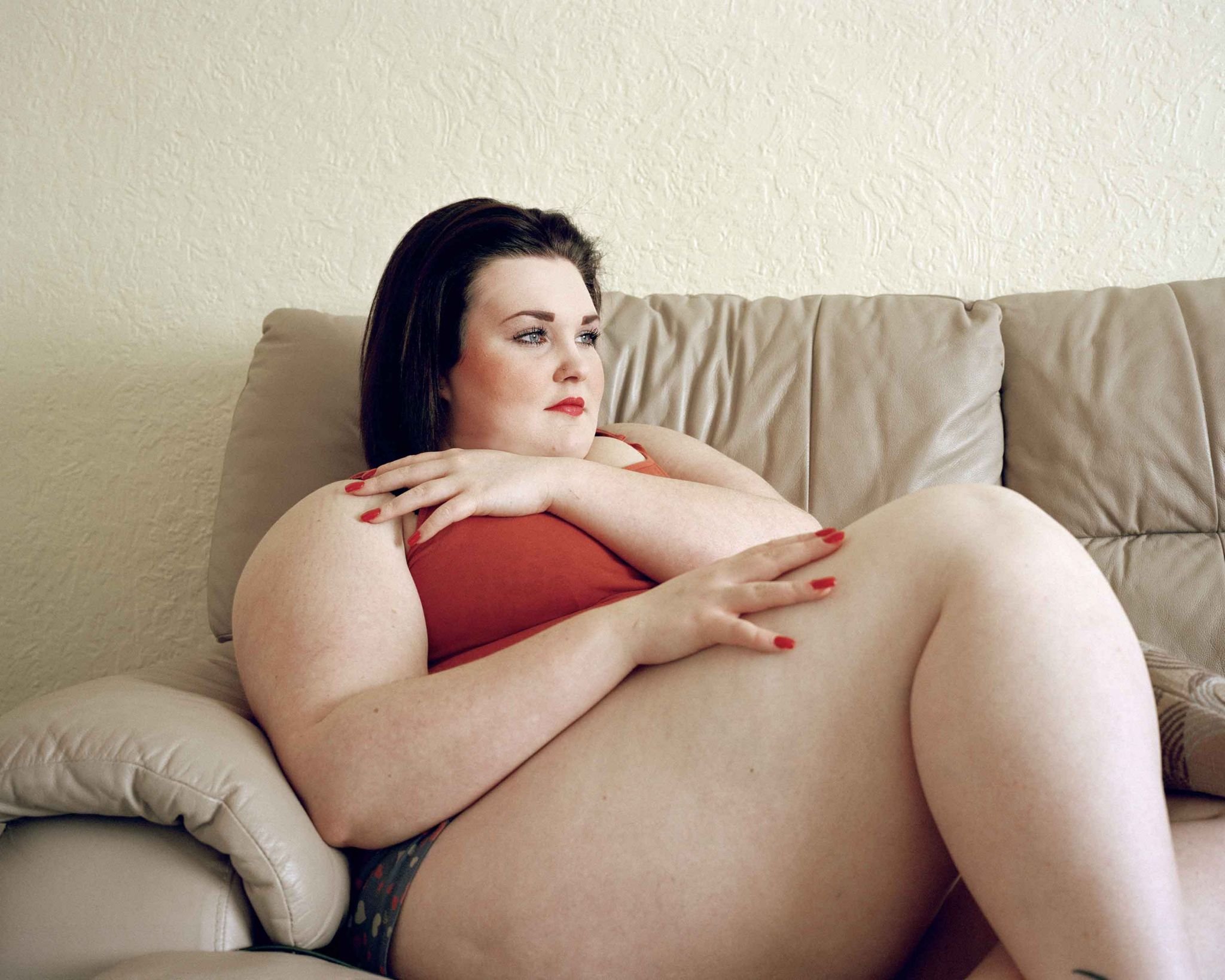 "That was something we always laughed about when I was a kid… it kind of came from that," said Shannon.
In 2010 self-taught documentary and portrait photographer Abbie decided she wanted to work on something personal – a set of photographs that share the "human experience of living with obesity".
"I grew up as a fat teenager and I wanted to turn the camera on an issue that really means something to me," said Abbie, who grew up in Monmouthshire and now lives in Devon.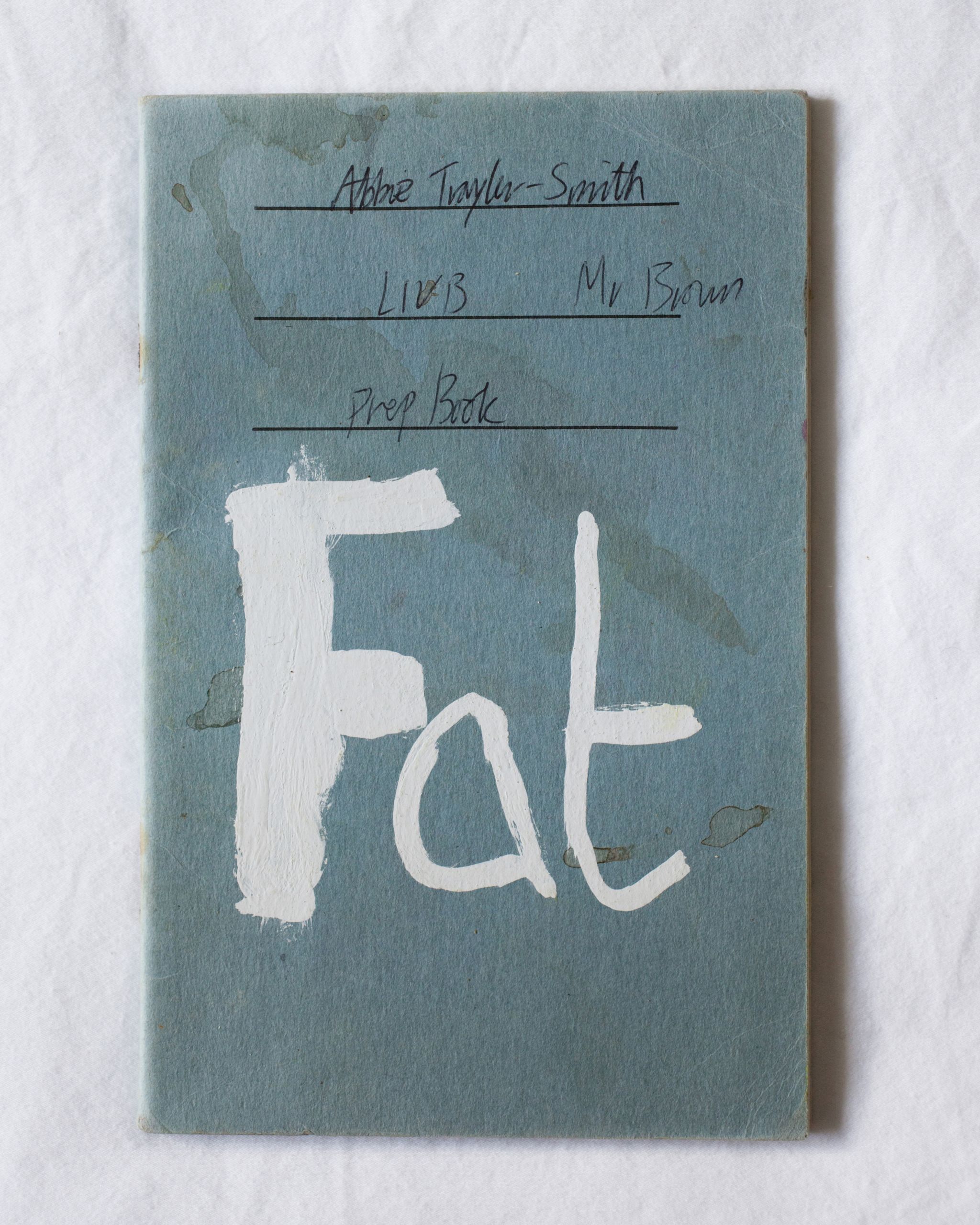 "I've always felt really ashamed of being a fat teenager so it did feel really exposing but once I decided to go for it, use my own experiences to collaborate with kids and with families, it then felt really liberating and that shame kind of evaporated."
But finding young people to open up their lives to her in that way was always going to be a challenge.
"How do you say to someone 'I'd like to photograph you or your child because they're overweight, and I'd like to talk about their experiences?," she said.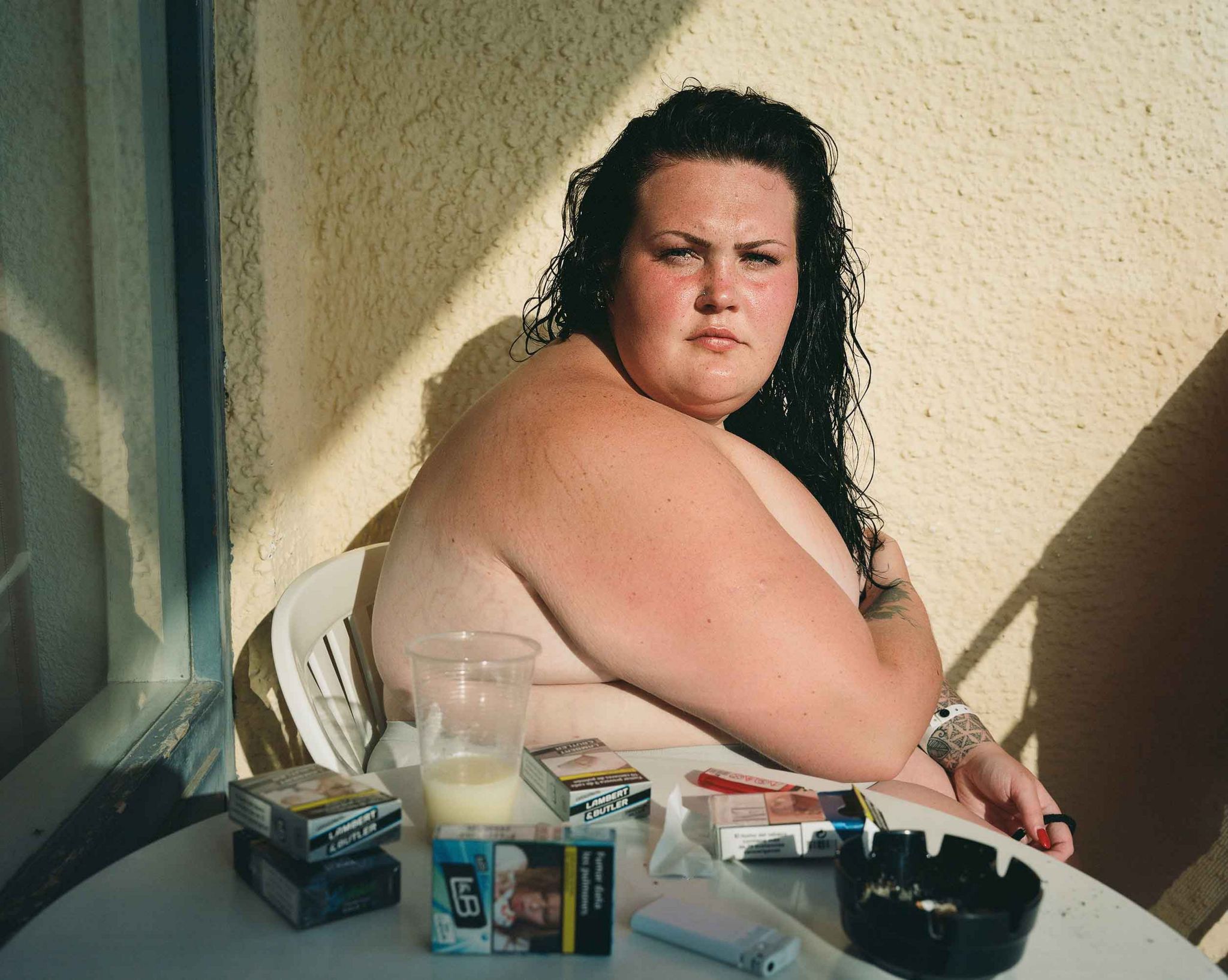 Shannon, then just 14, was to be her first subject.
They met at the launch of a website about young people's health in Shannon's hometown Sheffield, where Shannon had been invited along to read a poem.
"She said in her poem 'please don't patronise me with eat less and exercise, walk in my shoes for a day and then tell me what you think'," recalled Abbie.
Abbie approached her about taking part and they have been working together ever since.
"Initially I was hesitant about the project – I was already getting bullied for being fat so why would I want to publicise it?," said Shannon.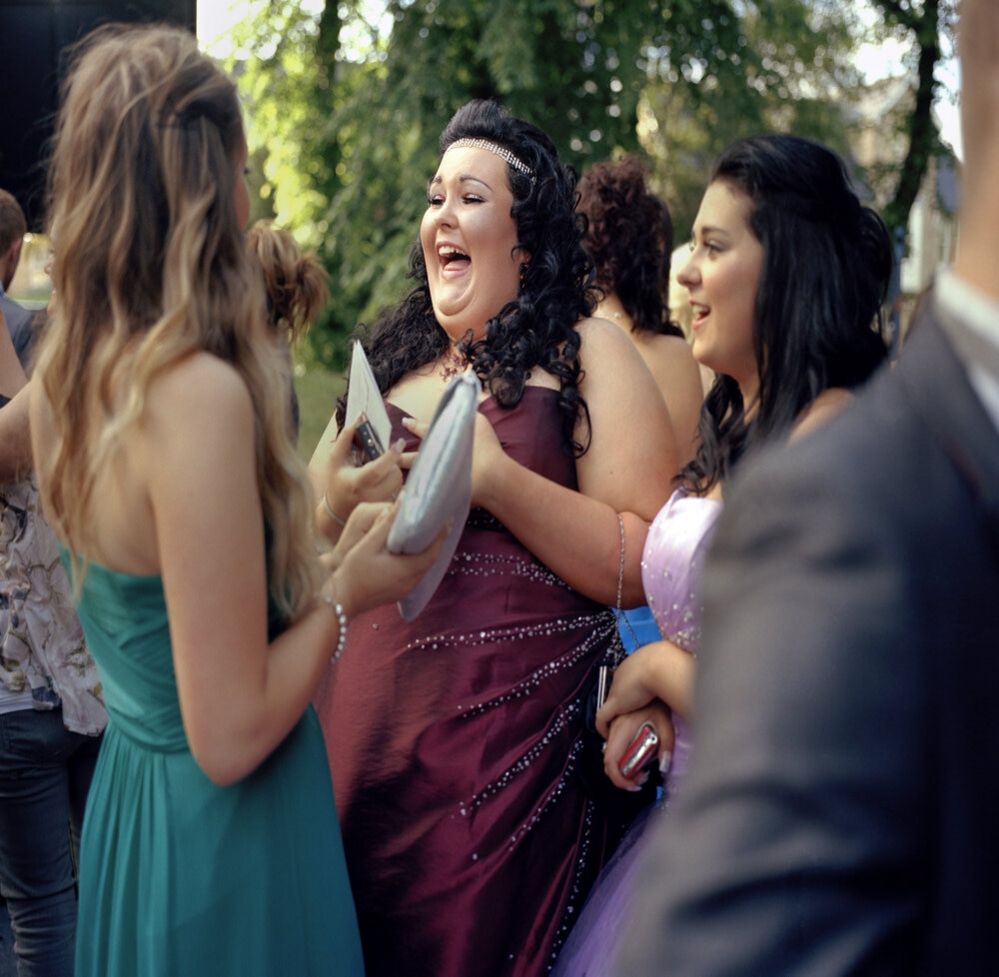 "But then I thought people always perceive fat people as being miserable and self-conscious when in fact I'm a happy person… I have a really busy life and a really fun life."
Initially Shannon did not like looking at the photos: "I wasn't very confident, I hated how I looked but now when I look at them I like the pictures she's taken," she said.
Around the world, more than 340 million children and adolescents aged five to 19 were overweight or obese in 2016, according to World Health Organization (WHO).
"It is a health issue as well, so whilst I'm very much into being positive about your body I think it's also important to find a balance between that and what's healthy," said Abbie.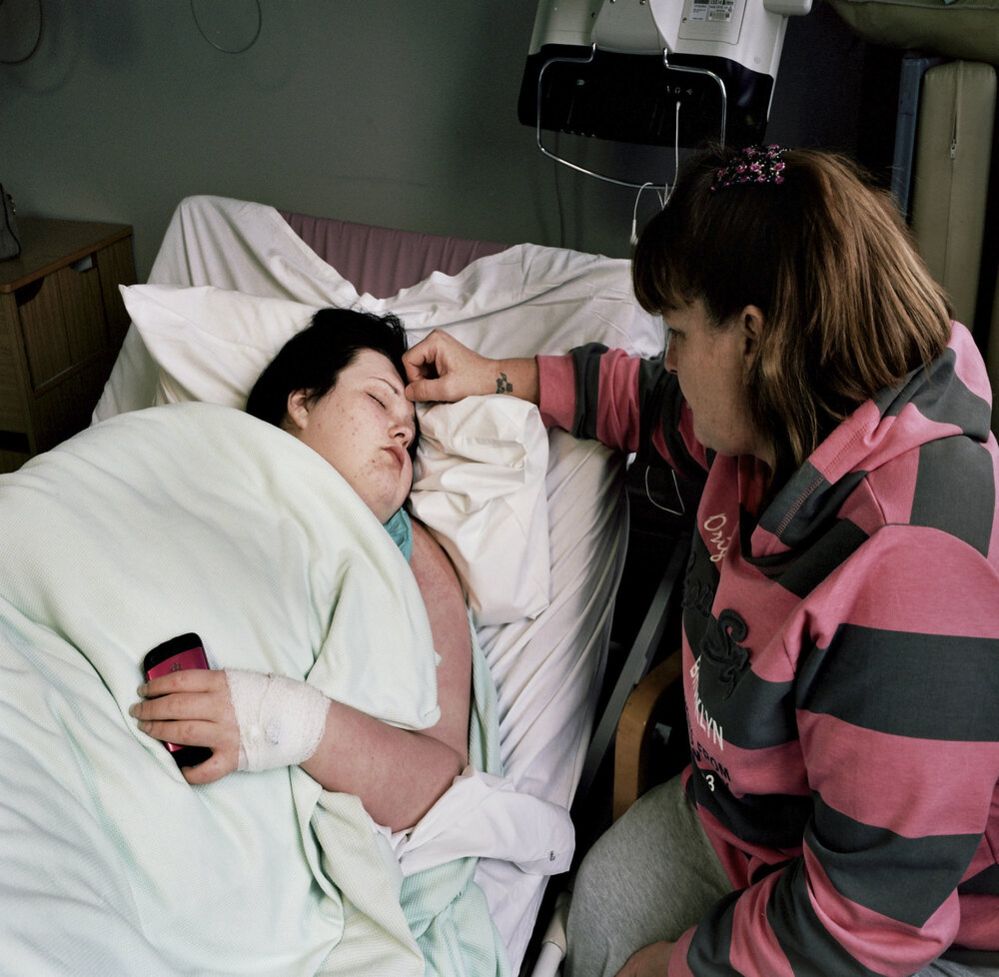 Since meeting Shannon, Abbie has photographed a number of young people, resulting in her project The Big O.
"The big C refers to cancer as that's a word people don't like to talk about… even now I would say that obesity is still a word that people don't like to talk about, because it is a very complex issue," explained Abbie.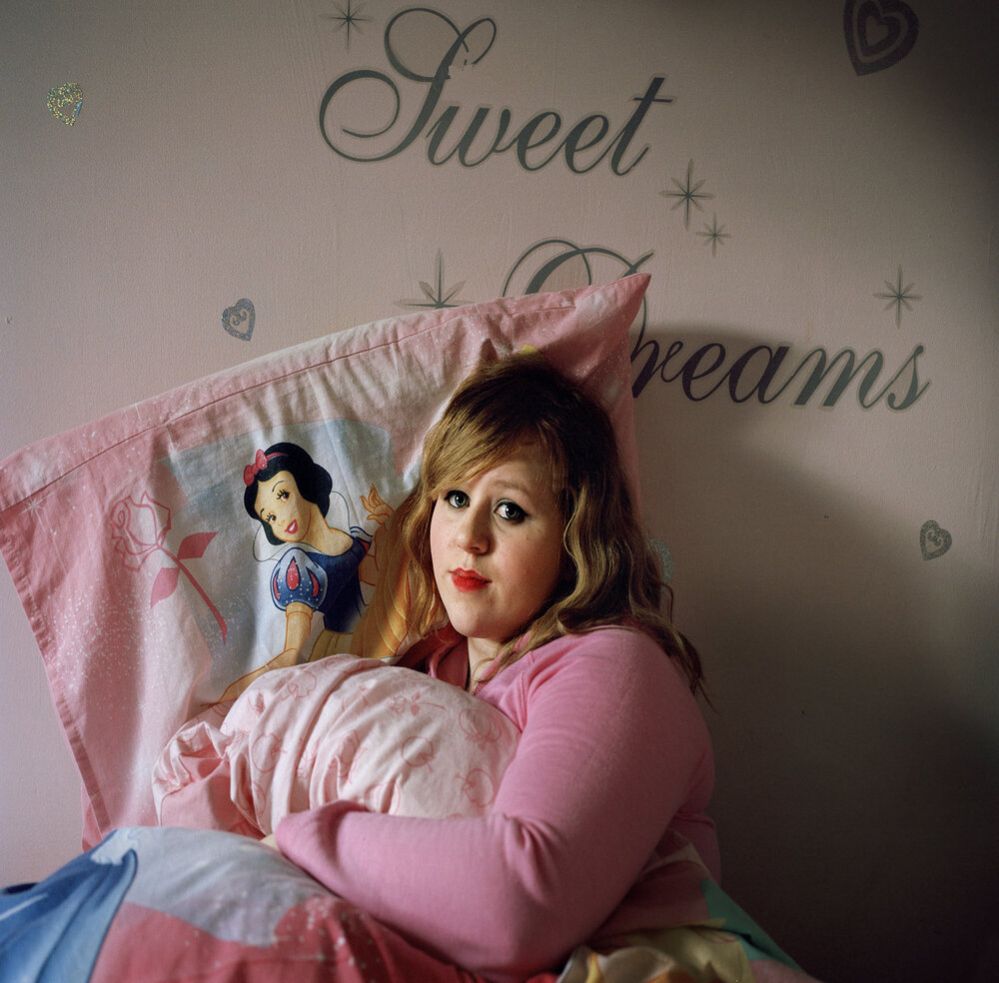 Sam was 18 and living with her parents in Aberfan, Merthyr Tydfil, when she was photographed by Abbie for the project.
Abbie had made contact with her stage school and Sam was keen to put herself forward.
"My parents were really nervous about me doing it… protective parents… God knows what people are going to say," she recalled.
But Sam was determined to take part, wanting to demonstrate bigger people were also in musical theatre and her parents felt more at ease after meeting Abbie.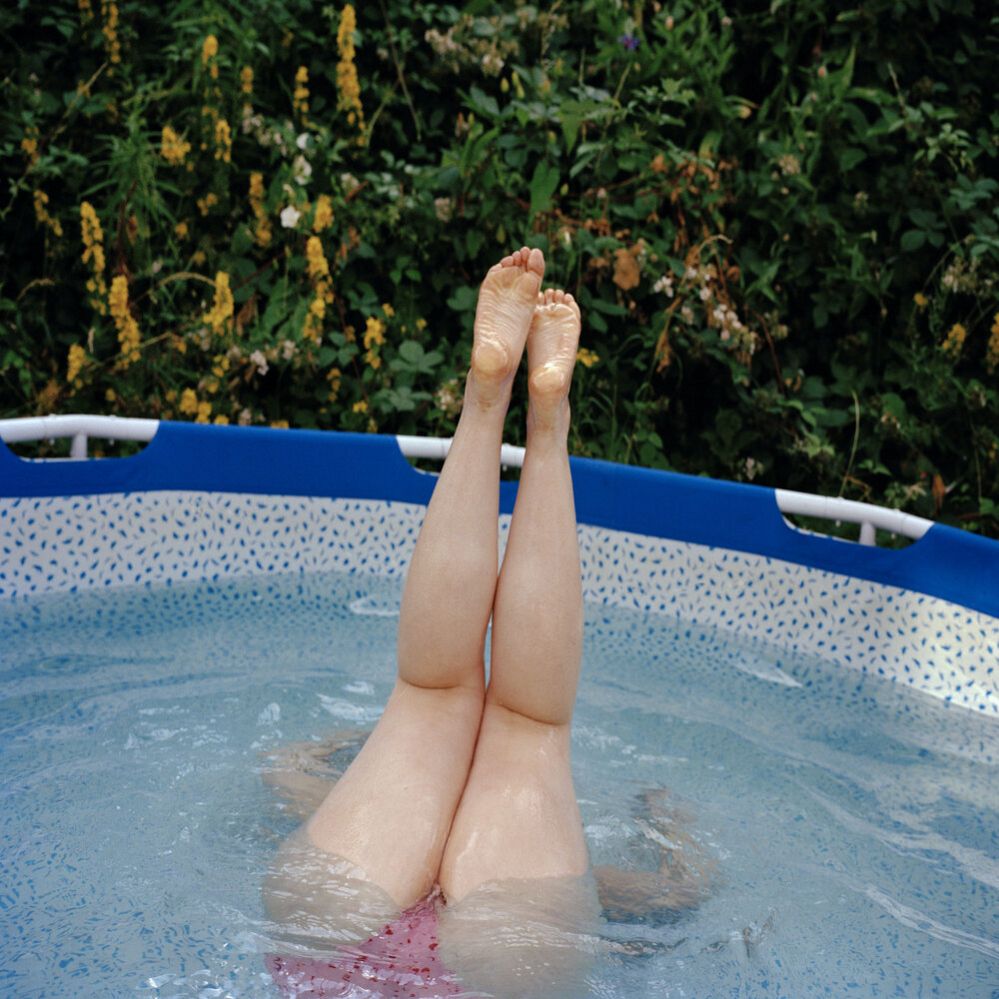 "When I first saw the photographs I didn't know what to think," said Sam.
"It wasn't me posing or doing anything to make myself look smaller, it was just me – and I'd never seen that before."
Sam is now 26 and living in Aberdare, Rhondda Cynon Taf.
Since the photos were taken she has been to drama school in London.
She said on several occasions she had been turned away from musical theatre auditions for being both smaller and bigger than casting directors had assumed from her head shots.
"I don't think people realise how much big people are subjected to," she said.
'It was a pinnacle moment for me'
She has returned to Wales, become physically fit but she said her weight remained an issue, making dating harder, attracting negative comments, mostly from men, and she still yo-yo diets constantly.
But she said the biggest change in her life had been her improved confidence – something she puts down to taking part in the project.
"It was a pinnacle moment to help me accept myself – I don't think I realised how much of an impact it would have on me – all entirely positive," she said.
"I'm a lot more open with myself and careful with myself…
"Not all of us want to be that shy person in the corner wearing clothes that are way too big and fade into the background."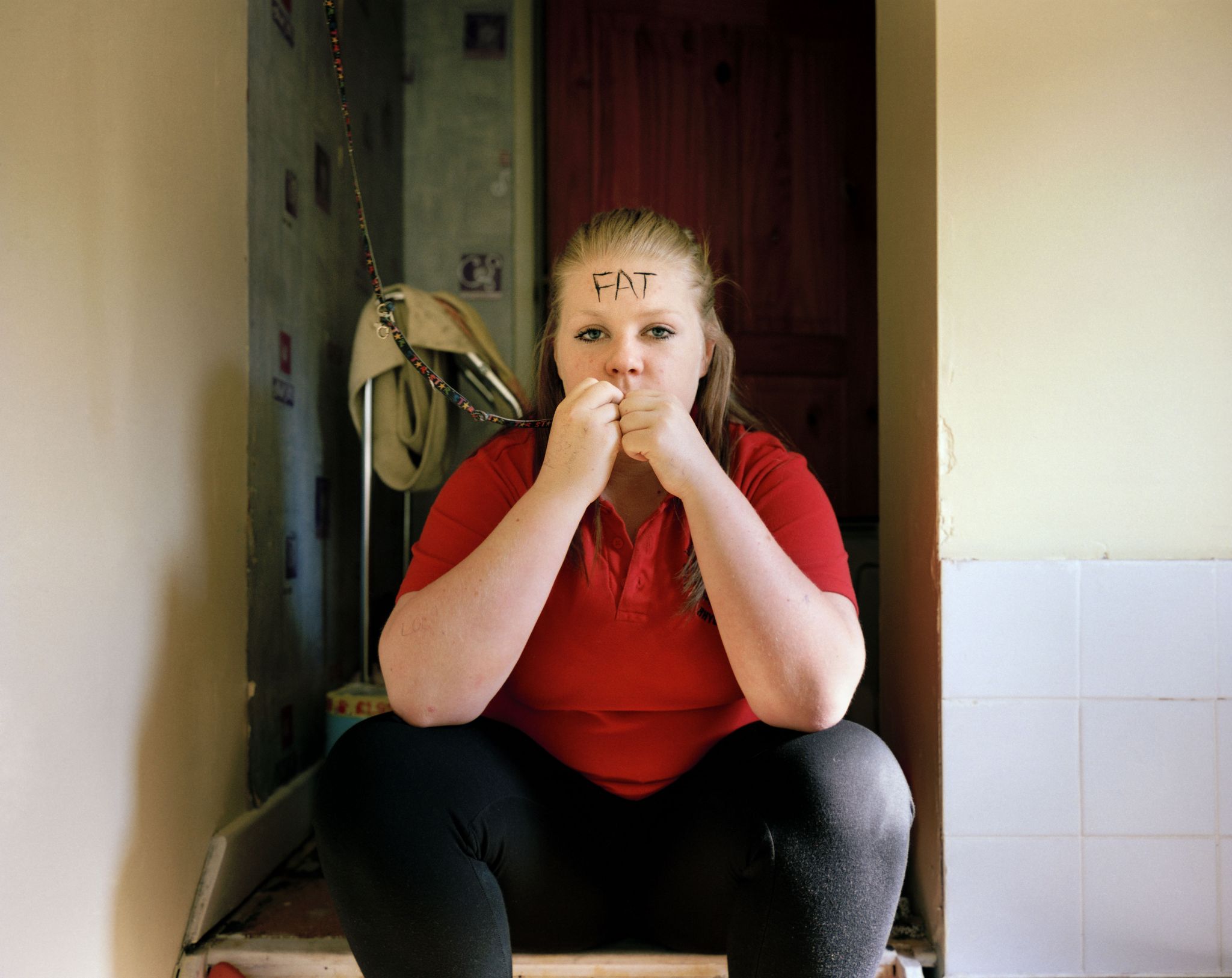 Cala, now 25, from Swansea, was first photographed by Abbie when she was 15.
She told Abbie: "I once fell asleep on the bus home from school and one of the boys wrote FAT on my forehead in permanent marker."
Abbie said her work was mostly observed but on this occasion she asked Cala if they could recreate the memory and she agreed.
She said when she was taking the picture, Cala said, "People in school told me it was me who caused the Japanese tsunami."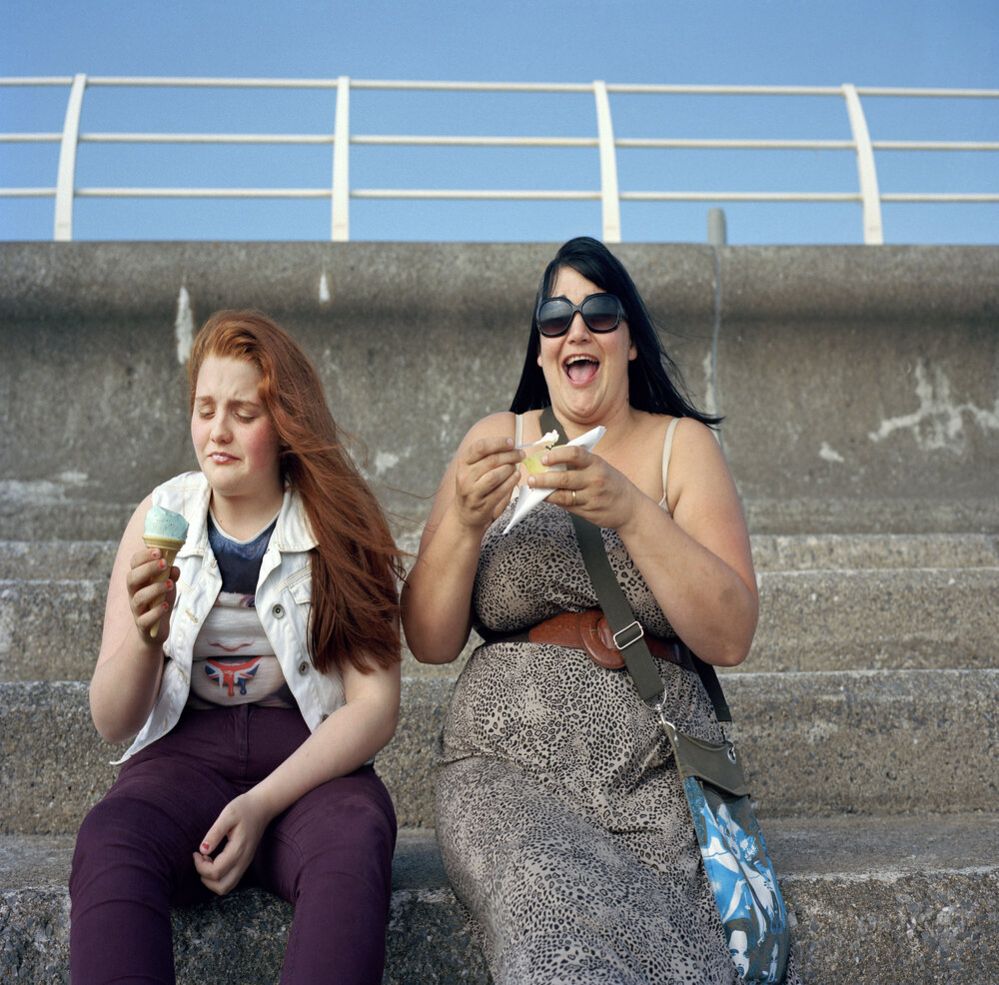 Another teenager in The Big O project is Dee, 21, who was 12 when she was first photographed by Abbie.
At the time Dee, from south Wales, told Abbie: "I feel nervous going anywhere because kids these days, even littler kids, can be quite harsh…
"I don't feel comfortable in myself, because I just feel like I'm too heavy."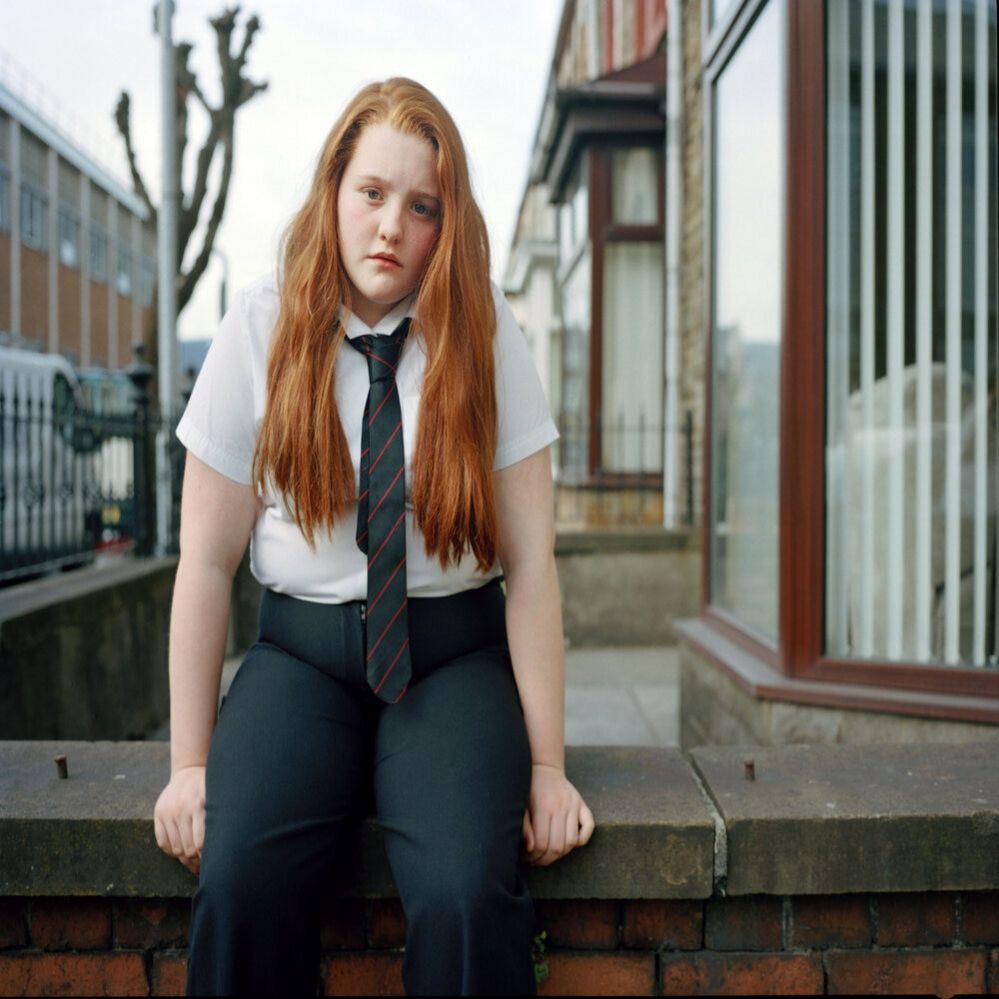 She said her family had been through some tough times over the years and she "just found myself eating a lot".
Now Abbie, who was previously a photographer for the Daily Telegraph, is working on a photo book that will be "an intimate photographic portrait of Shannon".
"This book is about Shannon who I've photographed consistently over 12 years," said Abbie.
"She's the one I've got the most intimate work with – she's given me no holds barred access to her life, so the image is are really powerful and really beautiful."
She is raising funds for the production of the book Kiss It! though a funding platform and hopes it will be published by GOST Books at the start of next year.
Shannon and Abbie have holidayed together and when Abbie visits Sheffield she stays with Shannon's friends and family.
"We're more friends than anything now," said Shannon.
"The past couple of times she's come up [to Sheffield] we've intended to take pictures and actually just ended up going out to lunch and just chatting and catching up."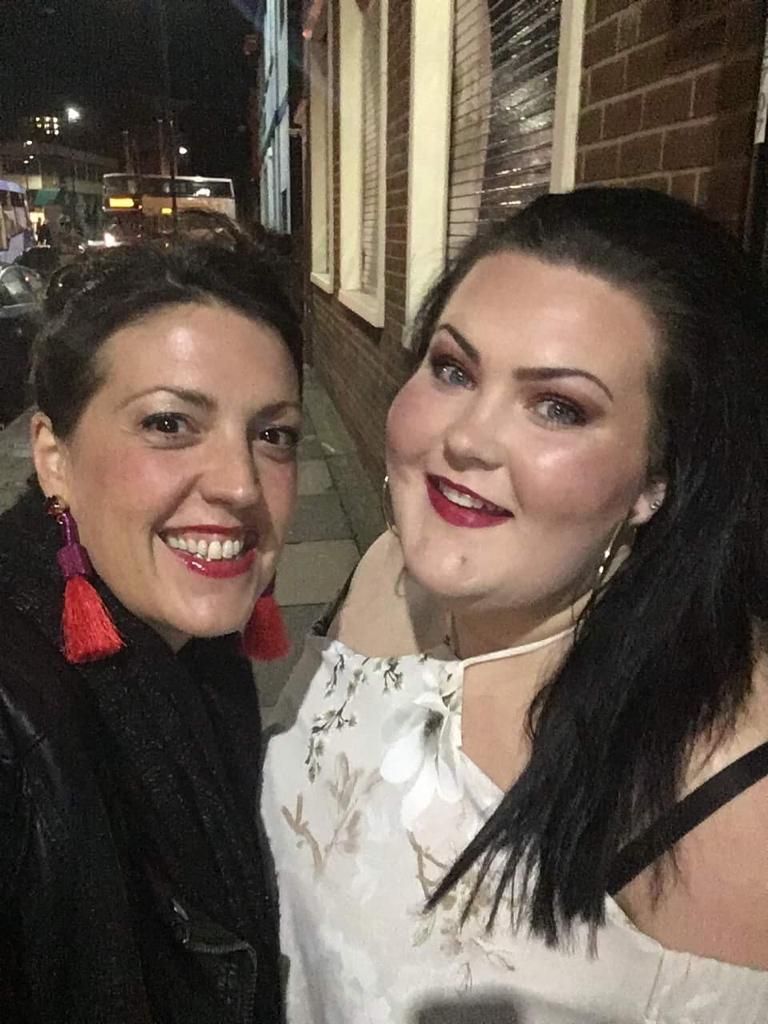 There may be a book on the way but 12 years on Abbie's self-funded project has not finished yet.
"I think I'll carry on photographing Shannon for a long time, if she has kids – it's quite an amazing document if she keeps on letting me," she said.
"Slow photography is what I call it, but that's enabled a really lovely relationship to build up and trust, and it's brought a real intimacy."
Abbie has nothing but admiration for the young people she has photographed.
"To stand up say 'I'll let a photographer into my life and I'll show them who I am, and I'll allow that to be in the public arena' – it's quite a courageous thing to do," she said.
"The thing about obesity is you're wearing it on your body for everybody else to see, you can't hide it."
If you are experiencing any issues raised in this story please visit BBC Action Line for how to get support and advice.