New Sentinel satellites to check the pulse of Earth
New Sentinel satellites to check the pulse of Earth
Yet more Sentinel satellites are to be built for the EU's Copernicus Earth observation network.
Contracts have been announced with industry to procure spacecraft that can provide information on a range of parameters – from the extent of Arctic sea-ice to the condition of soils in drought-hit regions of the world.
The new satellites are expected to launch towards the decade's end.
This depends, however, on sufficient further funding being identified.
Copernicus, with its Sentinel spacecraft, represents arguably the most ambitious EO programme in the world right now.
While a number of commercial concerns are launching larger numbers of satellites to map the Earth, none is investing in so wide a range of high-fidelity sensor types.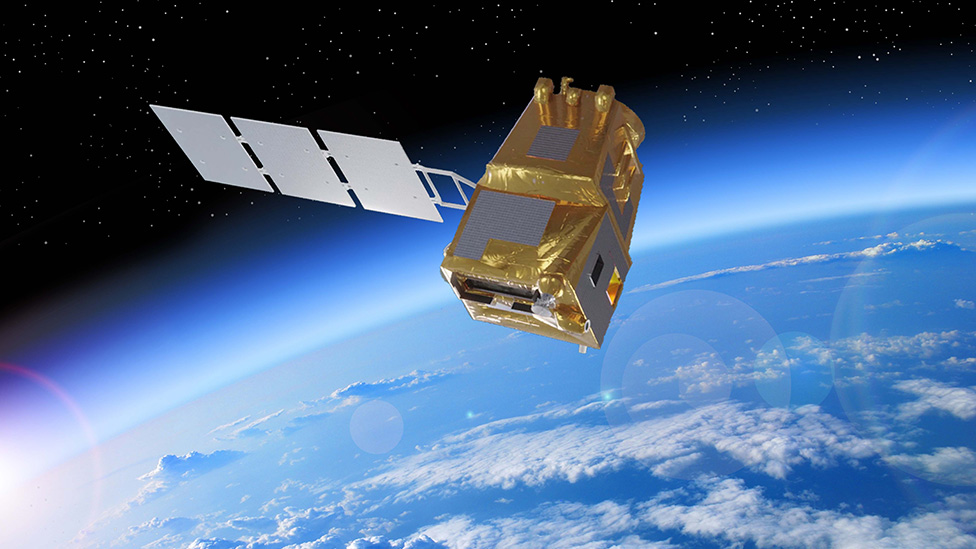 What's more, all the data from the Sentinels is free and open, including to users outside Europe.
The contracts announced by the European Space Agency (Esa) on Friday begin the development of three systems that, for the moment, carry only codenames:
CHIME (Copernicus Hyperspectral Imaging Mission for the Environment): A hyperspectral imager to return detailed information on the health of crops and other plants. The prime contractor is Thales Alenia Space (TAS) France. Total value of the programme is €455m, which would procure two satellite models.
LSTM (Land Surface Temperature Monitoring): A thermal infrared sensor to measure land-surface temperature. Again, useful in agriculture and to predict drought. The prime contractor is Airbus Spain. The total value of this programme is €380m; and, again, it would secure two satellite models.
CIMR (Copernicus Imaging Microwave Radiometer): A microwave radiometer to measure sea-surface temperature and salinity, and sea-ice concentration. The prime contractor is Thales Alenia Space Italy. Total value is €495m and, likewise, would secure two spacecraft.
Once Esa and the European Commission are satisfied the financing and the technical wherewithal is in place to fully implement these missions, they will be given a Sentinel designation – just as the six existing programmes have: Sentinel-1, -2, -3, -4, -5 and -6.