Native oysters reintroduced into Firth of Clyde
Oysters have been reintroduced to the Firth of Clyde as part of a restoration project to bring them back from the brink of extinction.
Some 1,300 native oysters have been suspended below pontoons in Largs Yacht Haven and Fairlie Quay Marina.
The native oyster (Ostrea edulis) is a marine bivalve mollusc found in Scotland mainly on the west and north coasts.
Populations have declined 95% since the 1800s.
The oysters have been impacted by pollution, climate change and shellfish harvesting.
This means the benefits that the native oyster provides to the ocean – including each oyster filtering 200 litres of water each day and acting as an important habitat for marine wildlife – have been lost.
Scientists hope they will reproduce in the Firth of Clyde and lead to millions of larvae being released into the sea in the months ahead.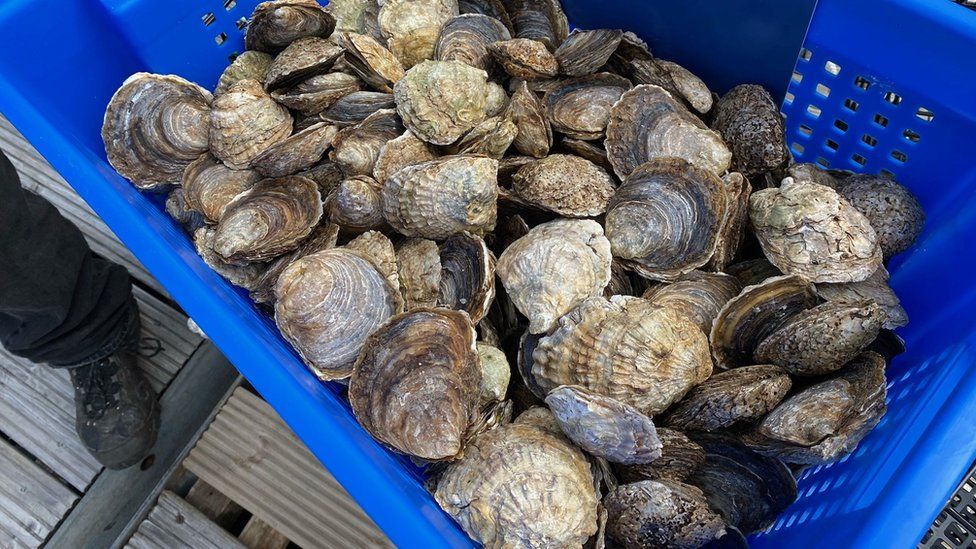 The 1,300 oysters are housed in nurseries, which create a micro-habitat where they can reproduce – much like a maternity ward to the next generation of oysters.
A total of 4,000 native oysters have been placed in the waters around Great Britain as part of the three-year Wild Oysters Project.
The others have been deployed into nurseries underneath marina pontoons in Tyne and Wear in England and in Conwy Bay in Wales.
'Superheroes of the sea'
The project is a partnership between the Zoological Society of London, Blue Marine Foundation (BLUE) and British Marine, with £1.8m funding from the Postcode Dream Trust.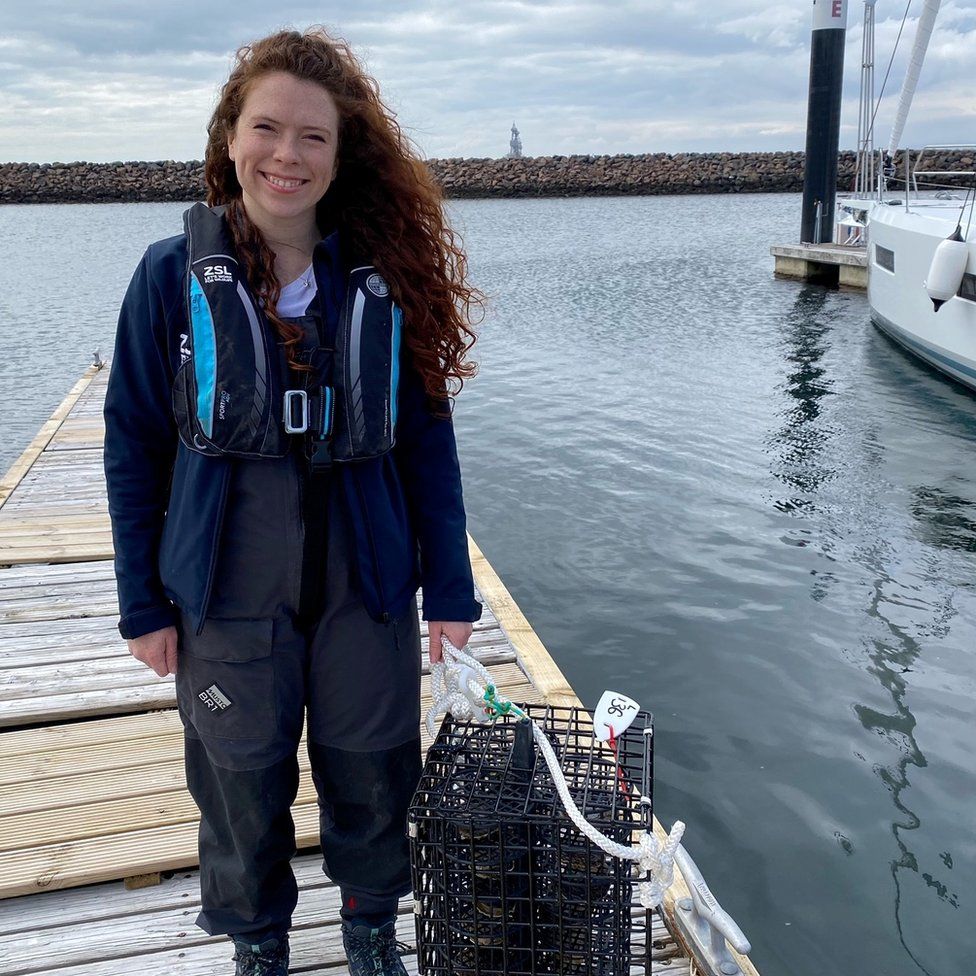 Celine Gamble, of the Zoological Society of London, said there was "just a handful" of known oyster populations left across the 4000 sq km sea area of the Clyde.
She told Radio Scotland: "Oysters are known as little superheroes of the sea.
"Although they're small in size, they're capable of making some huge changes in our marine environment."
Ms Gamble said the project would restore oyster reefs, and provide an "abundant and healthy eco system that can support other marine wildlife".