Morrisons: Shareholders approve £7bn takeover deal
Shareholders in the supermarket chain Morrisons have approved a multi-billion pound takeover offer from a US private equity group.
Clayton, Dubilier & Rice (CD&R) can now continue to take over the UK's fourth-largest supermarket group.
Morrisons said 99.2% of shareholders voted in favour of the £7bn ($9.7bn) deal.
The takeover had been the subject of fierce competition from two US-based investment groups.
The CD&R private equity group won the auction early in October with an offer of 287p per Morrisons ordinary share, against a rival bid from Fortress, for 286p per share.
CD&R's auction offer was slightly higher than the 285p-a-share offer that was recommended by Morrisons' board in August.
In July, Morrisons turned down an offer worth £5.5bn from CD&R, saying it significantly undervalued the business.
The takeover marks a return to the UK grocery sector for Sir Terry Leahy, the former chief executive of Tesco, who is a senior adviser to CD&R.
Morrisons chair Andrew Higginson said: "We thank shareholders for the strong support received at today's meetings.
"We remain confident that CD&R will be a responsible, thoughtful and careful owner of Morrisons and we will now move forward with the remaining steps in the acquisition process."
There has been speculation that Sir Terry could be appointed as chair of Morrisons.
On Tuesday, Sir Terry said: "We are very pleased to have received the approval of shareholders and are excited at the opportunity that lies ahead.
"The particular heritage, culture and operating model of Morrisons are key features of the company and we will be very mindful of these during our tenure as owners.
"We very much look forward to working with the Morrisons team, not just to preserve the company's many strengths – but to build on these, with innovation, capital and new technology – helping the business realise its full potential and delivering for all of its stakeholders."
The deal is expected to complete on 27 October.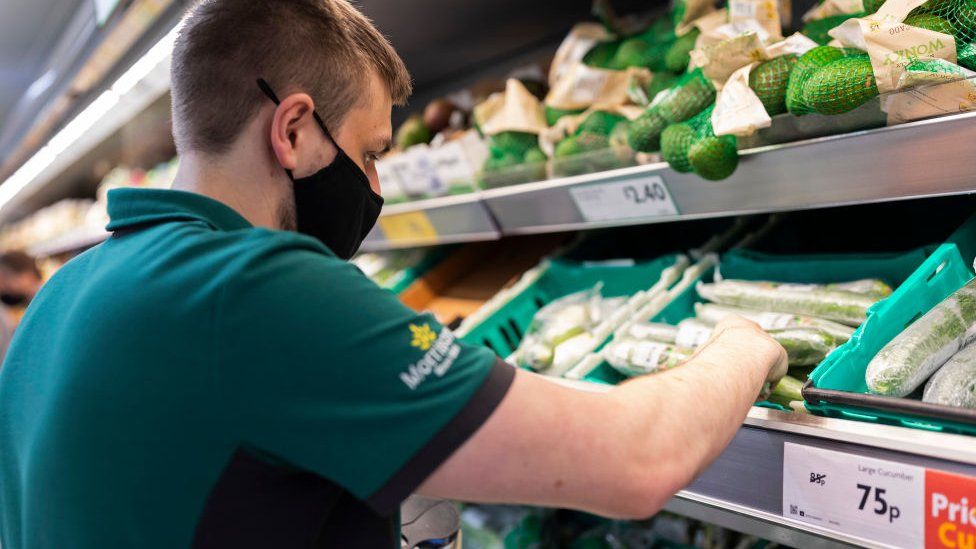 Pay dispute
Morrisons has been involved in a legal dispute over equal pay since 2019.
Last month Leeds Employment Tribunal found that Morrisons' shop floor workers, who are mostly female, could compare their pay with the supermarket's mostly male warehouse workers.
Shop floor staff are hoping to claim up to £100m in missed pay.
Law firms Leigh Day and Roscoe Reid have been representing about 2,300 Morrisons workers.
Emma Satyamurti, a Leigh Day partner, said the takeover deal shows that employees are the "backbone of the company and so it makes sense that the supermarket should invest in them".
"We hope the new owners feel the same and bring an end to the equal pay dispute by paying shop floor workers what they are worth."
Morrisons history
Morrisons was founded in Bradford in 1899 – where it still has its headquarters. The group has almost 500 shops and more than 110,000 staff.
The son of founder William Morrison's, the late Sir Ken Morrison, ran the business for 50 years.
Previously, CD&R said it recognised Morrisons' "history and culture, and considers that this strong heritage is core to Morrisons and its approach to grocery retailing".
The private equity firm said it would help Morrisons to build on its strengths, including its close relationships with suppliers and its property portfolio.
Morrisons chairman Andrew Higginson and chief operating officer Trevor Strain both previously worked with Sir Terry at Tesco.