Lebanon's General Security chief in US for talks on American hostages in Syria
Lebanon's General Security chief in US for talks on American hostages in Syria
Lebanon's General Security chief Abbas Ibrahim is in Washington for several issues related to US hostages in Syria, with reports suggesting he may have new information on journalist Austin Tice.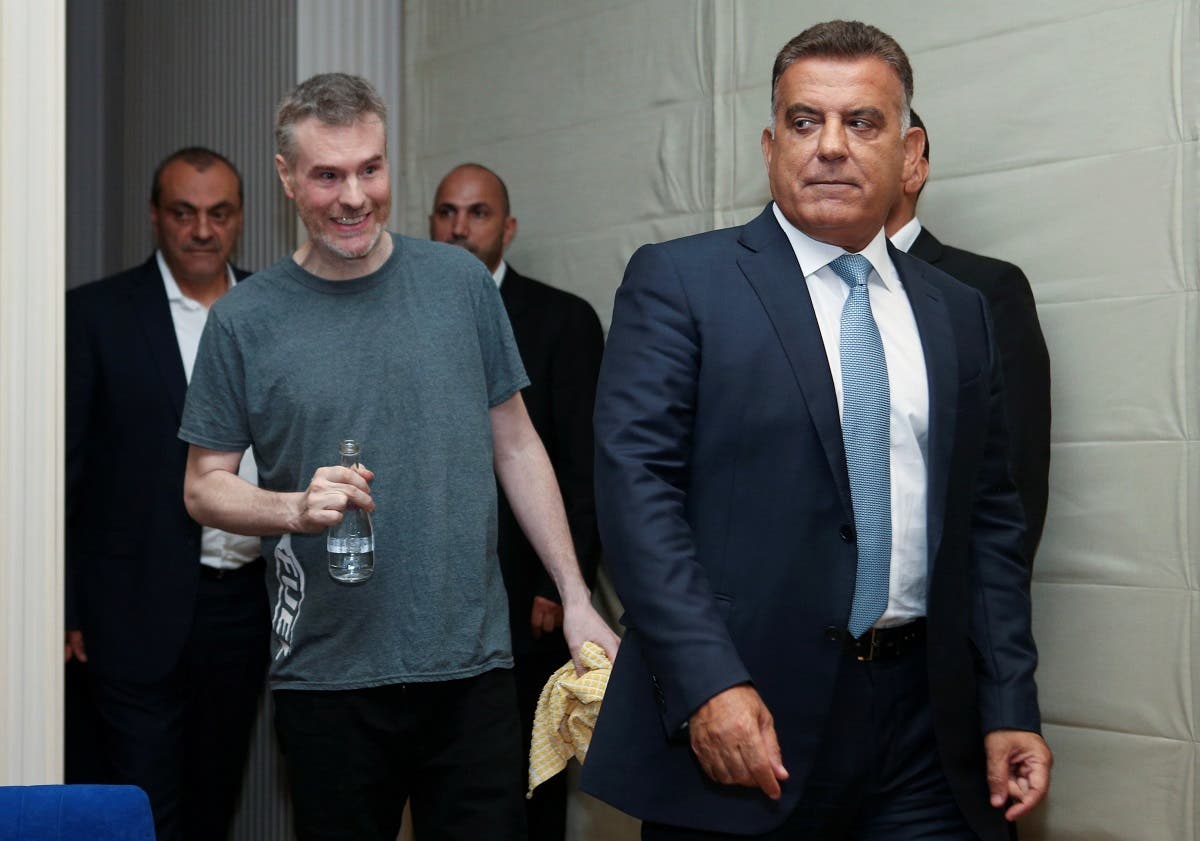 Canadian citizen, Kristian Lee Baxter, who was being held in Syria, walks next to Major General Abbas Ibrahim, Lebanon's internal security chief, after being released, in Beirut. (Reuters)
Ibrahim is no stranger to negotiations on hostages. He shuttled back and forth in 2019 between Beirut and Tehran to help facilitate the release of Nizar Zakka, a Lebanese citizen who is also a permanent US resident.
However, on Friday, Lebanese and Arab media reports suggested Ibrahim was also carrying new information to the US administration on Austin Tice, an American journalist who was captured in Syria in 2012.