Lebanon judge indicts PM, three ex-ministers over Beirut explosion
The Lebanese prosecutor probing last summer's port explosion in Beirut filed charges on Thursday against the caretaker prime minister and three former ministers, accusing them of negligence leading to the death of hundreds of people, Lebanon's official news agency said.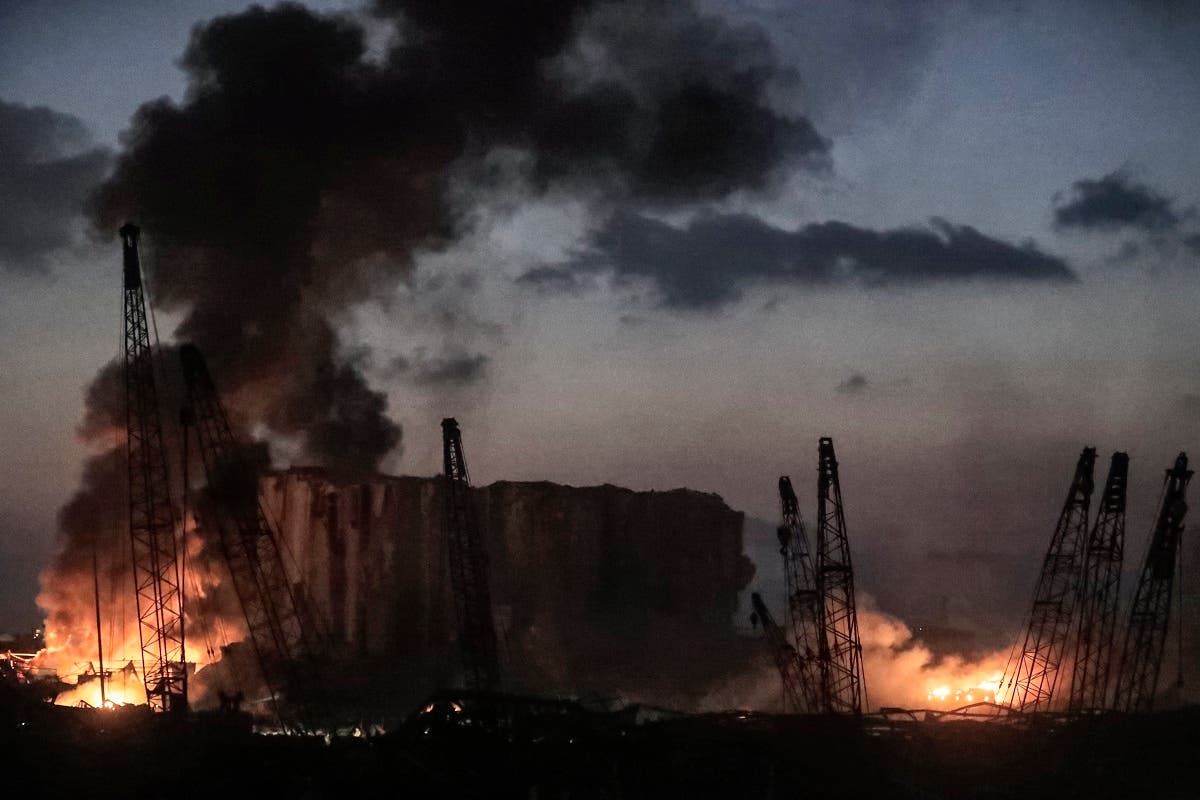 This picture taken on August 4, 2020 shows fires burning at the port of Lebanon's capital Beirut with its cranes in the aftermath of a massive explosion. (AFP)
Diab, a former professor at the American University of Beirut who became prime minister late last year, resigned a few days after the blast, which leveled the country's main port and destroyed large parts of the city. Diab has continued to function in caretaker capacity while efforts to form a new government has floundered amid political disputes.
In a statement issued by his office later Thursday, he said he is "surprised by this targeting that goes beyond the person to the position. Hassan Diab will not permit the position of the prime ministry to be targeted by anyone."