Kyiv attacked by new wave of Russian air raid, 15th air assault in May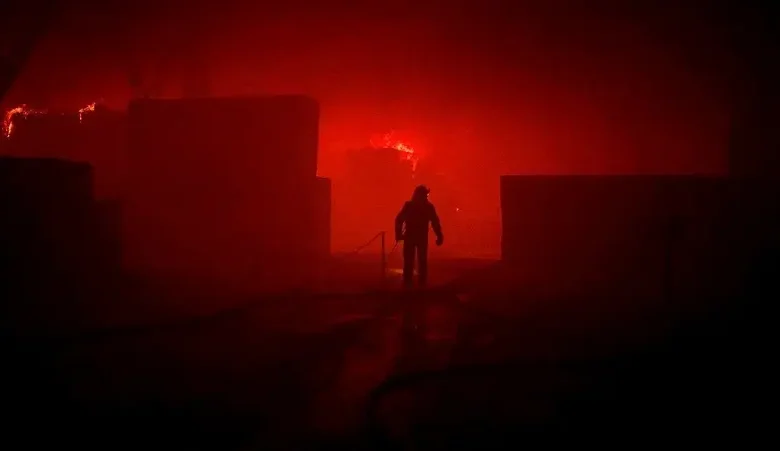 Russia launched a new wave of air attacks on Kyiv in early hours on Monday using drones and cruise missiles, with the military administration of the Ukrainian capital saying defense forces shot down more than 40 targets.
Ukraine's Air Force said that it shot down 29 out of 35 Russia-launched drones and 37 out of 40 cruise missiles overnight.
The Air Force also said on its Telegram channel that Russia targeted military facilities and critical infrastructure in its Monday attacks.
In what was Russia's 15th air assault on the city in May and second overnight attack in a row and of similar intensity, there were no major damages or casualties in Kyiv, officials said.
"Another difficult night for the capital," Kyiv Mayor Vitali Klitschko said on the Telegram messaging channel.
The attack follows the largest drone barrage launched on Kyiv the previous night, which killed one person and injured several. In Sunday's attack, 36 drones were downed over Kyiv.
In its Monday attack Russia used a combination of Iranian-made Shahed drones and cruise missiles, the city's military administration said.
"With these constant attacks, the enemy seeks to keep the civilian population in deep psychological tension," Serhiy Popko, head of the city's military administration said on the Telegram messaging channel.
There was no immediate comment from Moscow on the attacks. Reuters was not able to independently verify the reports on the scale of the attacks.
Reuters witnesses said they heard several loud blasts when the city and all of Ukraine were under air raid alerts in early Monday hours.
With a long-promised Ukrainian counteroffensive looming to recapture territory taken by Russia in the 15th months of the war, Moscow has intensified its attacks, targeting military infrastructure and supplies.
While Ukraine almost never publicly claims responsibility for attacks inside Russia, a series of strikes inside the country have targeted military, energy and transport infrastructure, with Moscow blaming Kyiv for the attacks.