Italy planning to extend coronavirus lockdown until May 3: Sources
Italy planning to extend coronavirus lockdown until May 3: Sources
The Italian government is planning to extend its lockdown to contain the country's COVID-19 outbreak until May 3, two trade union sources told Reuters on Thursday after meeting ministers.
The lockdown, closing most Italian businesses and preventing people leaving their homes for all but essential needs, has been in place since March 9 and was due to end on April 13.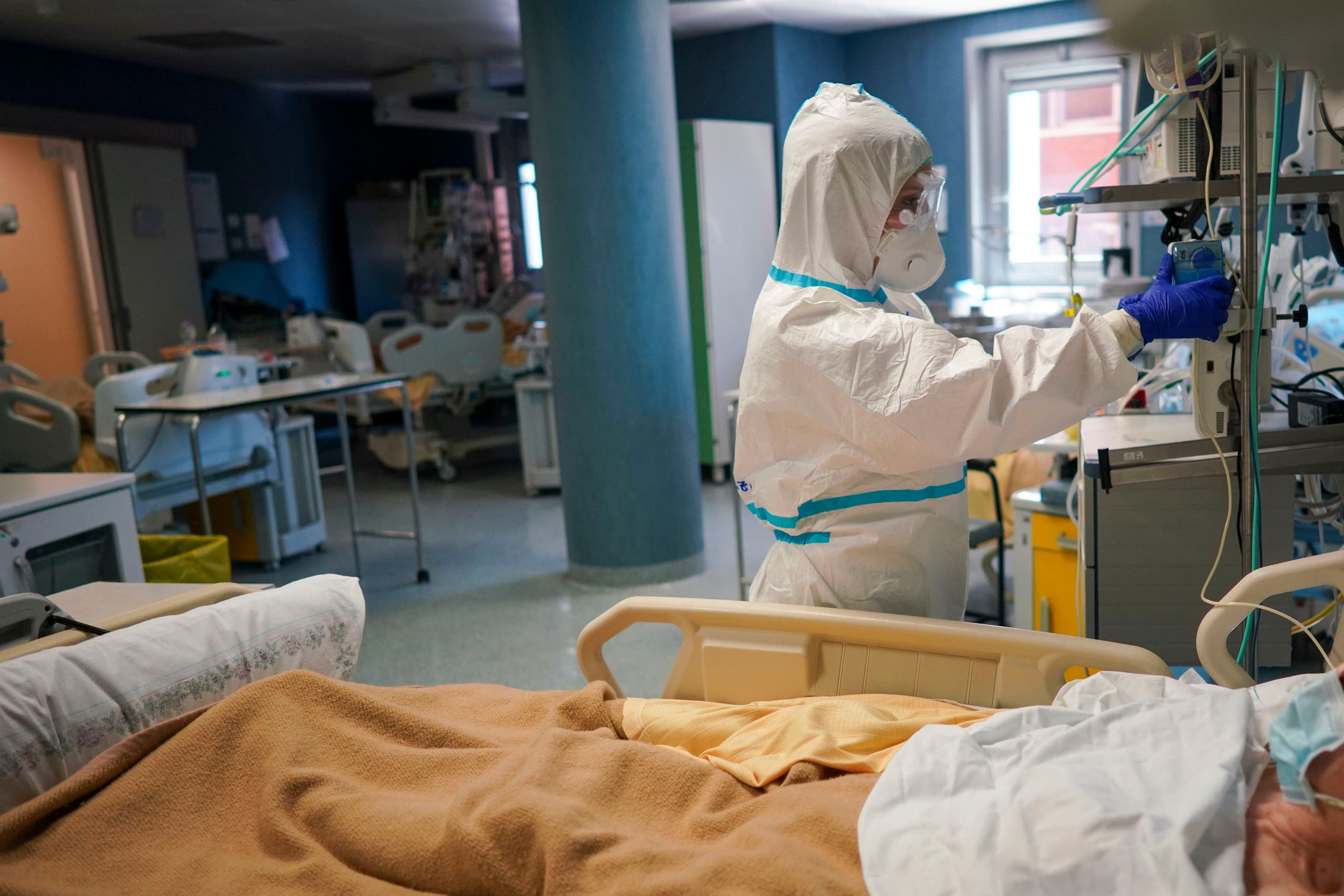 A medical staffer tends to a patient In the ICU unit of Rome's San Filippo Neri Hospital's Covid department on April 9, 2020. (AP)
Data from the Civil Protection Agency earlier on Thursday showed that deaths from the coronavirus and new infections both accelerated over the past 24 hours compared with the day before.