Iraq protests one year on: Demands, Iran's role, al-Kadhimi and the future
Iraq protests one year on: Demands, Iran's role, al-Kadhimi and the future
This month marks the one-year anniversary of the outbreak of protests in Iraq known as the "October Revolution."
What caused the Iraq protests?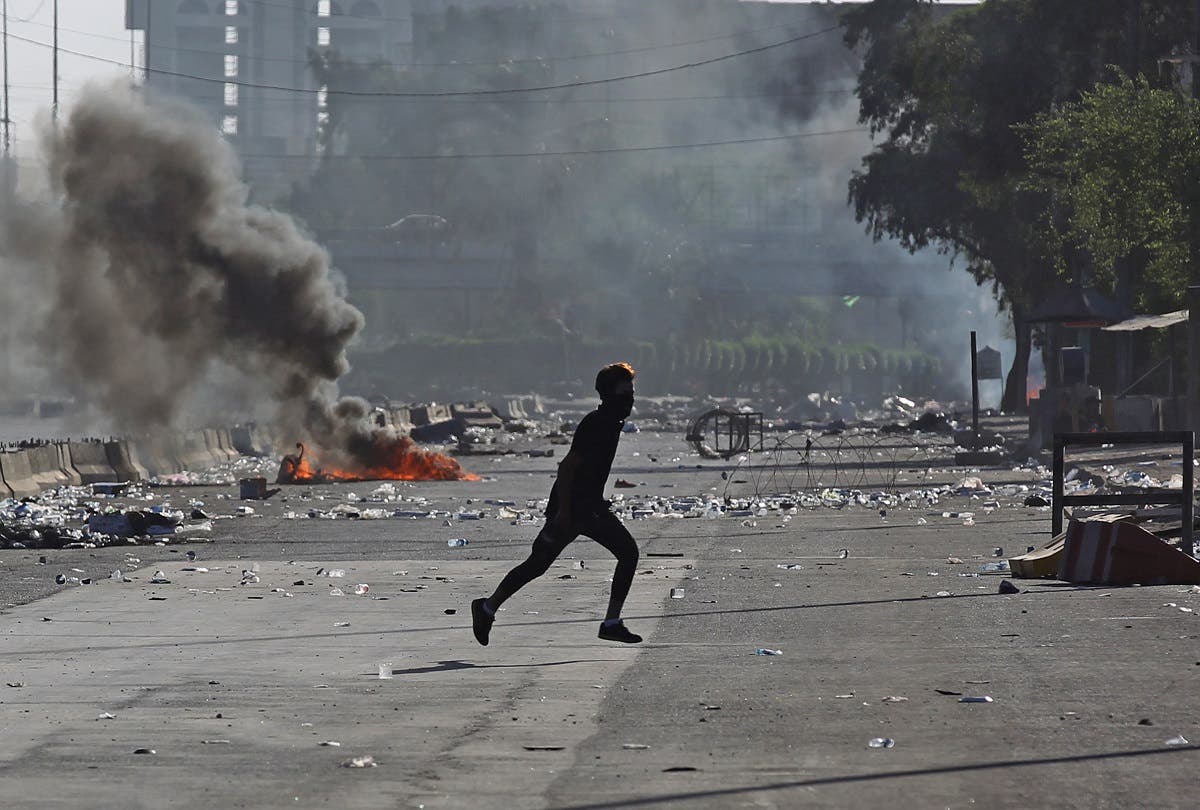 An Iraqi protester runs amidst clashes during a demonstration against state corruption, failing public services, and unemployment in the Iraqi capital Baghdad's central Khellani Square on October 4, 2019. (AFP)
What do Iraqi protesters want?
How did protests develop through the year?
Although COVID 19 has reduced the protesters' numbers, they still continue. On the anniversary of the Iraqi protests, fresh protests have erupted across Baghdad and southern cities. The protesters gave al-Kadhimi an ultimatum: he has until October 25 to prosecute the killers of the protesters otherwise another wave of protests might storm the green zone.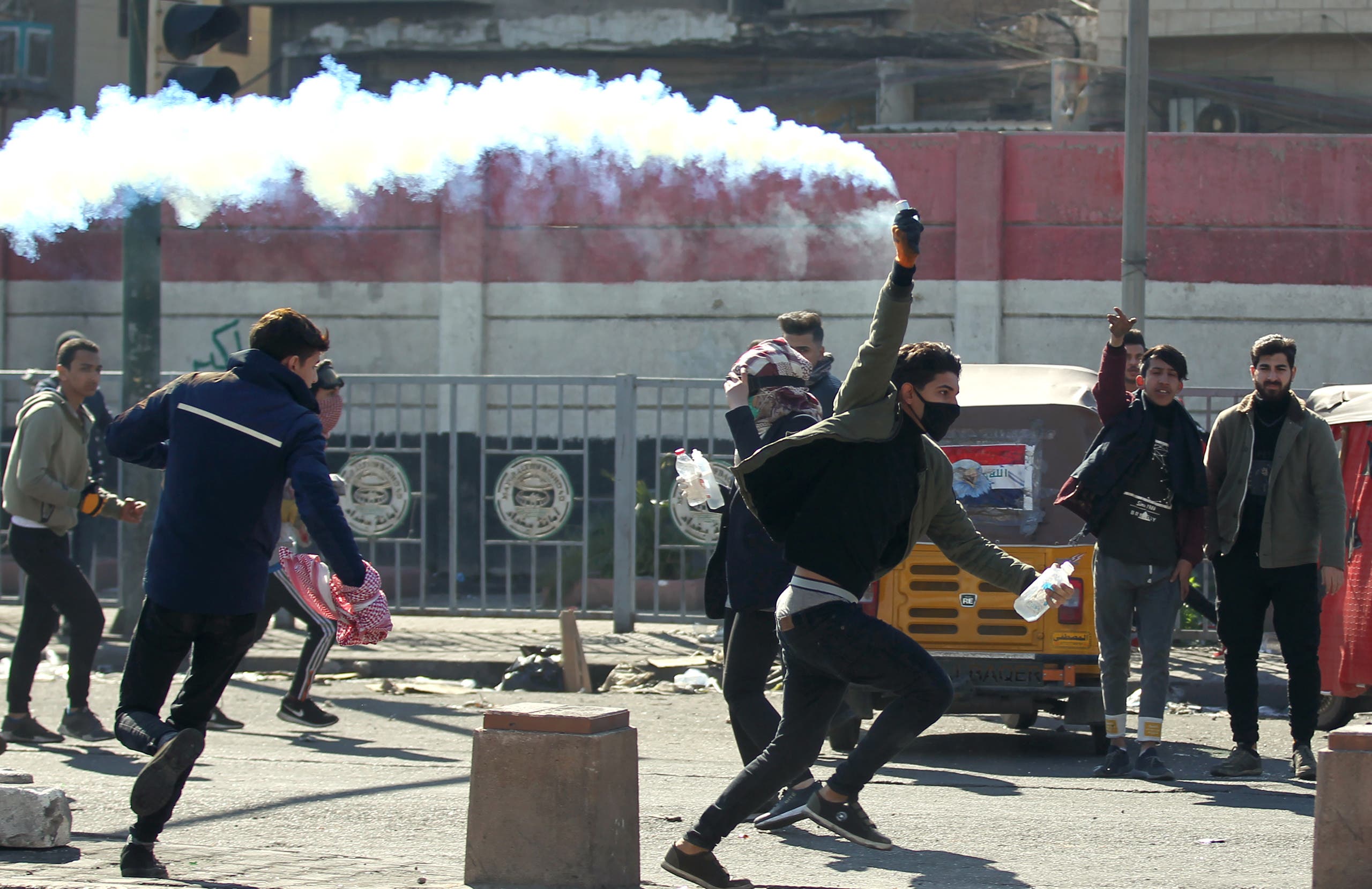 An Iraqi protester grabs a tear gas canister fired by riot police amid clashes following an anti-government demonstration in Al-Khilani Square in Baghdad on January 26, 2020.
What is the role of Iran and Iran-backed militias?
How has Prime Minister Mustafa al-Kadhimi responded to the protests?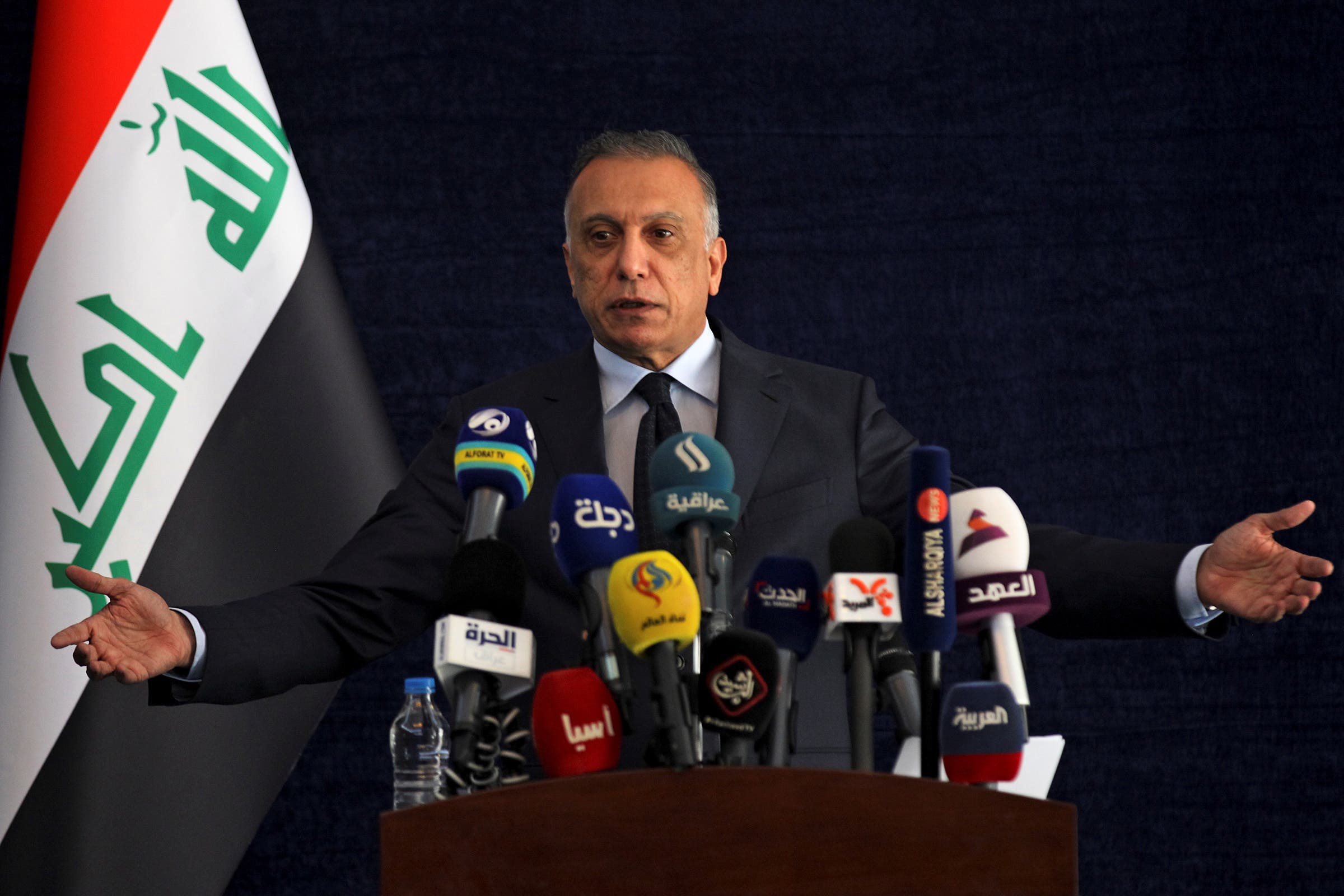 Iraqi Prime Minister Mustafa Al-Kadhimi speaks during a news conference in Basra, Iraq, July 15, 2020. (Reuters)
Where next?
The protests will likely only disperse if the political system is fundamentally reformed, the militias are prosecuted for their actions, corruption is rooted out, and public services are provided, with equal job opportunities for youths that are not reliant on the state or oil sector.