India's Supreme Court says 2016 demonetisation decision was legal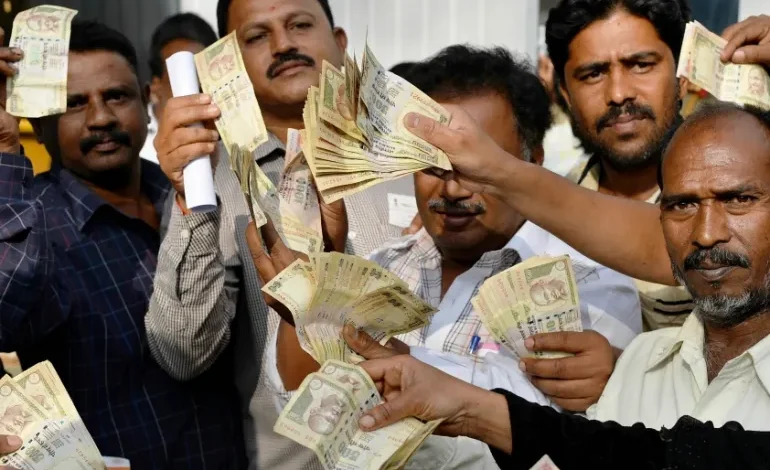 The Supreme Court of India has upheld the legality of the government's decision in 2016 to demonetise 86 percent of the country's cash in circulation, saying the decision was taken in consultation with the central bank and followed due process.
A five-judge bench of the country's top court passed the verdict on Monday by a majority on a batch of petitions questioning the move. One out of the five judges wrote a dissenting opinion.
"The … notification dated 8th November 2016 does not suffer from any flaws in the decision-making process," Justice BR Gavai, one of the four judges who agreed on the decision, said in a written opinion.
Justice BV Nagarathna, however, gave a dissenting judgment, calling the decision "unlawful" and "an exercise of power, contrary to law." She said the currency ban could have been carried out through an act of parliament, not by the government.
The petitioners included lawyers, a political party, cooperative banks and individuals.
India's former Finance Minister P Chidambaram was among the lawyers who argued against the note ban measure.
In a surprise TV announcement in November 2016, Prime Minister Narendra Modi led the shock move to outlaw all 500-rupee and 1,000-rupee notes – 86 percent of the cash in circulation – to target undeclared "black money" and fight corruption.
But the move, widely known as demonetisation, badly hurt India's cash-dependent economy. It caused losses for small businesses and manufacturers, bringing on an economic slump and months of financial chaos for ordinary, cash-dependent Indians.
Hundreds of thousands of people lined up outside banks and ATMs for days to exchange their cash savings for legal tender as cash ran dry. The government eventually released new currency notes worth 500 and 2,000 rupees.
According to the Centre for Monitoring the Indian Economy, a Mumbai-based research firm, India lost 3.5 million jobs in the year following demonetisation.
The economy took another blow in 2017 when the government replaced a complex system of cascading federal and state taxes with a single Goods and Services Tax (GST). Many small businesses – the backbone of much of India's economy – were unable to comply with the new law and shut down.
Despite the chaos caused, many people supported demonetisation after Modi framed the decision as a fight for the poor against the corrupt rich.
Some of the petitioners had argued that the recommendation to ban or declare any series of banknotes invalid should have come from the Reserve Bank of India, the central bank, and not from the government.
India's main opposition Congress party said the top court decision said nothing about the impact of demonetisation, which the party called "a singularly disastrous move".
"The majority Supreme Court verdict deals with the limited issue of the process of decision-making, not with its outcomes," party spokesman Jairam Ramesh said in a statement.