House of Gucci: How Lady Gaga took personal trauma into film role
Lady Gaga has said she drew from her experience of being abused in her teens when filming the House of Gucci movie.
The new film tells the story of love, betrayal and ultimately murder within the famous Italian fashion family.
The singer and actress plays Patrizia Reggiani, who served 18 years in jail for hiring a hitman to kill her former husband and label boss Maurizio Gucci.
"I used all of these memories, all of these traumas, all of these moments in my life," Lady Gaga told BBC News.
This summer, the star revealed she suffered a breakdown as a result of a sexual assault that left her pregnant more than 15 years ago.
She said she believes Reggiani's crime was the act of a woman who was "pushed over the edge".
Asked how her own personal experiences helped inform her character, she told BBC entertainment correspondent Lizo Mzimba: "The poison of experiencing a man's world all the time as a woman being in the music industry, I would say.
"Less of the hustle as part of her character, but more of being assaulted when I was 19 by a music producer, feeling endlessly controlled by men as I continued my career and tried to find my own voice and be in my own empowerment – not power, but empowerment, as a woman.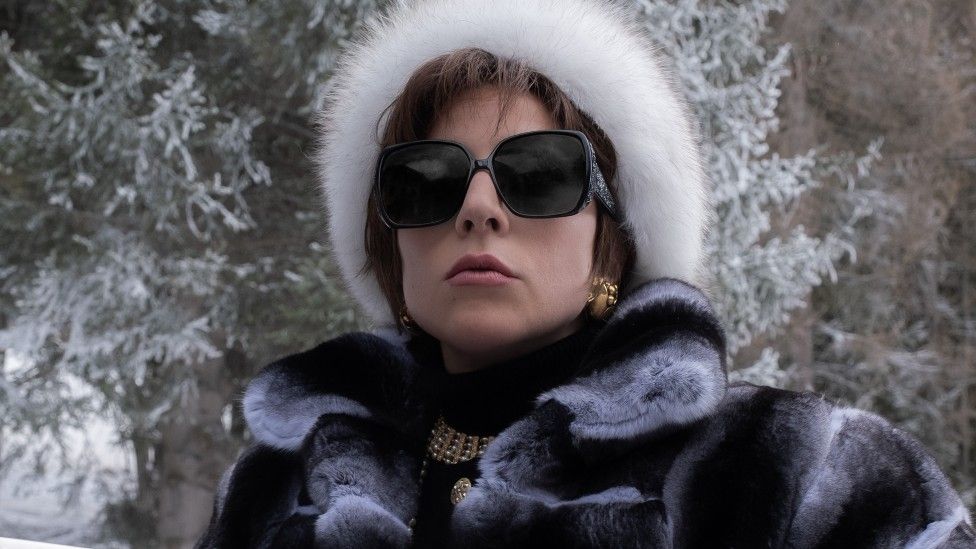 "I took from every trigger point that I could find, and I allowed myself to experience – I could cry talking about it – survival mode all the time.
"So it was very painful on set because I was constantly working using sense memory."
She added: "I've been very open about having post traumatic stress disorder, and I have complex PTSD. So that's not a single incident PTSD, it's multiple incidents.
"I used all of them at different times in different moments in the script."
'An exorcism'
Her "amazing" director Ridley Scott checked in on her mental health regularly because he could see she was willingly "traumatising" herself with her performance, she said.
"Reliving your trauma for a character is maybe not the healthiest thing," she admitted. "But I'm a romantic. I have a romance with the script, a romance with my character, a romance with the cast.
"It was, I think, in a way therapeutic, in the way that… what he called it was an exorcism. I relived all of this to play her, so that it would matter."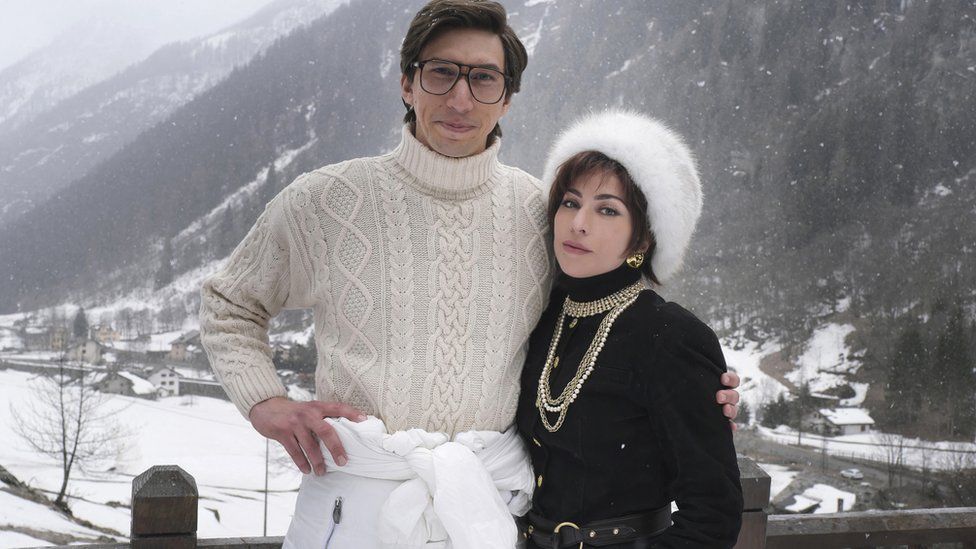 The film is based on the 2001 book The House of Gucci: A Sensational Story of Murder, Madness, Glamour and Greed by Sara Gay Forden.
It also stars Adam Driver as Maurizio Gucci, as well as Jared Leto, Jeremy Irons, Salma Hayek and Al Pacino.
After finding fame with hit songs like Bad Romance and Poker Face, Lady Gaga was nominated for best actress at the Oscars and the Baftas for her last major film role, opposite Bradley Cooper in A Star is Born.
'Black widow'
In an interview earlier this year, Reggiani herself gave Gaga – who also channelled her own proud Italian ancestry for the role – the thumbs up, describing her as a genius. However she later said she was "annoyed" that the actress had not contacted her to meet her, out of "respect".
The producers later said they didn't want the pair to meet as they were "aware of not wanting to endorse or support the awful crime".
Lady Gaga told the BBC she thought Reggiani resorted to hiring a hitman because she was "just too hurt and she was pushed over the edge" and "there's simply no other answer for why she would have her husband murdered".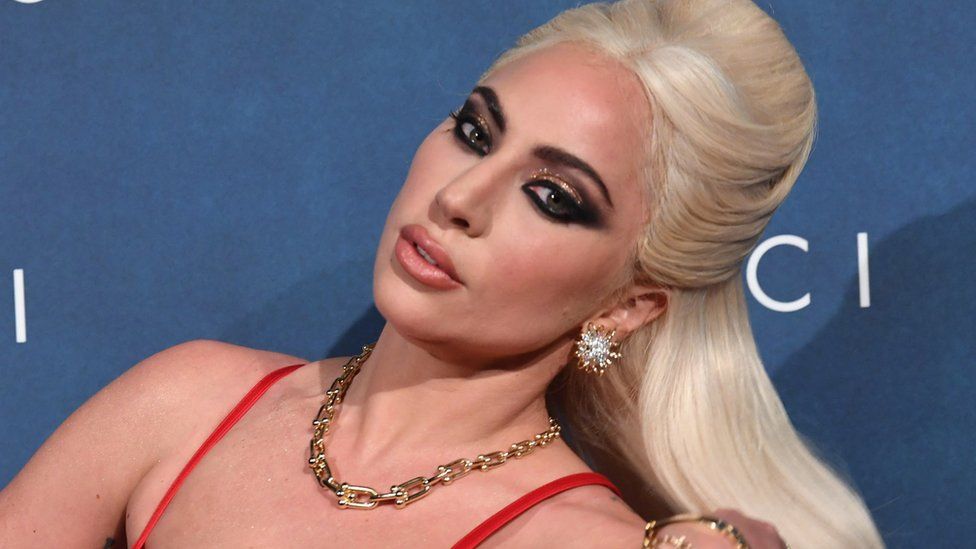 The actress said: "What I found very fascinating about her was that everybody was saying she was a gold digger, the gold digging black widow.
"What I felt about her was that she was trying to get ahead in life, she was trying to matter, she was trying to make something of herself.
"So in playing her, I bled humanity into this character in every cell of my being. What does it feel like to just wake up every day and feel less than everything around you?
"She's never as shiny as the Guccis, she never quite fits in, she's always a little embarrassing. And once once that embarrassment starts to add, that mirror turns around on her and she sees it, she starts to unravel."