Hong Kong crypto mogul aims to raise $1 bln for Web3, metaverse investment fund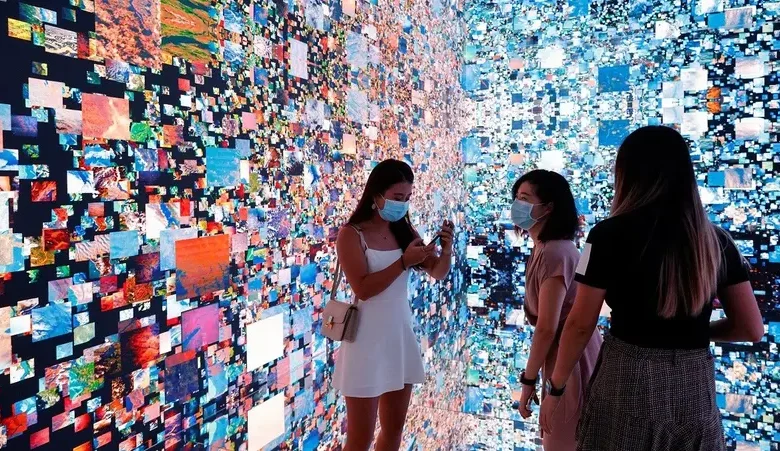 Animoca Brands Corp. is looking to raise about $1 billion this quarter for its new Web3 and metaverse investment fund, sharply scaling back its ambitions during the current crypto industry meltdown.
Animoca Capital is in talks with potential investors and would use the money to support blockchain and metaverse startups, co-founder Yat Siu, who is also the chairman of Animoca Brands, said in a Twitter Spaces chat with Bloomberg in Hong Kong on Thursday.
The collapse of the FTX exchange in early November upended the crypto world, triggering bankruptcies and shutdowns among various industry players. Around a dozen of Animoca's portfolio firms were severely affected by the event, beyond the broader market downturn, Siu said. They included NFT spaceship seller Star Atlas, which had much of its treasury sitting on Sam Bankman-Fried's now-defunct trading platform.
For Animoca Capital, "Q1 is the goal and then let's see what happens," Siu said. "It is fair to say it's a challenging market. But we have quite a bit of interest." He added that a shaky market could mean eventually raising slightly lower than the targeted amount.
In November, the Animoca chief said in a Nikkei interview that the company is planning to raise up to $2 billion for the new fund, which will be set up in conjunction with former Morgan Stanley exec Homer Sun.
The effects of that FTX chill and the global economic slowdown have made fundraising harder, but Siu remains optimistic that capital and interest in crypto remain. A number of subsidiaries of Sequoia-backed Animoca have raised money even through the FTX cycle, Siu said, without revealing names or valuations.
Animoca Brands, which has stakes in more than 380 firms, isn't planning any further fundraising for itself after accepting Temasek's investment in September, Siu said. Its focus is on developing an ecosystem of complementary crypto firms building the so-called Web3 — a loosely-defined next iteration of the web with fewer intermediaries and more direct interaction between users and service and content providers.
The market turbulence has hit Animoca's revenues because of the slump in digital asset prices, Siu said. "Because our revenues are based on tokens, the overall revenue in fiat terms will also be affected."
Online markets for digital tokens crashed in 2022, led by tightening global liquidity, the collapse of the Terra ecosystem and most recently the failure of Bankman-Fried's FTX and Alameda Research. The largest cryptocurrency, Bitcoin, sank more than 61 percent over the last year while the second-ranked Ether is down nearly 65 percent.