Gorleston Banksy: Artwork covered up over girl's death to be moved
A Banksy mural featuring two children on an inflatable dinghy which was covered up amid "sensitivity" regarding a girl's death nearby is to re-homed.
Ava-May Littleboy died when the inflatable trampoline she was on burst on Gorleston beach, Norfolk, in 2018.
The street artist's piece appeared in August 2021 close to where it happened, leading to Great Yarmouth Borough Council covering it up.
The council said it will be moved to Great Yarmouth's Time and Tide Museum.
The authority's leader Carl Smith said "local circumstances" would not have been known to Banksy.
The mural was one of a number of paintings appearing as part of the reclusive artists's Great British Spraycation project, which saw a number of pieces appear on the east coast of England.
Three-year-old Ava-May, from Lower Somersham in Suffolk, died of a head injury after being thrown from the inflatable.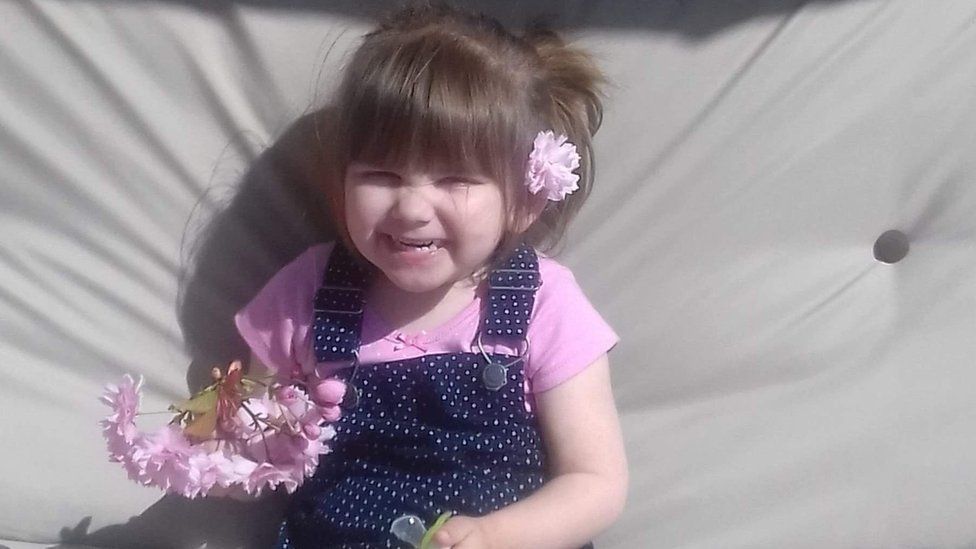 After the mural was covered up her father Nathan Rowe said he "appreciated" the council's action and was sure Banksy had "the best of intentions".
The council said the artwork will be removed from its current Gorleston Yacht Pond location and treated by specialist restorers before being moved to the museum's reception area.
Work on removing the painting is expected to take around three days.
Council leader Mr Smith said: "We thank Banksy for all the wonderful art work that he gifted the borough.
"While a lot of his work is designed for a specific location, in this case the local circumstances would not have been known to him.
"We have worked with the family concerned, and they support the decision to find a new, less sensitive, location for the work."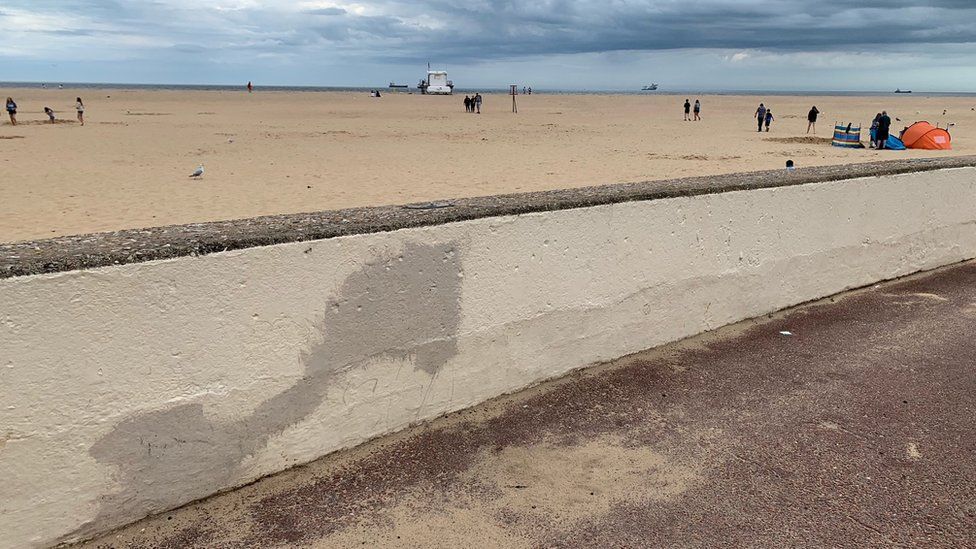 Great Yarmouth area museums committee chairman Geoff Freeman said Banksy's visit to the area had been "a big event in the recent history of Great Yarmouth so it is great to be able to incorporate it within our exhibits".
The borough council is continuing to explore options for a permanent home for the mural.