GCC welcomes Sudan peace deal in statement
GCC welcomes Sudan peace deal in statement
The Gulf Cooperation Council (GCC) welcomed the recent peace agreement signed between the Transitional Government of Sudan and five armed rebel movements on Tuesday.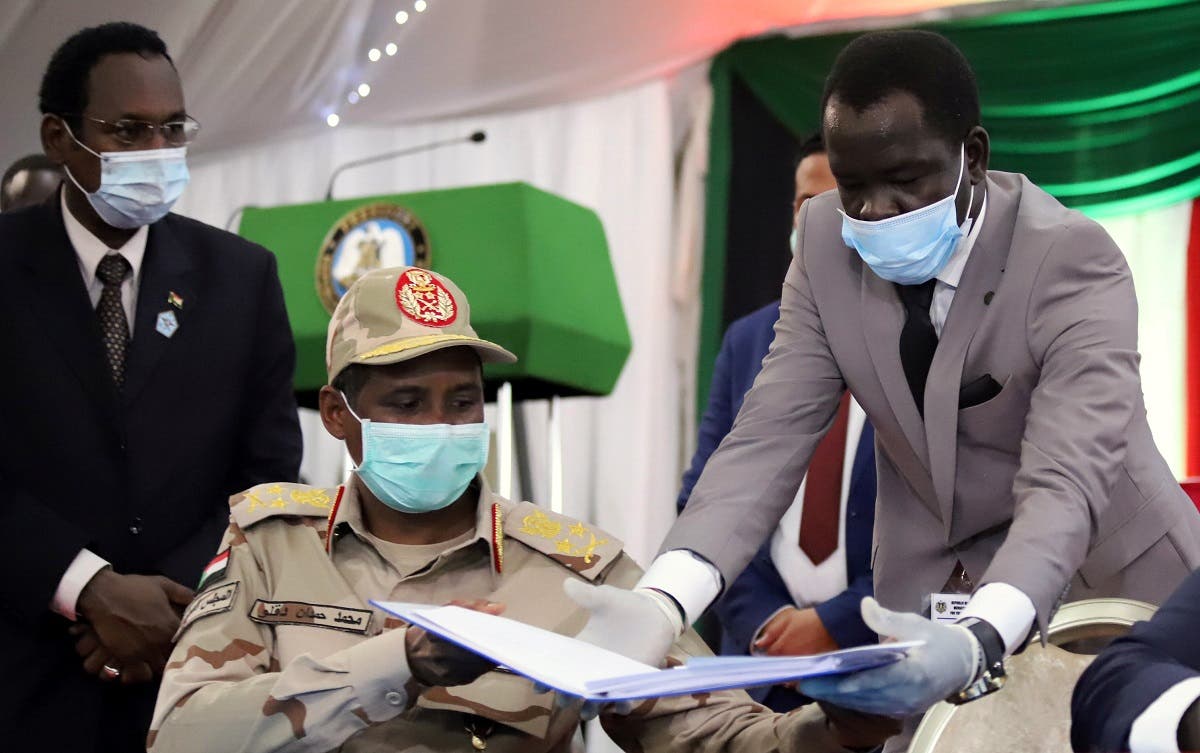 Lieutenant General Mohamed Hamdan Dagalo, deputy head of the military council and head of the RSF, reveives a peace agreement to sign between Sudan's power-sharing government and five key rebel groups. (Reuters)
Sudan peace deal
"The main challenge facing us now is the implementation of the peace agreement, and finding donations to do that," Jibril Ibrahim, leader of Darfur's Justice and Equality Movement (JEM), said after he and the other rebel leaders signed the agreement.
Corruption and brutal state repression meant Sudan, a nation of 42 million people, has been riven by regional conflicts for decades. The crisis intensified after its oil-rich south became independent in 2011, beginning a slow economic decline that fueled the protests which pushed Bashir from power last year.