Father of dead Iranian protester calls on global community to keep sanctions on Iran
Father of dead Iranian protester calls on global community to keep sanctions on Iran
The outspoken father of a protester killed by security forces during Iran's anti-government protests last November has called on the international community to not lift sanctions against the Iranian regime and instead send aid to Iranians directly amid the coronavirus pandemic.
He is the father of Pouya Bakhtiyari, young Iranian mercilessly killed by the Revolutionary Guards during #IranProtests of November 2019.

He asked me to relay this video to Persian-speaking & international news outlets.

He has a few words on sanctions on the Islamic Republic.
Iranian authorities arrested and later released several members of the Bakhtiari family, including Manouchehr Bakhtiari, last December after they insisted on commemorating their dead son.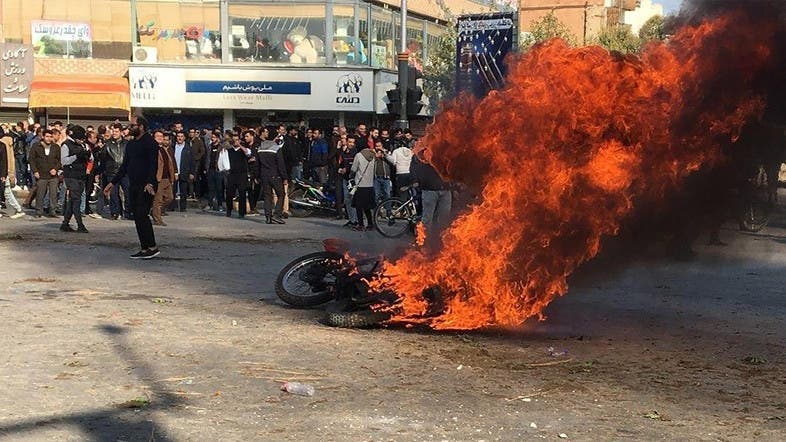 Protests triggered by fuel rationing and price hikes continue on in Iran despite a nationwide internet blackout. (File photo: AFP)