Fast fashion: European Union reveals fast fashion crackdown
Clothes, furniture and smartphones sold in Europe must be longer-lasting and easier to repair under new rules proposed by the European Union.
The strategy, launched on Wednesday, targets products at every stage of use, including design, repair and recycling.
The initiative aims to boost the market for sustainably made textiles.
It also says it will crack down on companies misleading consumers with false environmental claims, or greenwashing.
Manufacturers will have to ensure their clothes are eco-friendly and hard-wearing.
And consumers will be given more information on how to reuse, repair and recycle their clothes.
Iona Popescu of environmental NGO, the Environmental Coalition on Standards, said the rules were designed to bring in longer-lasting products that could be used multiple times rather than worn a few times then thrown away.
"The Commission seeks to put a halt on fast fashion by introducing rules on textiles to be used in the European market," she said.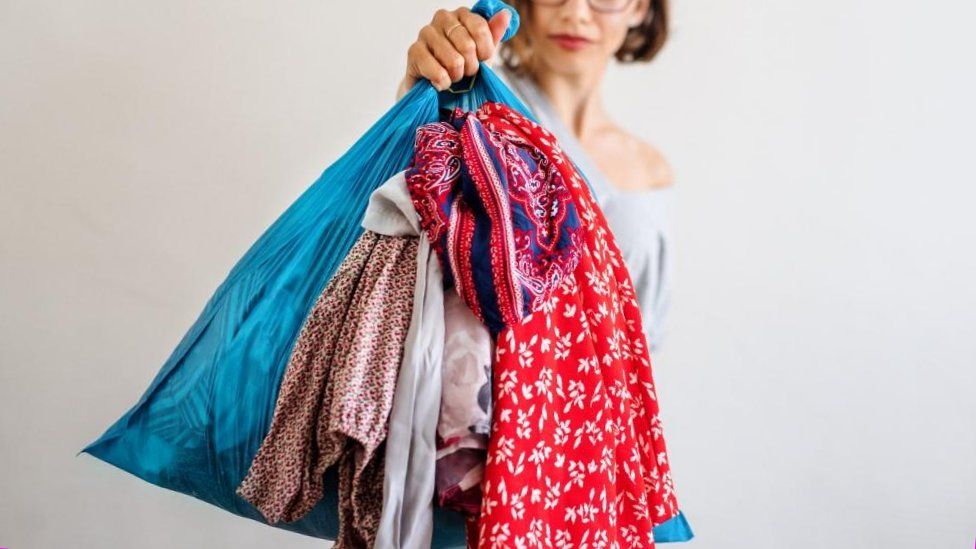 It's estimated that less than 1% of all clothing worldwide is recycled.
According to the European Environment Agency, clothes use in Europe has on average the fourth highest impact on the environment and climate, exceeded only by food, housing and transport.
For every person in the EU, textile consumption requires nine cubic metres of water, 400 square metres of land, 391kg of raw materials, and causes a carbon footprint of about 270kg.
In the UK, politicians have called on the government to change the law to require fashion retailers to comply with environmental standards.
The government rejected most of the Environmental Audit Committee's recommendations in 2019, including making clothes producers pay for better clothing collection and recycling, but has made textile waste a priority.
Tamara Cincik of the think tank for the fashion industry, Fashion Roundtable, said the textiles strategy could set the tone for future legislation outside of the EU.
"If expectations of brands in the UK compared to the EU diverge, this will hopefully encourage stronger expectations of future UK legislation," she said.
"This is why it is so important for both UK brands and the government to be alert to this strategy, as the EU remains our largest, and indeed, closest trading partner for the textiles and fashion industry."
The proposals will now be discussed by the Council and European Parliament.