Emilia Clarke Reveals What "Annoyed" Her About Game of Thrones' Ending
Emilia Clarke Reveals What "Annoyed" Her About Game of Thrones' Ending
When Game of Thrones ended, not everyone was happy. There was outrage from fans and even a petition calling for a remake of the eighth season.

Of course, this was almost a year ago, and people have since had time to process the finale—including the cast.

In a recent interview for The Sunday Times, Emilia Clarke (a.k.a. Daenerys Targaryen) looked back at the show's ending and the fans' response.

"When the show did end, it was like coming out of a bunker," she told the newspaper. "Everything felt really strange. Then obviously for it to have the backlash it did …"

But was this backlash something the actress anticipated?

"I knew how I felt when I first read it, and I tried, at every turn, not to consider too much what other people might say," she continued, "but I did always consider what the fans might think—because we did it for them, and they were the ones who made us successful, so…it's just polite, isn't it?"

Clarke pointed to "the global temperature" and "how much horrific news there is consistently" as a "way to explain the enormity of fans' outrage."

"Because people are going, finally, here's something I can actually see and understand and get some control back over…and then when that turns, and you don't like what they've done….," she told The Sunday Times.
For those who didn't see the ending, here's what happened (warning: spoilers ahead for those who still need to catch up): Nobody ends up sitting on the Iron Throne. This is because Daenerys' dragon burned it after she was murdered by Jon Snow (played by Kit Harington). The leaders of Westeros then determined that Bran Stark (Isaac Hempstead Wright) should be the new king of the kingdoms, and Sansa Stark (Sophie Turner) decided to rule the North independently.

During the interview, Clarke admitted she "felt" for her character.

"I really felt for her. And yeah, was I annoyed that Jon Snow didn't have to deal with something?" she said with a laugh. "He got away with murder—literally."

She also addressed the critique that the final season tried to cram in too much content in too little time, noting "we could have spun it out for a little longer."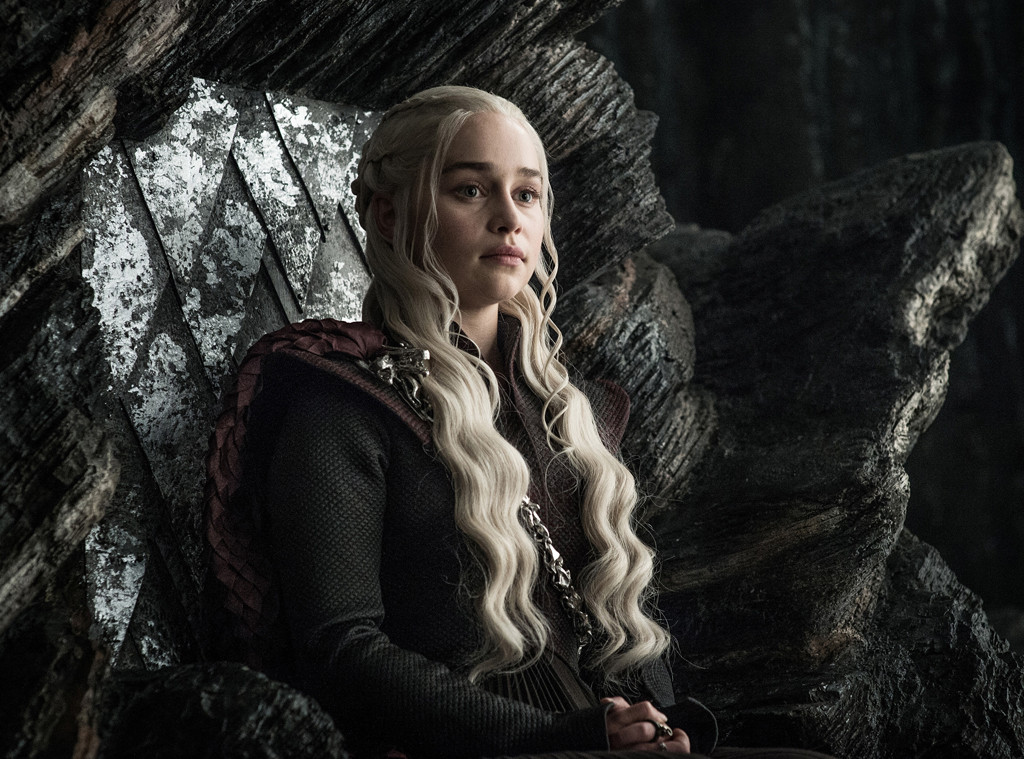 Harington also spoke about fans' expectations during a 2019 interview with Esquire.

"How I feel about the show right now is quite defiant," he told the magazine at the time. "I think no matter what anyone thinks about this season—and I don't mean to sound mean about critics here—but whatever critic spends half an hour writing about this season and makes their [negative] judgement on it, in my head they can go f–k themselves. 'Cause I know how much work was put into this. I know how much people cared about this. I know how much pressure people put on themselves and I know how many sleepless nights working or otherwise people had on this show. Because they cared about it so much. Because they cared about the characters. Because they cared about the story. Because they cared about not letting people down. Now if people feel let down by it, I don't give a f–k—because everyone tried their hardest. That's how I feel. In the end, no one's bigger fans of the show than we are, and we're kind of doing it for ourselves. That's all we could do, really. And I was just happy we got to the end."