Dubai's malls turn into fulfillment centers as online shopping explodes
Dubai's malls turn into fulfillment centers as online shopping explodes
Dubai's famous retail malls have been shut for 10 days to slow the spread of coronavirus, but thousands of mall workers have been redeployed to cater to an explosion in online shopping, which has tripled almost overnight, retailers say.
See Majid Al Futtaim's other Tweets
Majid Al Futtaim which runs 27 shopping malls across the Middle East, shut all its malls in the UAE on March 25. At the same time, its online business has seen a spike of 290 percent in the UAE, 700 percent in Egypt and 1,400 percent in Saudi Arabia.
Developers announce relief packages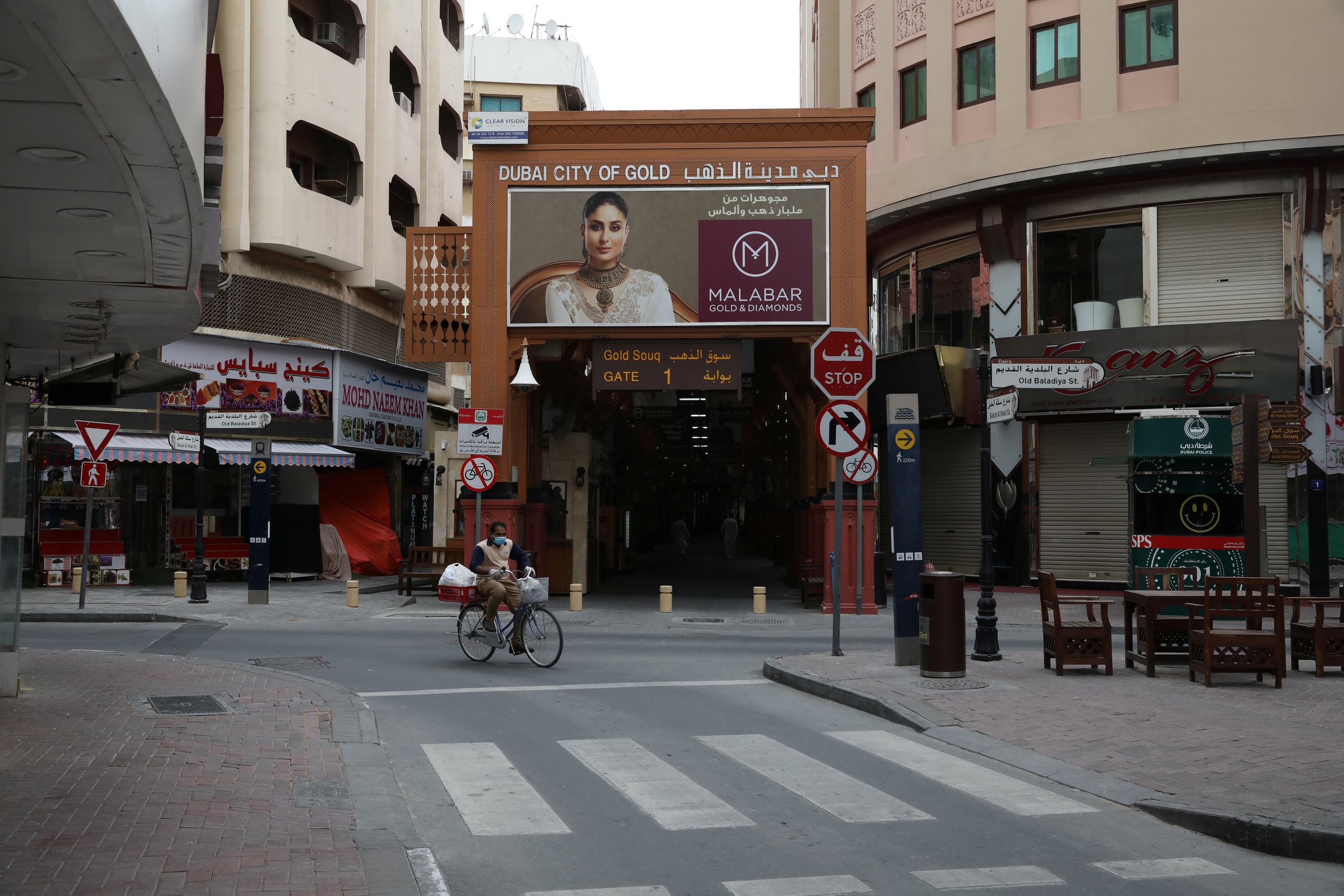 A man rides a bicycle past the deserted Gold Souq, a popular tourist destination, before the full lockdown, following the outbreak of the coronavirus in Dubai on March 28, 2020.
The recent announcement by Al-Futtaim Group, which employs 42,000 people across many sectors including retail, to set up a 100 million-dirham fund for rent relief is one example of what can be done, he added.