'Desert X AlUla': Cultivating new audiences for contemporary art
'Desert X AlUla': Cultivating new audiences for contemporary art
A the daring drivers and their mean machines go back home, the host Saudi Arabia has announced a unique exhibition being organized collaboratively by Desert X and the Royal Commission of AlUla (RCU) from January 31 to March 7, 2020.
The show will feature 14 leading internationally-renowned artists from abroad and the region, and is expected to bring to together a plurality of voices.
Titled 'Desert X AlUla' it will be the first site-responsive exhibition of its kind in Saudi Arabia.
According to the curatorial team, the show will be "an exploration of desert culture."
It will be "a cross-cultural dialogue between artists from Saudi Arabia and its surrounding region and artists from previous iterations of Desert X in California, taking its cues from the extraordinary landscape and historical significance of AlUla."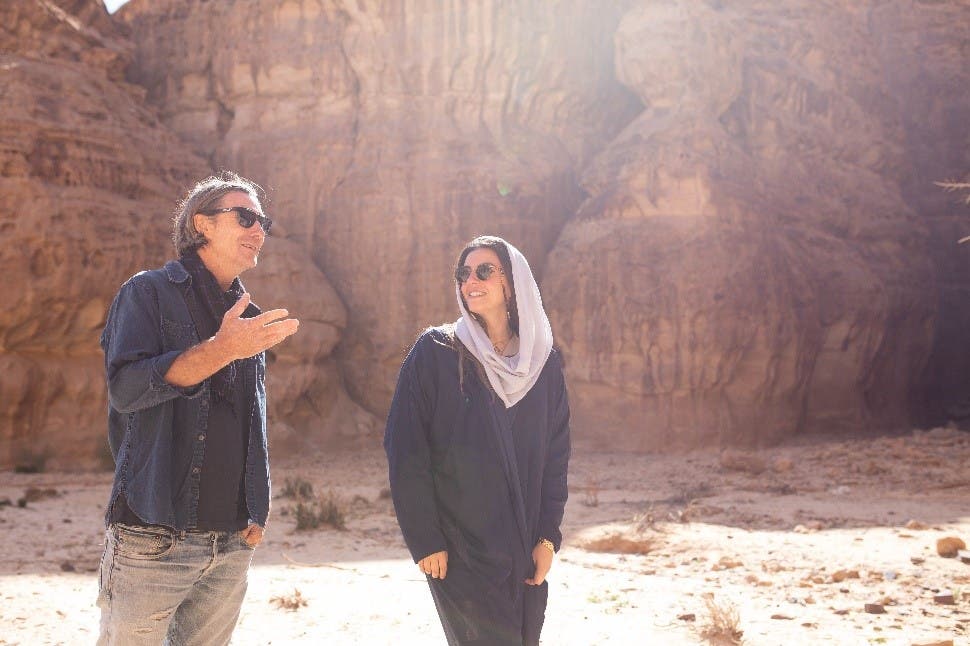 The participating line-up of illustrious artists are: Lita Albuquerque (US, based in Santa Monica); Manal AlDowayan (Saudi Arabia, based in Dubai); Zahrah AlGhamdi (b.1977, Saudi Arabia, based in Jeddah); Nasser AlSalem (Saudi Arabia, based in Jeddah); Rashed Al Shashai (Saudi Arabia, based in Jeddah); Gisela Colon (Canada, based in Los Angeles); Sherin Guirguis (Egypt, based in Los Angeles); Mohammed Ahmed Ibrahim (b. 1962, UAE, based in Khorfakkan); Nadim Karam (Lebanon, based in Beirut); eL Seed (France, based in Dubai); Wael Shawky (Egypt, based in Alexandria and Philadelphia); Muhannad Shono (Saudi Arabia, based in Riyadh); Superflex (founded 1993, Denmark, based in Copenhagen); and Rayyane Tabet (b. 1983, Lebanon, based in Beirut).
Over the past year, AlUla has welcomed artists to engage with its environmental conditions, historical context and surrounding communities.
Large-scale site-specific works being presented in 'Desert X AlUla' will inspire new dialogue about the desert and reflect on themes that range from the passage of goods and ideas along the ancient incense route, the cultural memory that passage has left, and the natural resources that have shaped the region, both past and present.
Lita Albuquerque's star map NAJMA (She Placed One Thousand Suns On The Transparent Overlays Of Space) invokes the cosmic myth of a female astronaut who arrives on earth to spread light and information, an ode to the region's genesis as the birthplace of astronomy; Rashed AlShashai's A Concise Passage reflects on the passage of goods and trade from ancient past to modern times, creating a bridge between a vast open landscape and the economic systems that determine present day borders.
Rayyane Tabet's Steel Rings, from the series The Shortest Distance Between Two Points, references the Trans-Arabian Pipe Line Company's pipeline bisecting the Arabian Peninsula with forty rings forming the sculpture, each inscribed with the distance from the pipes source; Muhannad Shono's The Lost Path takes youth as the new commodity across Saudi Arabia through a decaying pipeline that rests motionless, semi-submerged beneath the shifting sands.
Zahrah AlGhamdi's Glimpses of the Past is a flickering oasis made of thousands of date containers, once key to AlUla's agricultural wealth; eL Seed's Mirage is inspired by the image of fertility that the AlUla oasis presented to those who first crossed the arid landscape in search of trade, allowing viewers to enter a script-like structure submerged beneath the ground.
The evanescence of objects and images within this landscape is also at the heart of Manal AlDowayan's Now You See Me, Now You Don't, an installation of artificial puddles.
The fragility of the desert ecosystem is evident in Mohammed Ahmed Ibrahim's Falling Stones Garden, which consists of rock-like forms painted in highly saturated colour; inspired by the diverse flora and fauna of the Arabian desert, Nadim Karam's On Parade is a caravan of forms that appear to have sprung out of barren ground like desert bloom after rain.
Nasser AlSalem's Amma Qabel is a sculpture with both interior and exterior landscapes, which embraces the idea of time as a continuum that connects all cultures and civilisations; Gisela Colon's monolith The Future is Now is at once high-tech and futuristic but also reminiscent of the mystery of ancient cultural artefacts such as totems – it speaks to a moment in history marked by the coming together of old and new.
Sherin Guirguis's Kholkhal Aliaa looks at the role of cultural memory in shaping ideas of the present. Wedged within a rock crevice, a sculpture of a Bedouin anklet is a symbol of female power and agency as well as a metaphor for journeys, referencing the old city of AlUla; Wael Shawky's installation, Dictums: Manqia II, recalls the once thriving historic town as a place of architectural memory through video projected onto the rockface. One Two Three Swing! by Superflex is a call to collective action, connecting people through shared endeavour.