Coronavirus: US economy sheds over 700,000 jobs in March
Coronavirus: US economy sheds over 700,000 jobs in March
The US economy shed 701,000 jobs in March, abruptly ending a historic 113 straight months of employment growth as stringent measures to control the novel coronavirus outbreak shuttered businesses and factories, confirming a recession is underway.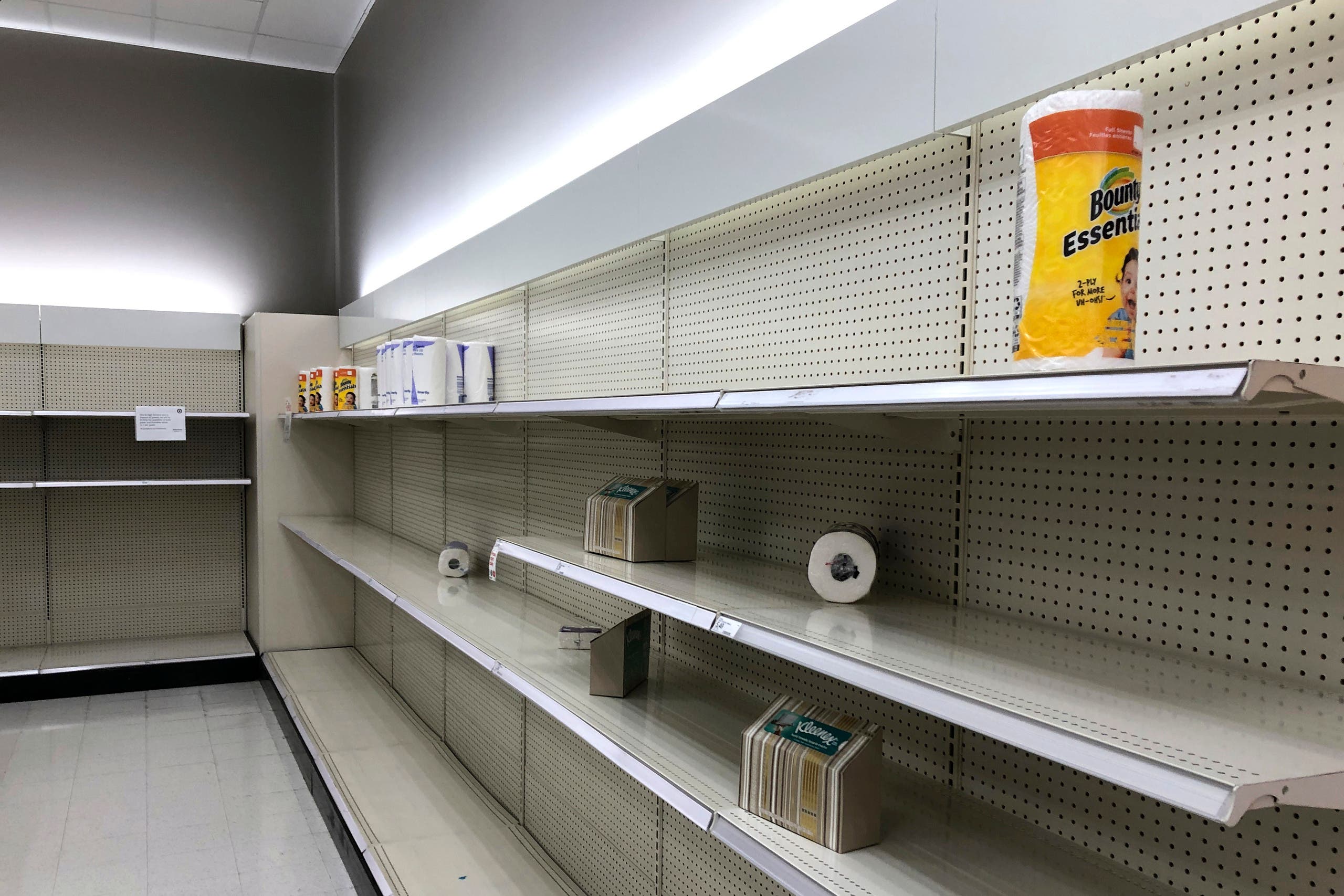 Shoppers walk through nearly empty shelves that usually hold toilet paper and paper towels, on March 14, 2020, in a Target store in Olympia, Washington. (AP)
The worst is still to come
Marshall plan needed?
There are also perceptions that the recent fiscal package, which makes generous provisions for the unemployed, and the federal government's easing of requirements for workers to seek benefits could encourage some not to work.