Coronavirus: Saudi Arabia imposes 24-hour curfew in several cities, including Riyadh
Coronavirus: Saudi Arabia imposes 24-hour curfew in several cities, including Riyadh
Saudi Arabia is imposing a 24-hour curfew and lockdown on the cities of Riyadh, Tabuk, Dammam, Dhahran and Hofuf and throughout the governorates of Jeddah, Taif, Qatif and Khobar, the Saudi Press Agency reports citing a source from the interior ministry.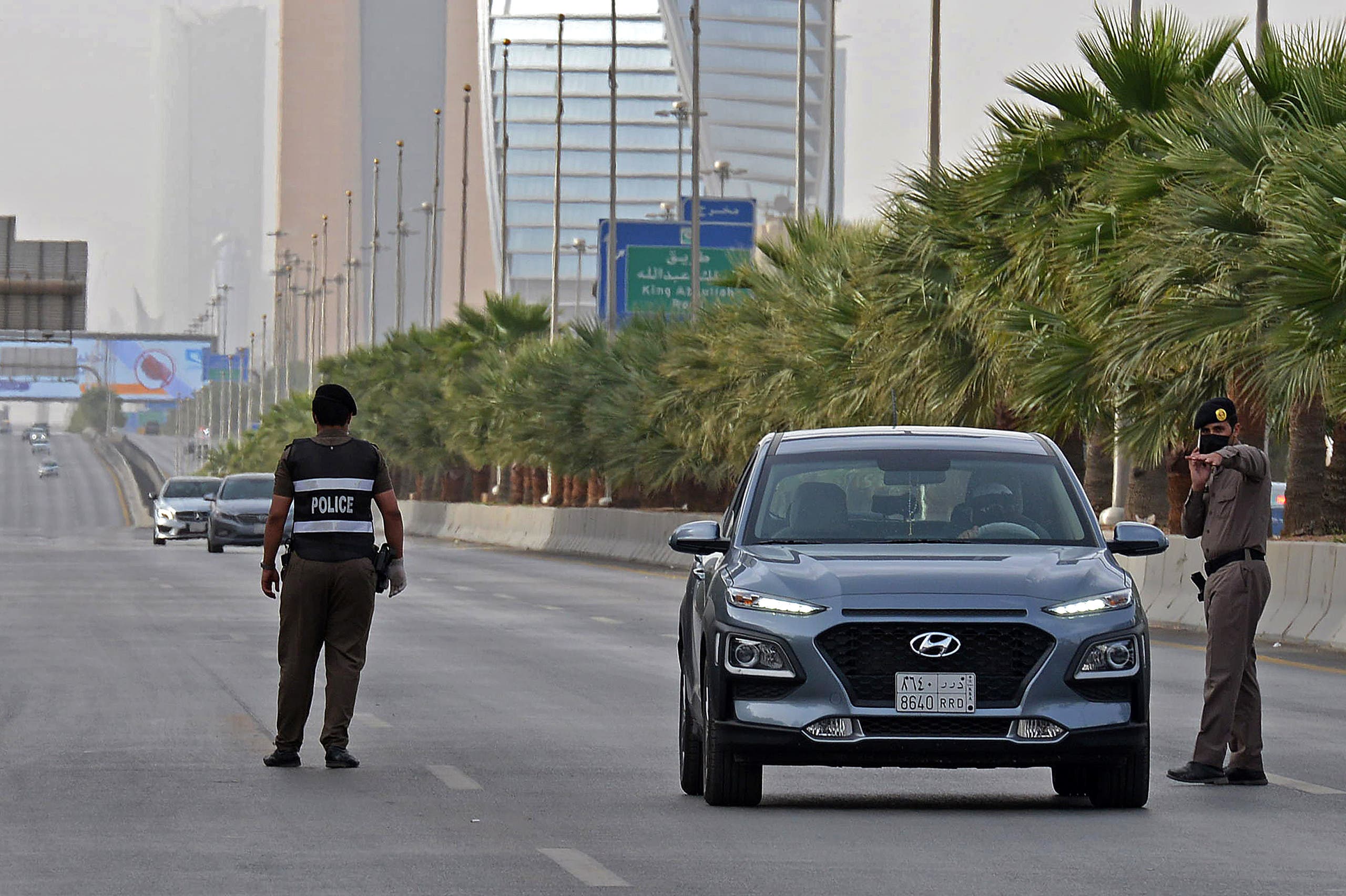 Saudi policemen manning a checkpoint on King Fahd road in the capital Riyadh, after the Kingdom began implementing an 11-hour nationwide curfew. (AFP)
Citizens and residents in Saudi Arabia will be allowed to leave their homes only for essential needs like food and health care within the neighborhood area they are a resident of from 6 am to 3 pm daily during the 24-hour curfew.