Coronavirus response in Arab region gets interfaith funding
Coronavirus response in Arab region gets interfaith funding
Coronavirus has spread around the world, impacting all countries and peoples, and now the COVID-19 response is also crossing borders – religious ones.
36 people are talking about this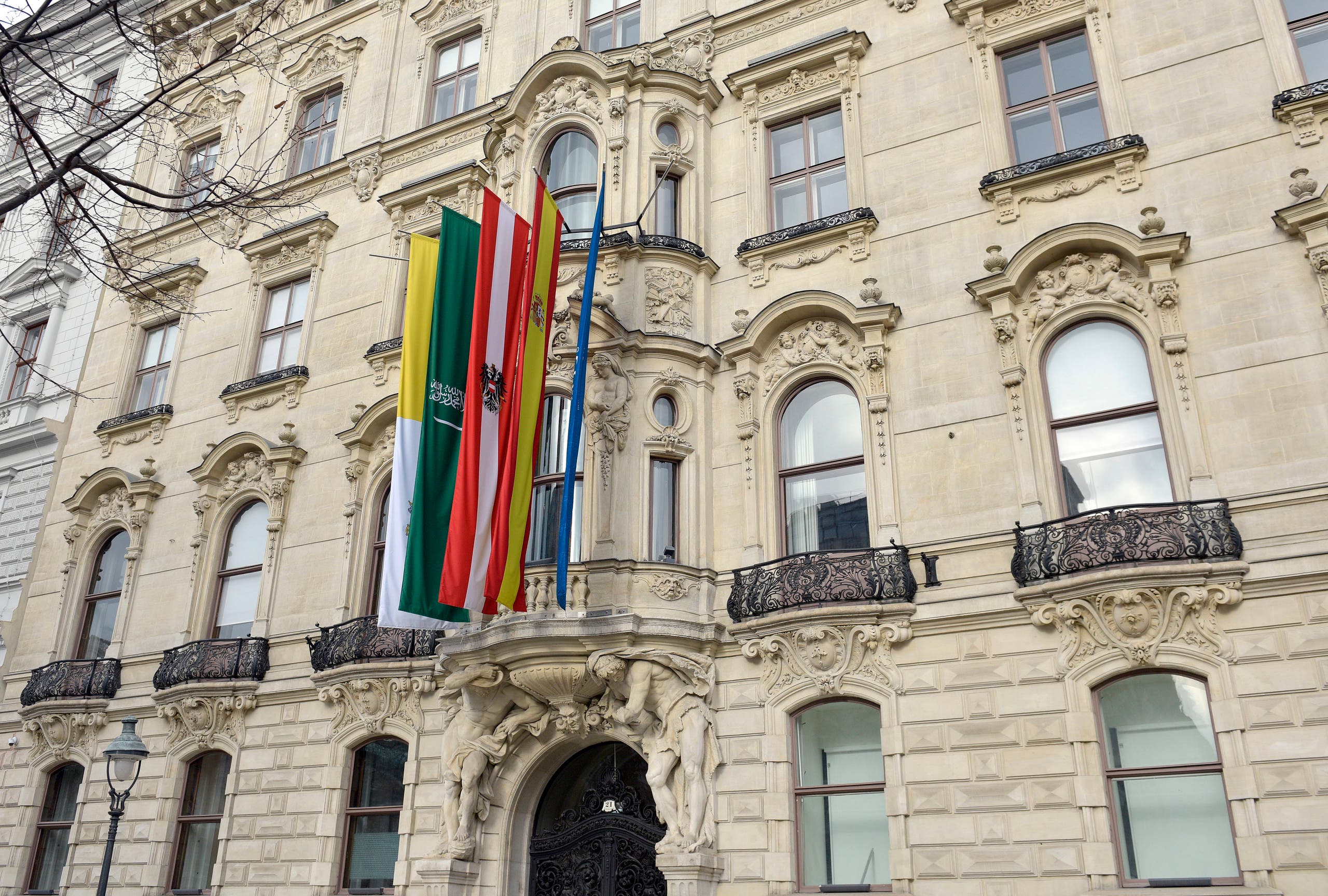 This picture taken Friday, Feb. 6, 2015, shows an outside view of the King Abdullah Bin Abdulaziz International Center for Interreligious and Intercultural Dialogue, KAICIID, in Vienna, Austria. (AP)
An intergovernmental organization started in 2012 by Saudi Arabia, Austria, and Spain, KAICIID is dedicated to promoting interreligious dialogue to prevent and resolve conflict. The Vatican is a founding observer and the organization's Secretary General is Faisal bin Abdulrahman bin Muaammar, who is also adviser to Saudi Arabia's King Salman bin Abdulaziz Al Saud.