Coronavirus: Israel exchanges medical data for Pfizer COVID-19 vaccine doses
After sprinting ahead in the race to inoculate its population against the coronavirus, Israel has struck a deal with Pfizer, promising to share vast troves of medical data with the international drug giant in exchange for the continued flow of its hard-to-get vaccine.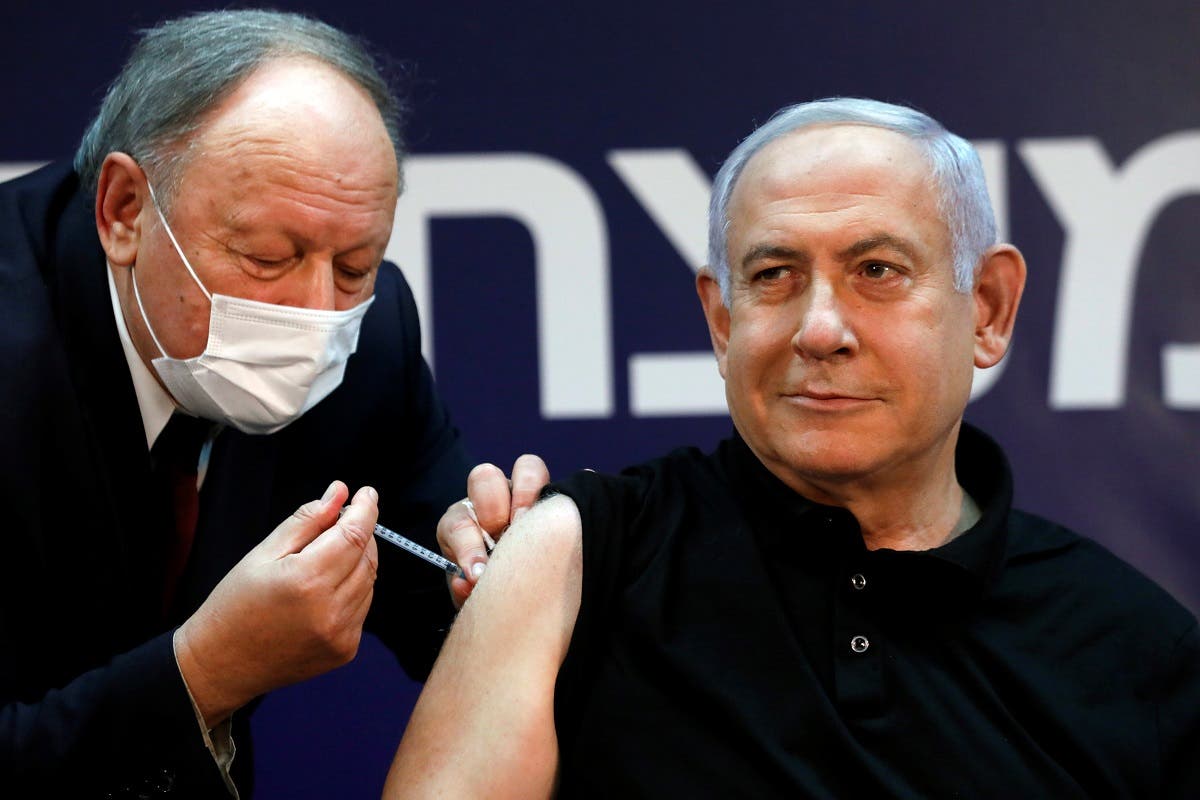 Israeli Prime Minister Minister Benjamin Netanyahu receives COVID-19 vaccine. (Reuters)
"Israel will be a global model state," he said. "Israel will share with Pfizer and with the entire world the statistical data that will help develop strategies for defeating the coronavirus."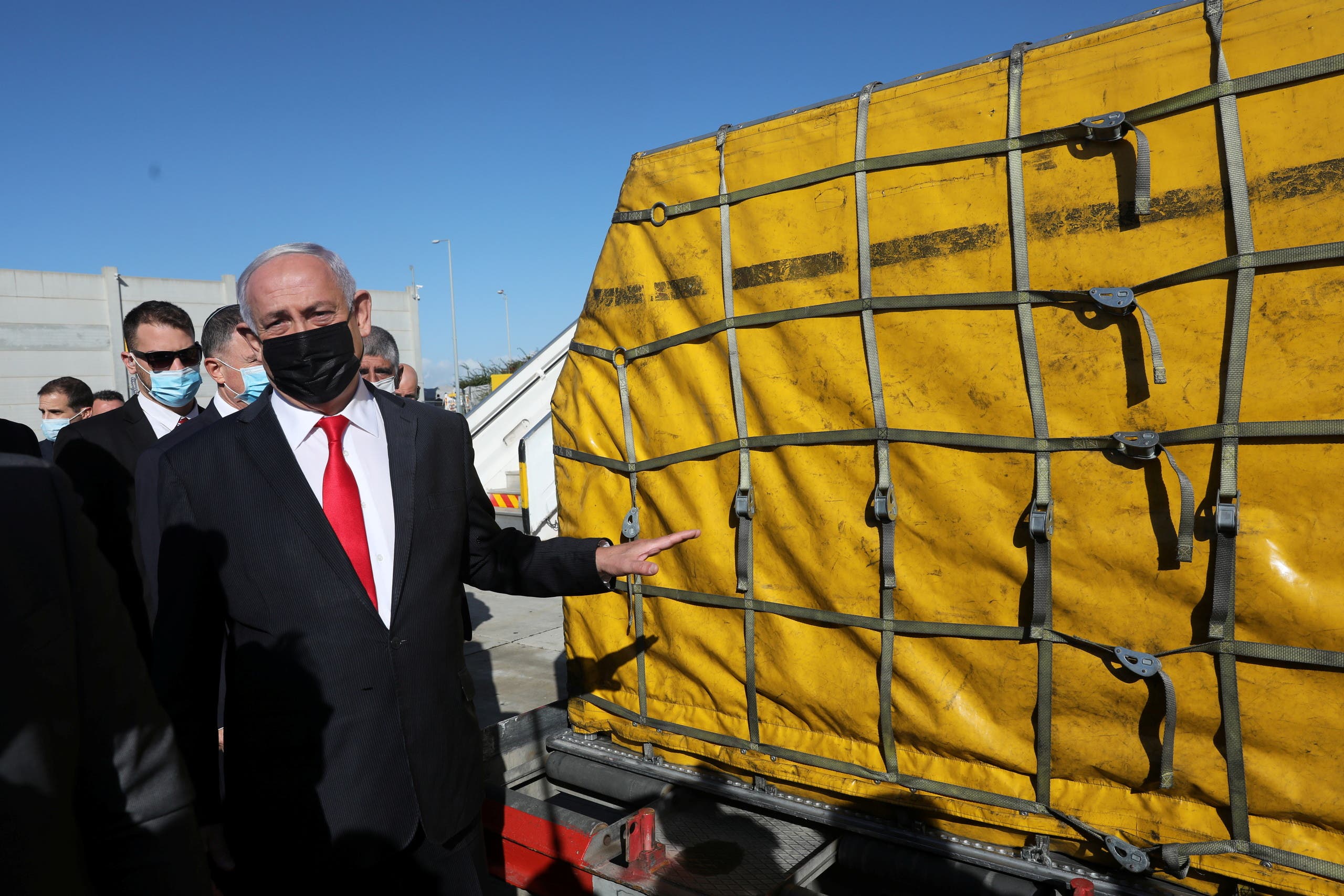 Israeli Prime Minister Benjamin Netanyahu attends the arrival of a DHL plane carrying a first batch of Pfizer/BioNTech COVID-19 vaccine, following the outbreak of the coronavirus disease (COVID-19), at Ben Gurion Airport near Tel Aviv, Israel December 9, 2020. (Reuters)
But the exact quid pro quo between Israel and Pfizer is unclear, even after a redacted version of the agreement was released by the Israeli Health Ministry on Sunday.
Last week, Dr. Siddhartha Datta, WHO Europe's program manager for vaccine-preventable diseases and immunization, said the agency is trying to collect "disaggregated" data — based on age, gender, local area, employment and other factors — and reporting on any safety issues as the vaccines are deployed.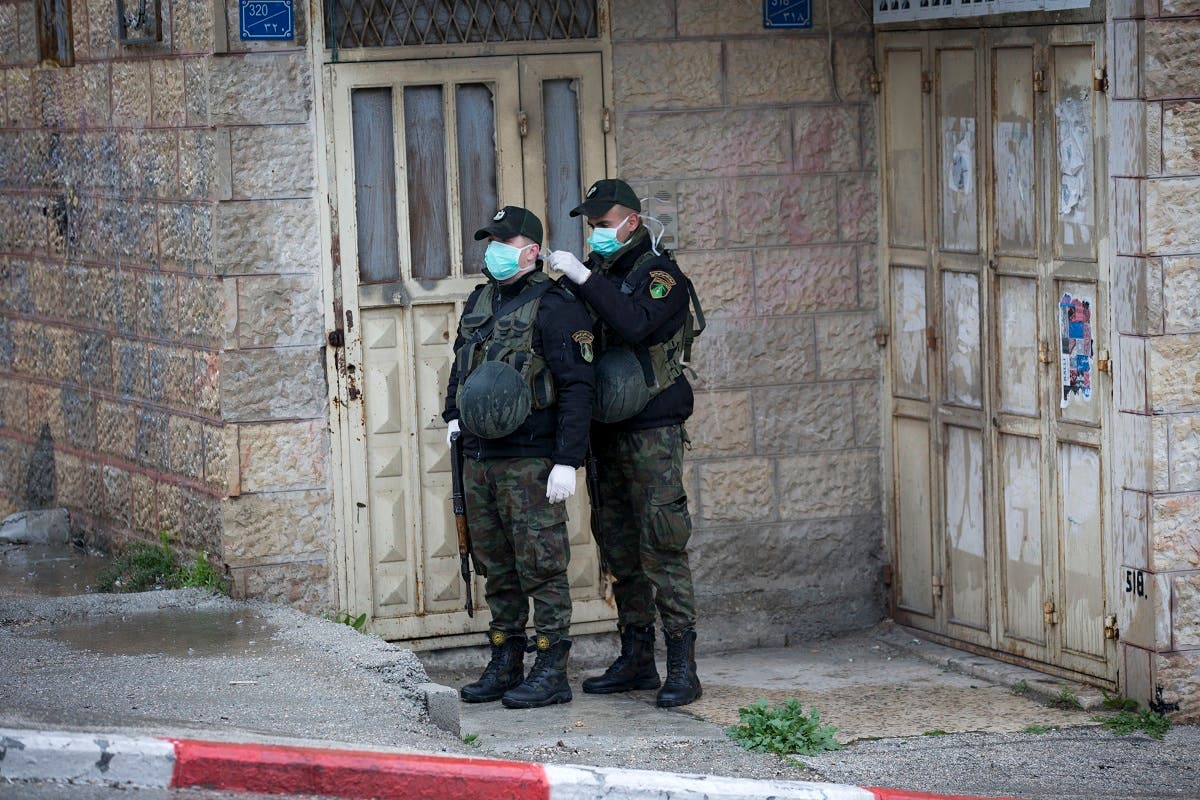 Members of Palestinian security forces wear masks as they stand guard outside a hotel which staff tested positive for coronavirus in Bethlehem, West Bank, Palestine (AP)
But the Palestinians and major human rights groups say Israel remains an occupying power and is responsible for providing them vaccines. Palestinian Prime Minister Mohammad Shtayyeh recently accused Israel of "racism" but has not publicly requested vaccines.
The data, it added, is "aimed at helping end the global COVID-19 pandemic for the benefit of all patients inside and outside of Israel."