Coronavirus: Barcelona residents told to stay home to curb COVID-19 outbreak
Coronavirus: Barcelona residents told to stay home to curb COVID-19 outbreak
Residents of Barcelona were urged to stay home and not gather in groups of more than 10 on Friday as regional authorities sought to curb a rise in coronavirus cases, while stopping short of imposing a mandatory lockdown.
"We recommend that people don't move around if it's not absolutely necessary," Catalonia's health chief Alba Verges told a news conference. "It is very important to respect these measures now, it's the best way to avoid a lockdown."


Barcelona, which is Spain's second largest city with a population of 1.6 million people, has seen its number of coronavirus cases jump from last week.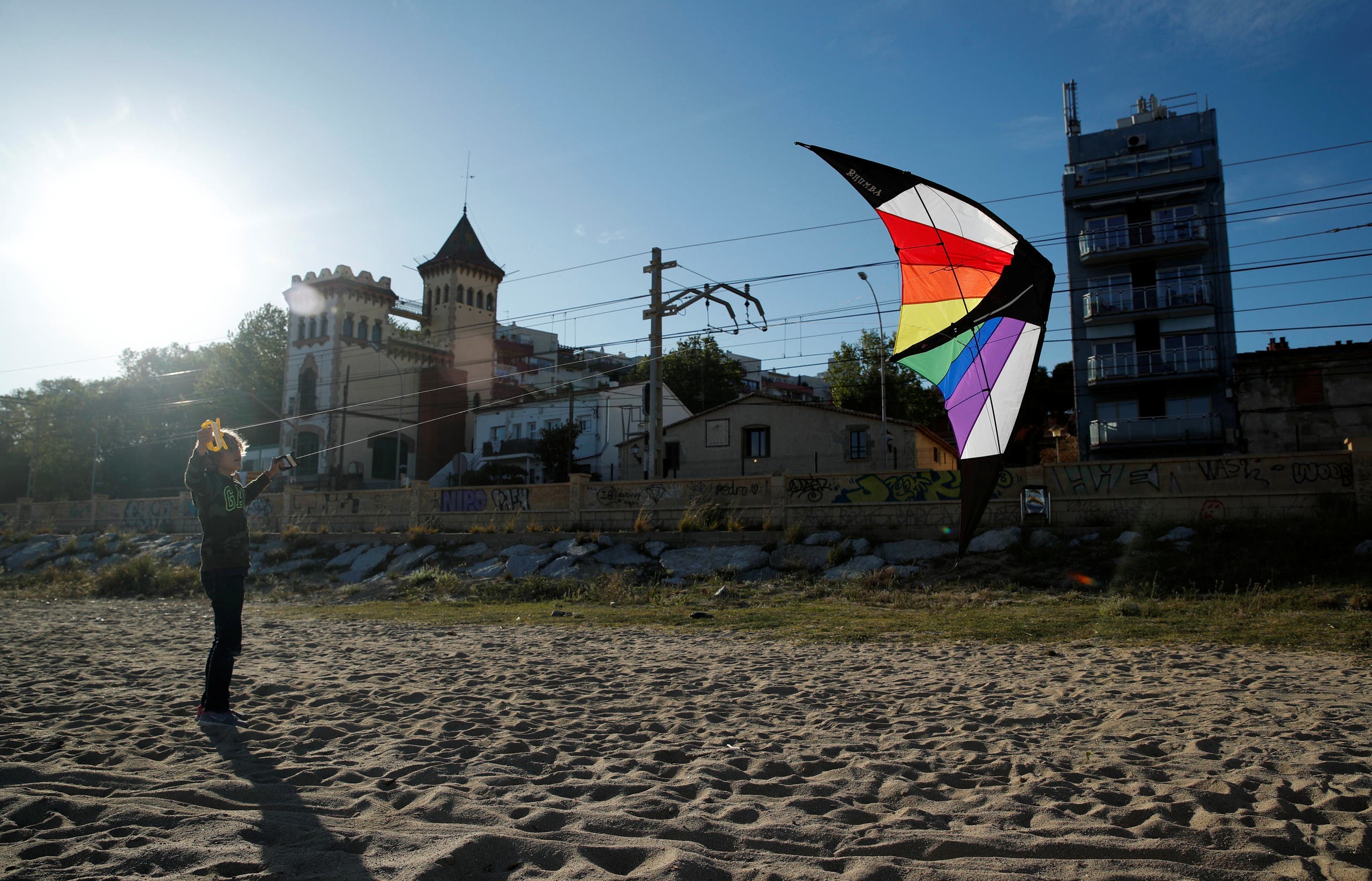 A boy flies a kite on a beach, after restrictions were partially lifted for children, following the coronavirus disease (COVID-19) outbreak in El Masnou, north to Barcelona, Spain, April 29, 2020. (Reuters)
Spain has been one of Europe's hardest-hit countries with more than 28,000 deaths in the pandemic. It emerged from a strict national lockdown on June 21 but since then more than 170 clusters have sprung up, prompting regional authorities to impose a patchwork of local restrictions.