Climate change: Consumer 'confusion' threatens net zero homes plan
Government plans to decarbonise homes are too complicated and confusing, according to a coalition of consumer and industry groups.
They've written to the prime minister to say that current schemes to adapt homes go wrong far too often.
The open letter, from Citizens Advice and others, calls for more financial support for making changes.
Otherwise, they argue, efforts to curb emissions from millions of homes in the UK will be at risk.
Tackling energy use in the residential sector is seen as key to the government's aim of getting to net zero by 2050.
Net zero involves reducing greenhouse gas emissions as much as possible and then balancing out any further releases by absorbing an equivalent amount from the atmosphere by, for example, planting trees.
The carbon generated by home heating amounts to about 20% of all UK emissions.
But the government's current efforts to help householders to adapt their homes are "too complicated", and too often things go wrong, say industry and consumer groups.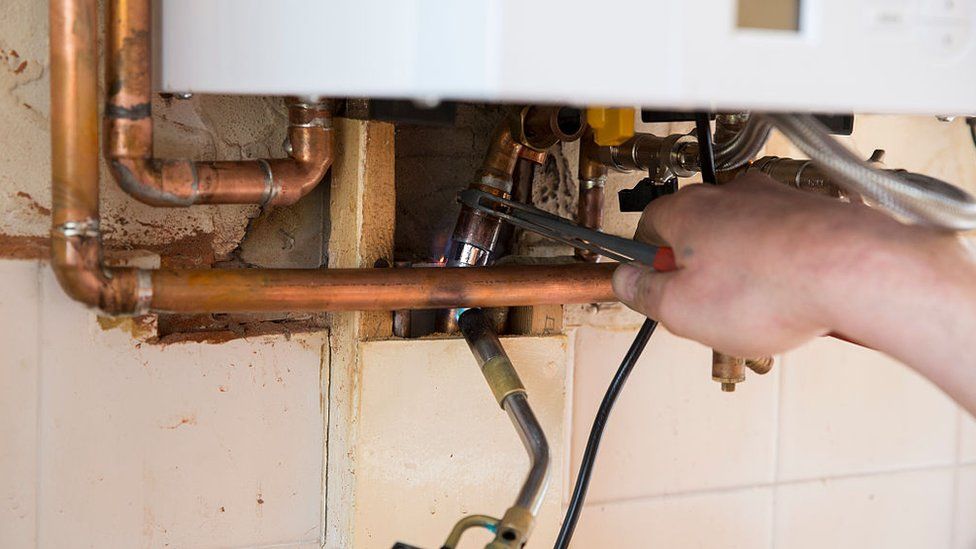 The coalition includes Citizens Advice, the Federation of Master Builders, the Aldersgate Group and Which?
They argue that the process of installing low-carbon heating, upgrading insulation or putting in smart technologies is "time consuming, confusing and stressful".
They cite the example of the Green Homes Grant, a scheme that was designed to help people insulate their homes.
It was scrapped in March this year after reaching just 10% of the houses that the government had promised would be improved.
According to the coalition, simply choosing the right technology or finding a reputable installer demands huge amounts of time, knowledge and effort.
Far too often, things go wrong with poor installation and technologies not working as expected.
The letter to the prime minister says there are three key concerns that need to be addressed to ensure that plans to decarbonise homes don't fail.
Information: According to the coalition, people need more accessible and unbiased information on steps, including installing low-carbon heating and upgrading their insulation.
Consumer protections: The letter points out that previous energy efficiency schemes, such as the Green Homes Grant, have been marred by scammers and rogue traders. The coalition says consumer protections for decarbonising homes must be fit for purpose.
Costs: The coalition is calling for a comprehensive, long-term policy framework that provides certainty for businesses and consumers and which offers financial support such as grants, low-cost loans and financing.
"Our evidence is clear. Right now, making green changes to homes is too confusing and too often things go wrong for those trying to do the right thing," said Dame Clare Moriarty, chief executive of Citizens Advice.
"The public is behind the net zero transition, but they need the right information and tools, particularly when it comes to adapting their home.
"By getting things right now, the government can give people the confidence to make changes and play their part in getting to net zero."