Caroline Flack fiancé Andrew Brady admits harassing Dan Wootton
The former fiancé of late TV presenter Caroline Flack has admitted harassing journalist Dan Wootton by calling him a sex offender and murderer.
Andrew Brady, 31, used social media to send threats and abuse to Mr Wootton between February and April last year, Sheffield Crown Court heard.
Brady admitted harassing the GB News presenter and telling him he would "settle the matter by violence".
He was remanded in custody and is due to be sentenced on Friday.
Brady appeared as a contestant on the BBC programme The Apprentice in 2017 and was briefly engaged to Flack in 2018.
He was warned he could face a maximum of six months in prison.
He had faced more serious allegations of putting Mr Wootton in fear of violence, but changed his plea to admit an alternative, lesser charge of harassment.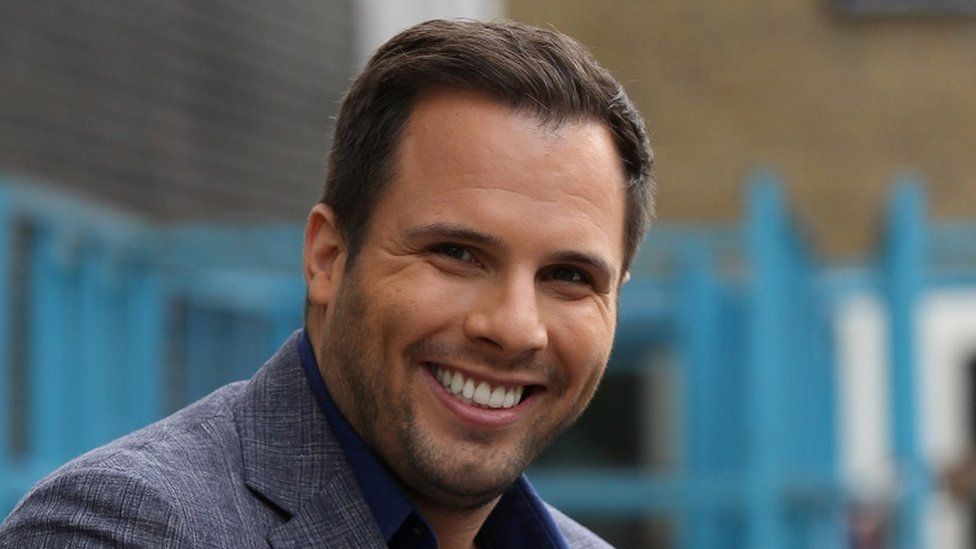 The court heard how he started harassing Mr Wootton, a Daily Mail columnist and former executive editor of The Sun, around a year after Flack's death on 15 February 2020.
He admitted using social media and video platforms to cause distress by:
Comparing Mr Wootton to sex offender Harvey Weinstein and said he had evidence to prove this
Inviting his social media followers to assist him in his crusade
Saying he "felt like getting rid of him once and for all"
Saying matters "should be settled by violence"
Leaving WhatsApp voice notes for Mr Wootton and threatening to use violence
Stating an intention to end Mr Wootton's career
Using social media and WhatsApp to state that Mr Wootton would be jailed
Sending Mr Wootton an explicit image and inviting Mr Wootton to engage in sexual activity
Judge Jeremy Richardson QC said to Brady: "The important thing is that you stop doing what you did.
"You must move on with your life, it is hoped to sunnier uplands.
"You have been very wise to listen to the advice that has been given to you.
"You will remain in custody and you will appear in person before me on Friday."