Cardiff congestion: £2 charge plan to help meet clean air targets
Cardiff congestion: £2 charge plan to help meet clean air targets
A £2 congestion charge for drivers is being proposed in Cardiff as part of a £2bn, 10-year transport plan.
Cardiff council plans to charge non-residents in a bid to meet clean air targets after research said air quality is among the UK's worst.
London and Durham charge motorists to drive into the centre while other cities like Birmingham, Edinburgh and Manchester have been considering it.
The council said funds raised will go into improving public transport.
Plans include creating a new tram-train lines, opening new stations, rapid bus routes and segregated cycle lanes as the council admitted its transport network was "creaking" and no longer fit for purpose.
New stations at Loudon Square in Butetown, in the heart of Cardiff Bay, Crwys Road and Roath Park are proposed by 2024 while the council wants to work with bus operators to cut fares to £1.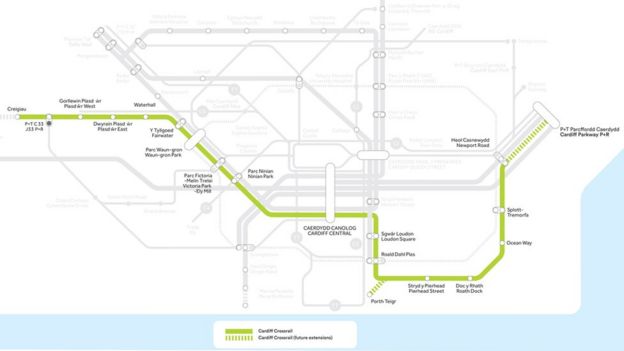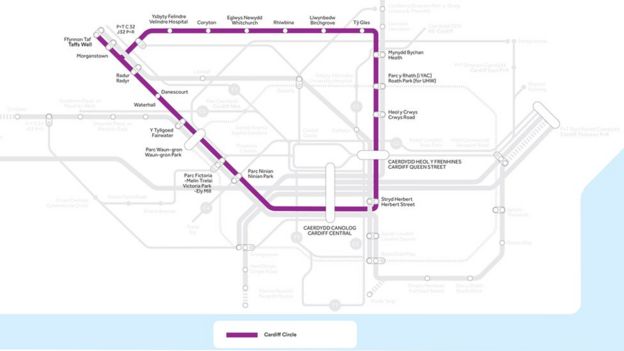 Proposals include new park and ride facilities at the east and west of Cardiff – at junction 32 and junction 33 of the M4 motorway – and another at the planned Cardiff Parkway station.
Smart technology will prioritise buses at traffic lights and junctions to make public transport more attractive while bus and taxi operators will be offered incentives to use cleaner or electric engines.
The council said its public transport infrastructure is built for 200,000 people but needs to cope with Cardiff's 335,000 population, as well as more than 100,000 daily commuters.
Health campaigners have called for a congestion charge amid growing levels of air pollution in the city.
A report commissioned by the council forecast nitrogen dioxide levels on one of the busiest city centre streets will breach legal limits from 2021.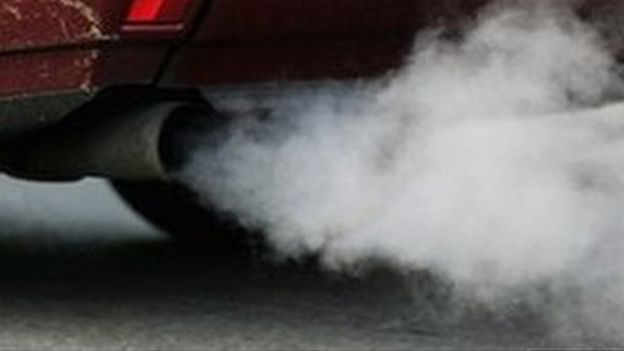 And a study from Birmingham University revealed air quality in Cardiff is among the worst in the UK relative to its geographical size, traffic volume and population.
The Welsh Government has given the council £21m to implement a series of air quality improvement measures.
The council initially plans to reconfigure city centre roads, upgrade buses and taxis and make it easier for people to walk and cycle in the city centre.
Cardiff rejected a clean air zone charge proposal last year – a plan to charge drivers with cars that have the most heavily emitting engines from entering the city.
But a congestion charge would set out to charge all cars using the city centre, with the money ploughed into better and cheaper bus services.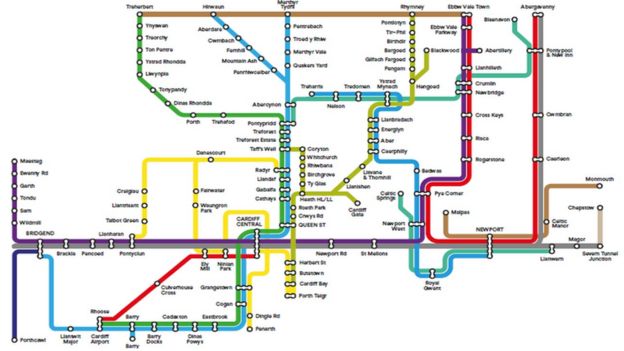 The move has been welcomed by clean air organisations who said it would make Cardiff "a cleaner, safer and more attractive city."
"This is about reducing emissions to combat climate change, improving air quality to protect our health," said Haf Elgar of Healthy Air Cymru.
"We must see a change in the way we think about travel and we can only do that by introducing bold interventions that will help people make the best choices for them.
"It's also promising to see that the city-wide road user charge will be supported by improved public transport and active travel infrastructure, which will play an integral role in making the transition to sustainable methods of travel much more affordable and achievable."
Public Health Wales estimates air pollution the equivalent of over 220 deaths each year among people aged 30 – and also backed a ban on diesel vehicles "to achieve the cleanest air possible."
"When our health, our environment and our way of life is on the line, everyone has a part to play in creating the change we need to see," added Mr Elgar.
Cardiff has been warned it is at "a very dangerous point" due to its poor public transport links and infrastructure.
The Welsh capital has not had a central bus station since 2015, with its new one not due to open until 2023.
Cardiff Central railway station is over capacity and will get a £58m upgrade, while the planned £738m South Wales Metro integrated transport network is not expected to open until at 2023 at the earliest.