Bafta Film Awards 2022: Stars show Ukraine support on Bafta red carpet
Stars have shown their support for Ukraine at the Bafta Film Awards, which are taking place in London.
Benedict Cumberbatch was among those wearing a badge or bow with the colours of the country's flag, which he said was "about standing in solidarity".
He is tipped to win best actor for intense western The Power of the Dog.
Australian actress Rebel Wilson is hosting the ceremony at the Royal Albert Hall, with sci-fi saga Dune leading the nominations.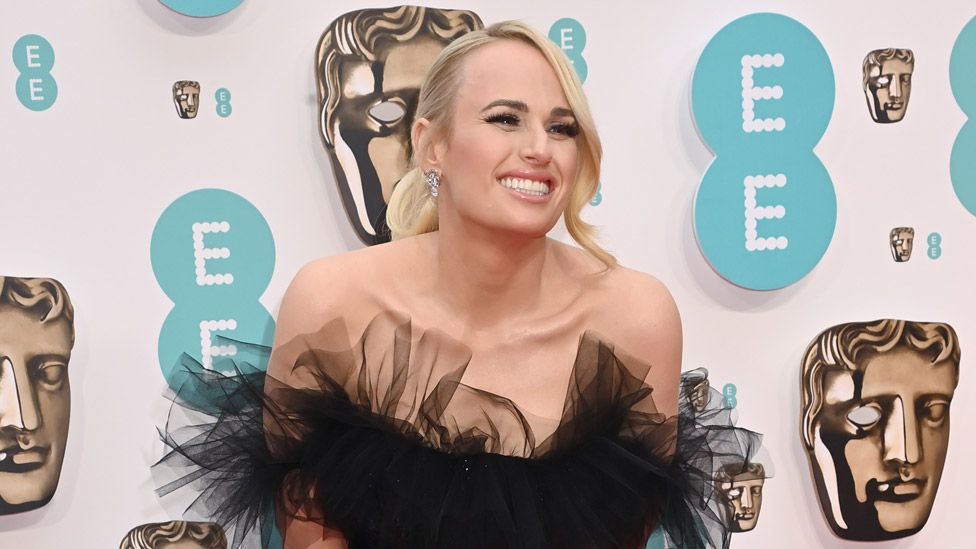 Dune received 11 nominations, while The Power of the Dog had eight and Sir Kenneth Branagh's autobiographical Belfast had six.
On the red carpet, Cumberbatch said he was aware badges like his "could be dismissed as tokenism" and that he hoped to take in a refugee.
"This is a celebration of an industry that's about imagery, and images speaking as loud as if not louder sometimes than words. So it's a small gesture," he told BBC News.
"But away from this, what we all have to do is continue to put pressure on our politicians as far as the refugee crisis goes, continue to put pressure on the Putin regime, continue to help in any which way we can – whether that's through donations or housing refugees, all of which I'm looking to do and have done."
Fellow best actor nominee Stephen Graham, who was wearing a blue and yellow bow, said it was "vital" to acknowledge the war at the event.
"I want to show my support and solidarity for what we're going to go through," he said.
Bafta chairman Krishnendu Majumdar told the audience before the ceremony: "We are hugely grateful to the journalists and film-makers covering Ukraine, may of whom are Bafta members, who are bravely reporting and documenting the conflict and humanitarian crisis."
Lady Gaga, Salma Hayek, Daisy Ridley, Daniel Kaluuya and Millie Bobby Brown are among the other celebrities in attendance.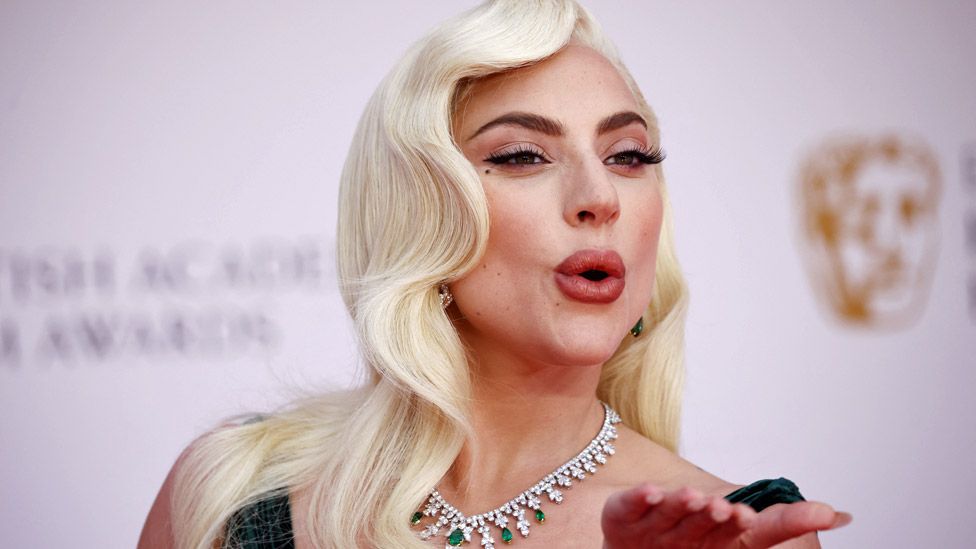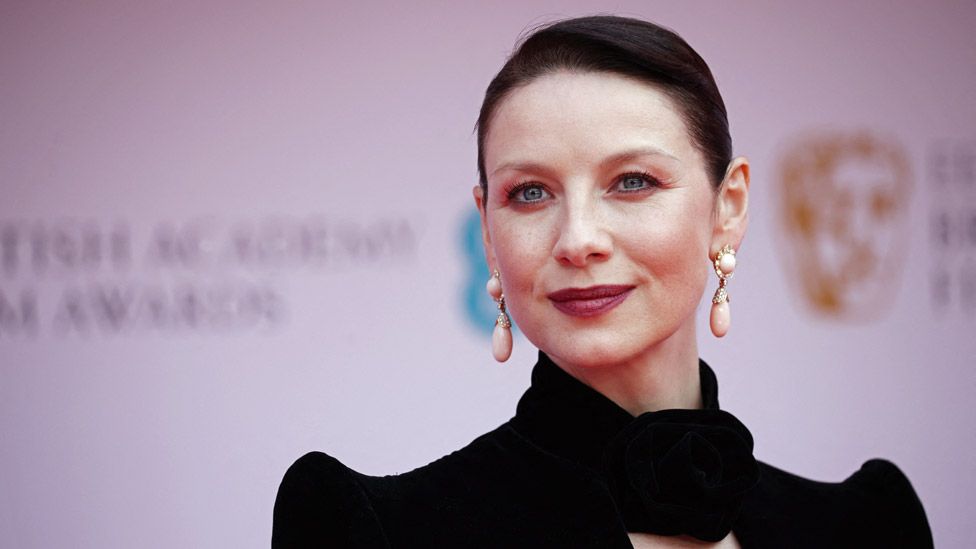 The other acting nominees include Jessie Buckley, Leonardo DiCaprio, Will Smith, Joanna Scanlan, Tessa Thompson, Ariana DeBose and Kodi Smit-McPhee.
Dame Shirley Bassey opened the event. Big names have returned to the Royal Albert Hall after a subdued affair last year, when many nominees appeared via Zoom amid tight Covid-19 restrictions.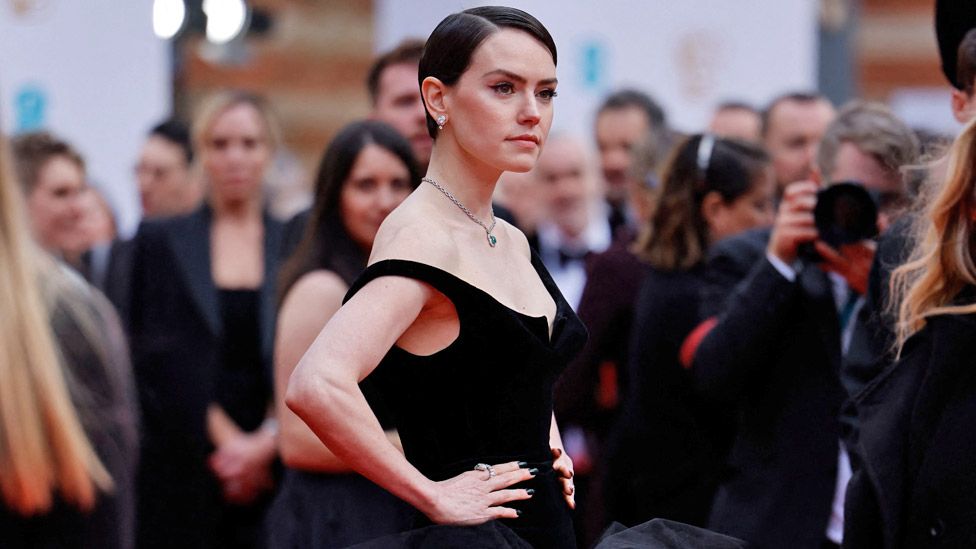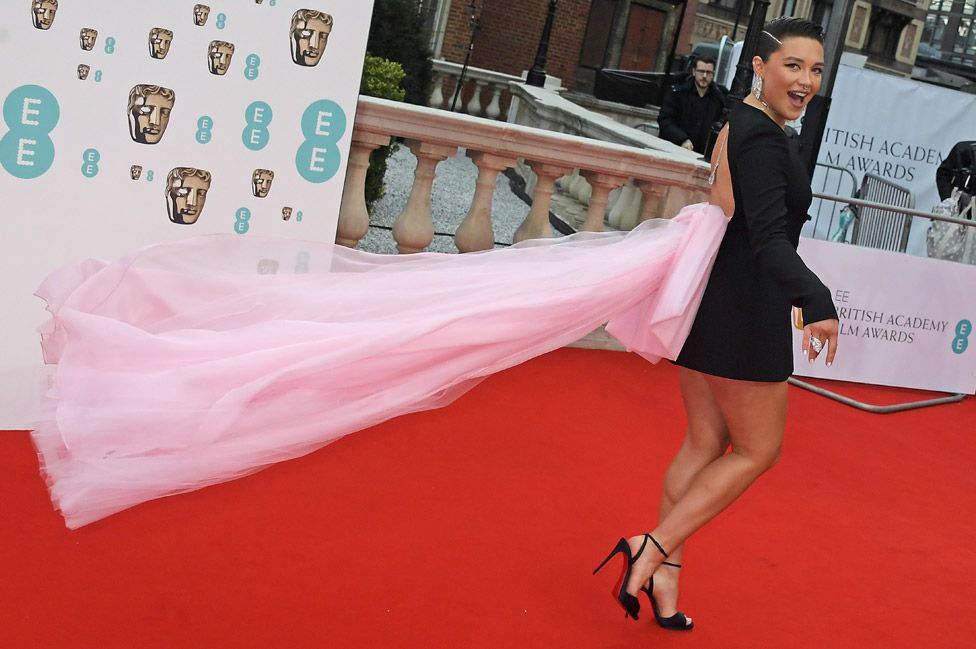 No Bafta Fellowship or other lifetime achievement award is being presented on Sunday, after last year's recipient Noel Clarke was accused by multiple women of sexual harassment following his win.
Clarke said he was "deeply sorry" for some of his actions but "vehemently" denied sexual misconduct.